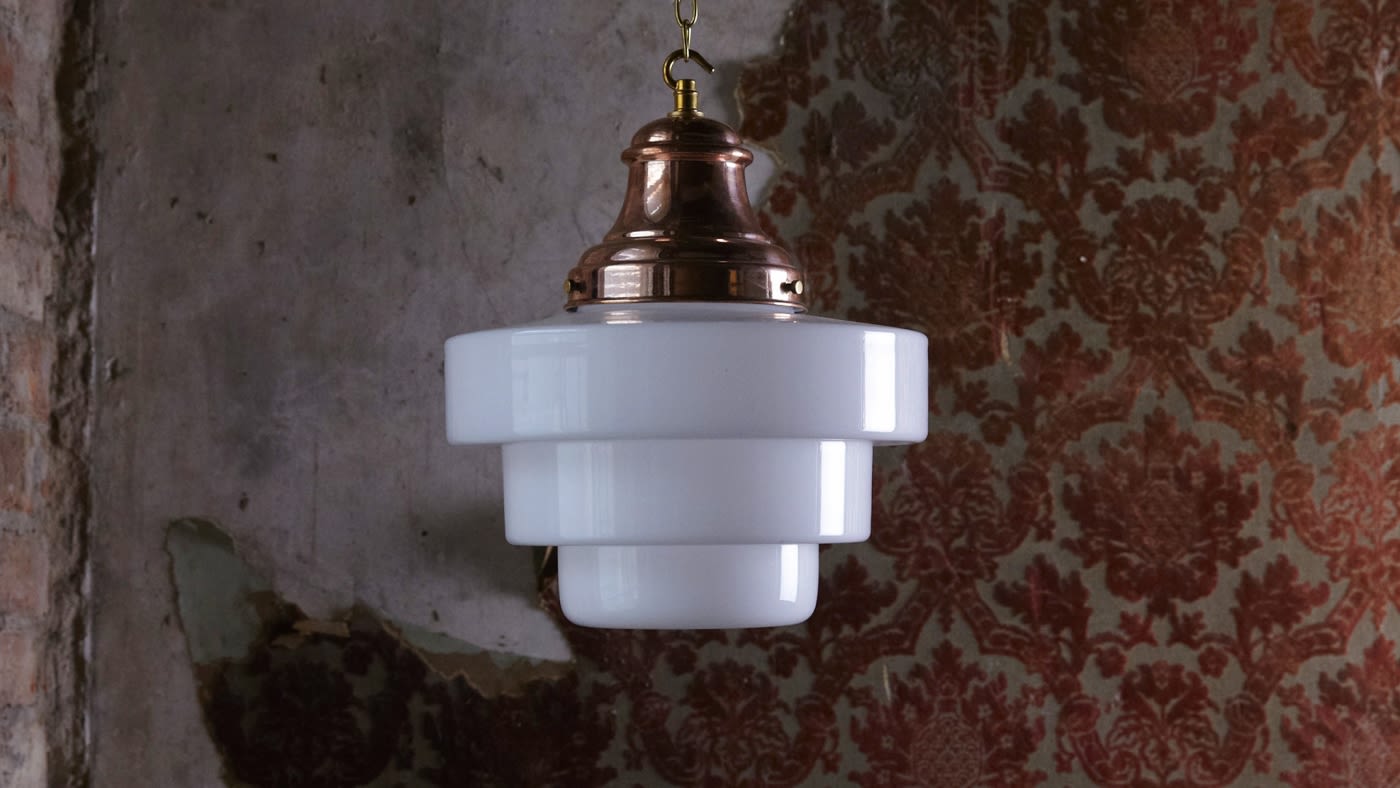 On location with Darren Holden
Photography credit: Darren Holden

Part two of our interview with documentary photographer Darren Holden. This time, we head north on secret location to one of Britain's forgotten textile mills. Read part one here.


skinflint: There are many parallels with what we do here at skinflint restoring vintage industrial lights, and your photography documenting and preserving the memory of iconic old spaces. How did the relationship come about?
Darren: I will often look at what other photographers are doing online and have always looked at skinflint for lights and other industrial salvage that I may have accidentally captured. skinflint came across my work and the conversation led to my other work and self-published book. After this we were keen to work on a project together, sourcing and shooting refurbished lights in an iconic location in Manchester. The shoot went really well (apart from the fire brigade paying us a visit when we accidentally set off an alarm, luckily it was nothing serious!) and it was fantastic to shoot such beautiful vintage lighting in an iconic building.
Without giving too much away, how did you come across the site location for our photoshoot in Manchester? Tell us more about its history.
We needed to shoot somewhere that was semi-derelict, with easy access, and with lots of different textures. This particular building had been of interest for quite some time but finding the right person to let me document it took some effort. After 12 months of trying, I was walking past the building and I noticed someone close by. After a bit of a chat we finally secured access and the chance to photograph it.
These particular buildings are located in the northern quarter of Manchester, an area full of warehousing once used alongside the textile mills as a place to store raw and finished goods. Unlike today's modern warehouses they are full of beautiful, incredible features. Most have now been restored into apartments, bars, designer shops, while a few are still used by modern textile firms and online clothing brands. Despite the massive regeneration of Manchester there are still a few areas of derelict buildings yet to be redeveloped and it was here that we did our shoot. The challenge is always getting permission. Once this has been approved then the rest is really down to the team to get creative.
Above: On location with one of skinflint's Industrial factory pendant lights by Simplex
You've visited and documented many of the sites we've salvaged our vintage lights from, including iconic places such as The National Gas Turbine Establishment, known as Pyestock, and the Pirelli factory warehouses. Can you tell us more...
Over the years that I've been documenting buildings, many iconic ones have come and gone. One that stands out more than most though is Pyestock - definitely my favourite industrial site. Not just by the sheer size, but its history alone makes it worth the trouble to shoot. Personally, I visited the site three times before it was demolished but documenting it was not an easy task due to the scale.
Other iconic sites have been West Park Asylum, Inverkip Power Station in Scotland and many mills in the North of England, most of which have now long gone. The Pirelli warehouses, although perhaps not quite as noteworthy, was nevertheless a pleasure to shoot. Pirelli is known worldwide and full of history, so it was definitely worth the effort to record it.
We've salvaged many vintage theatre lights from old theatres - tell us more about the abandoned theatres and cinemas you've visited over the years.
Back in 2008 the Hyde Theatre and Cinema near Manchester was the first place I documented, and still to this day probably the best theatre I have photographed. The place was literally a time capsule, with all of the theatre seats, projection rooms of the 1970's cinema and bar still intact. It was simply a stunning building. Sadly, most of the original features have now been removed and, after many years of people trying to restore it to its former glory (which is very rarely done), like most it ended up turning into a bingo hall and bar. If you look hard enough though and past the false ceilings you can still make out many of the original features.
There are many theatre complexes like this around the country and new ones always seem to crop up on online forums. They are always special to explore. Most are pitch black inside, making it a real challenge to shoot but at the same time you know you're seeing something which has remained hidden for many years.
Above: The lights in skinflint's vintage theatre lights collection are salvaged from old studios and theatres much like this one, above.
You've visited old morgues, as well as lunatic asylums and churches (where we've also sourced many vintage lights from!). We're intrigued...
Being an urban explorer is like a hobby collecting things. There are a lot of places you need to cross off your list: asylums, morgues, power stations, control rooms. The draw to these places is hard to resist, especially morgues as you do feel like you shouldn't be there. I'm always aware that these places are sensitive and should be treated as such. The old Victorian morgues with the porcelain slabs are quite special. The modern steel ones don't seem to have the same feeling when you enter the site. The same can be said of old lunatic asylums. There is an eerie quietness walking about these sites and your mind can wander off… I don't believe in the supernatural but your mind works overtime in a place like that...
Above and below: You can explore more lights like these in the skinflint vintage medical light collection.
What everlasting impressions have you taken from visiting these sites?
I try not to get emotionally attached. I like to think the photography will be enough to give me memories and I will often go back and look through my shots and reminisce. My main goal is to capture creative photographs of these once beautiful, now decaying buildings before they are lost forever.
Read part one of our interview here.