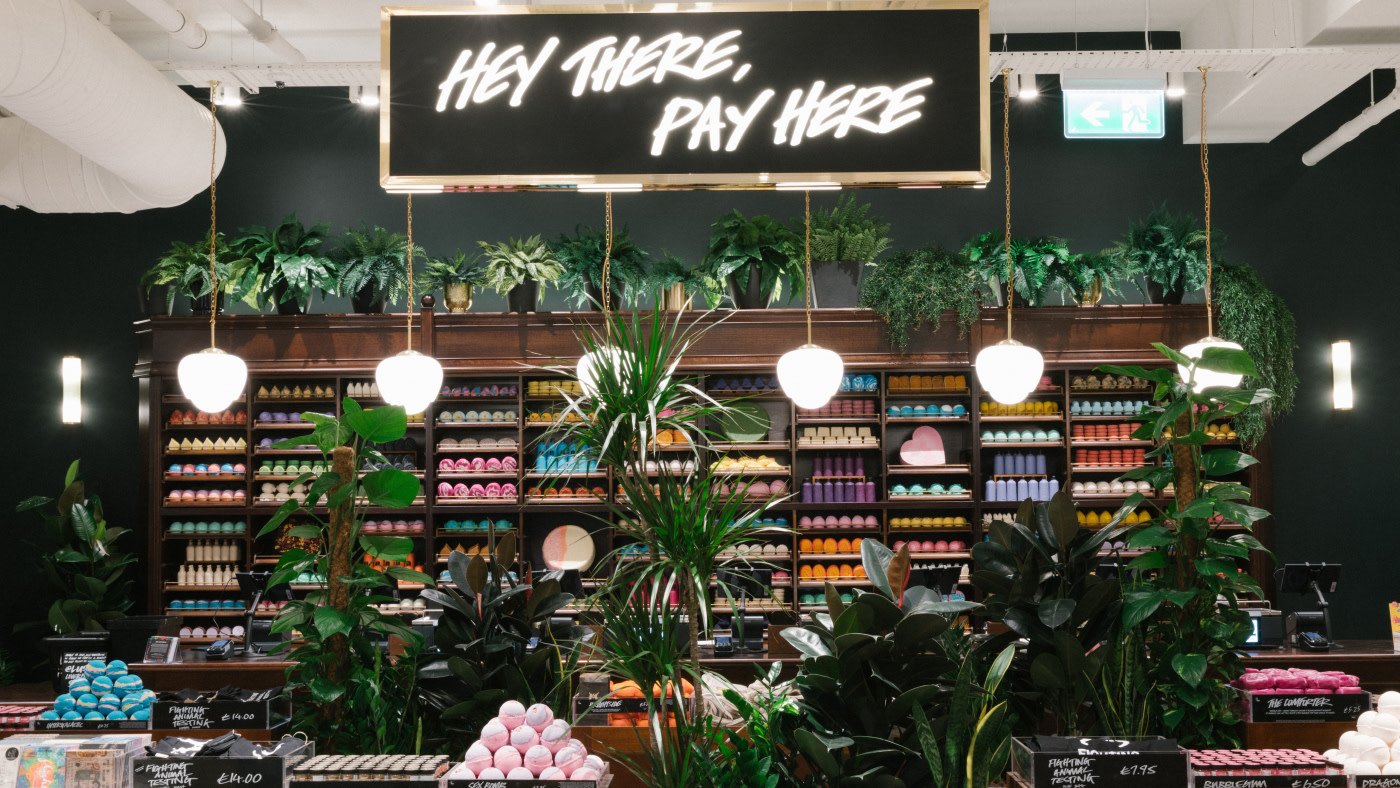 Vintage opaline glass pendants at Lush, Liverpool
Photography credit: Lush
Cult, all-natural beauty brand Lush has re-opened its doors in Liverpool after a nine-month transformation into the largest Lush store in the world. The concept store spans three floors - enough to fit more than nine million of its bath bombs - and features a hair salon, perfume library, florist and treatment rooms.
In line with the brand's commitment to sustainability and the environment, which includes carefully considered raw materials in their products and using as little packaging as possible in shops, our restored vintage opaline glass pendant lights feature throughout the interior.
The characterful scheme by Lush's in-house design team with architecture firm, Hyphen, was designed to enhance the building's original features and achieve a look inspired by the character of traditional department stores, while incorporating new materials and services that aren't typically found in a retail environment.
The vintage glass and Bakelite pendants specified for the space were manufactured in former Czechoslovakia in the 1950s. A classic design of their time, they have now been restored by our lighting experts to accept modern LED technologies, aiding the energy-efficiency of the building whilst creating an elegant aesthetic for shoppers.