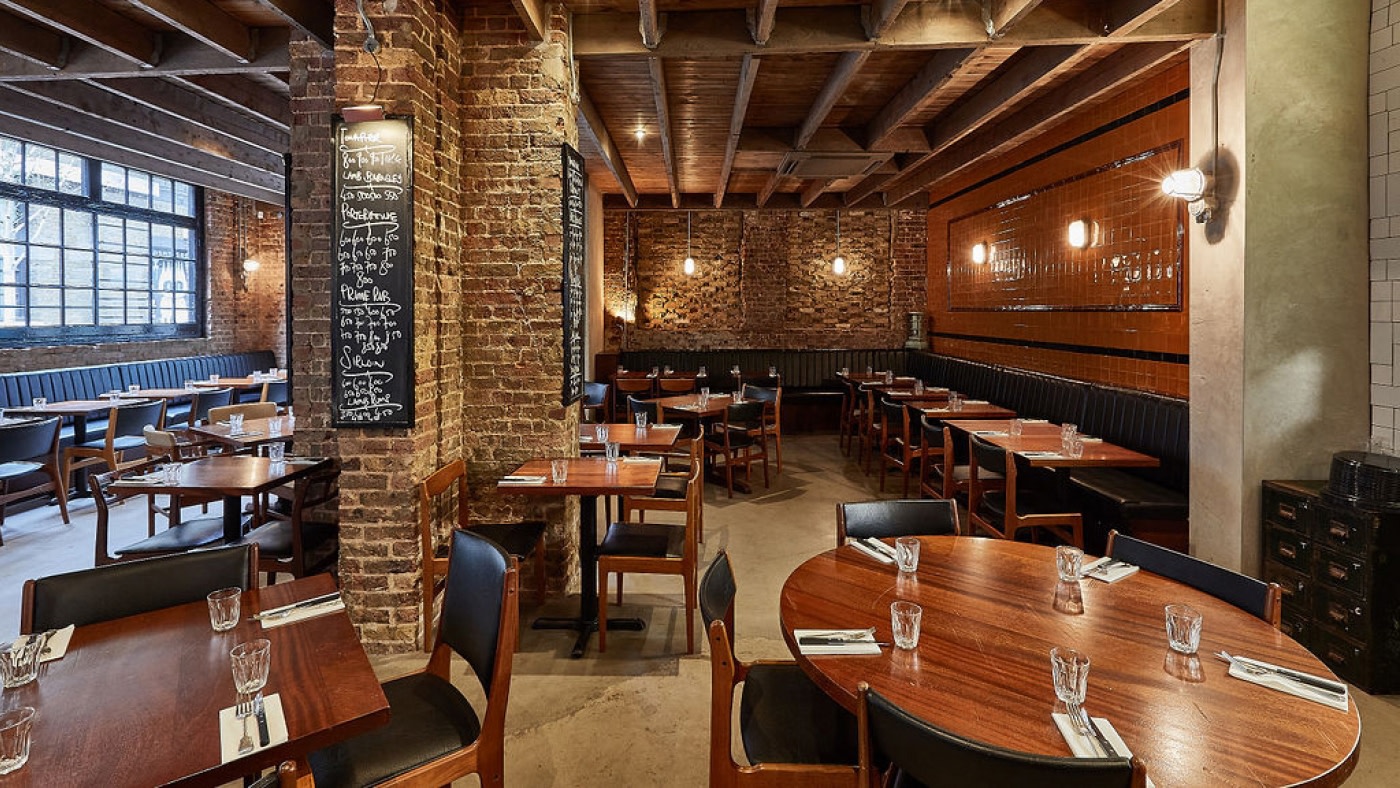 Blacklock industrial lighting
Photography: Enzo Cerri
Set in an old furniture factory in the heart of London's East End is Blacklock's third restaurant in the capital, featuring skinflint's vintage bulkhead lights.
The Rivington Street site in Shoreditch was once at the centre of a thriving industrial area, not unlike the locations we source many of our vintage industrial lights from. While the original industry might now be gone, the beautiful buildings remain.
It is Blacklock's largest restaurant to date and their first above basement level. The challenge for interior designers Block1: Design was to uncover and feature the original architectural elements hidden behind layers of breeze blocks and plasterboard.
Using original and reclaimed materials, Block1: Design was able to replicate the original ceiling within the dining area, creating an elegant environment that is both comfortable and sits authentically within the building design. Original and reclaimed flooring, furniture and found elements, alongside vintage bulkhead lights from us at skinflint all help to achieve this.
Our reclaimed German cargo ship lights have been utilised throughout the interior, visually tying in with the other industrial elements on display, as well as behind the bar providing illumination for the counter area.
A special mention goes to Blacklock who have, since day one, worked exclusively with father and son, Philip and Ian Warren at the Warren Family Butchers here in Cornwall. They are the county's oldest third-generation farmers and butchers and their animals are free to roam the fields and moors of Cornwall on natural grass-fed diet.