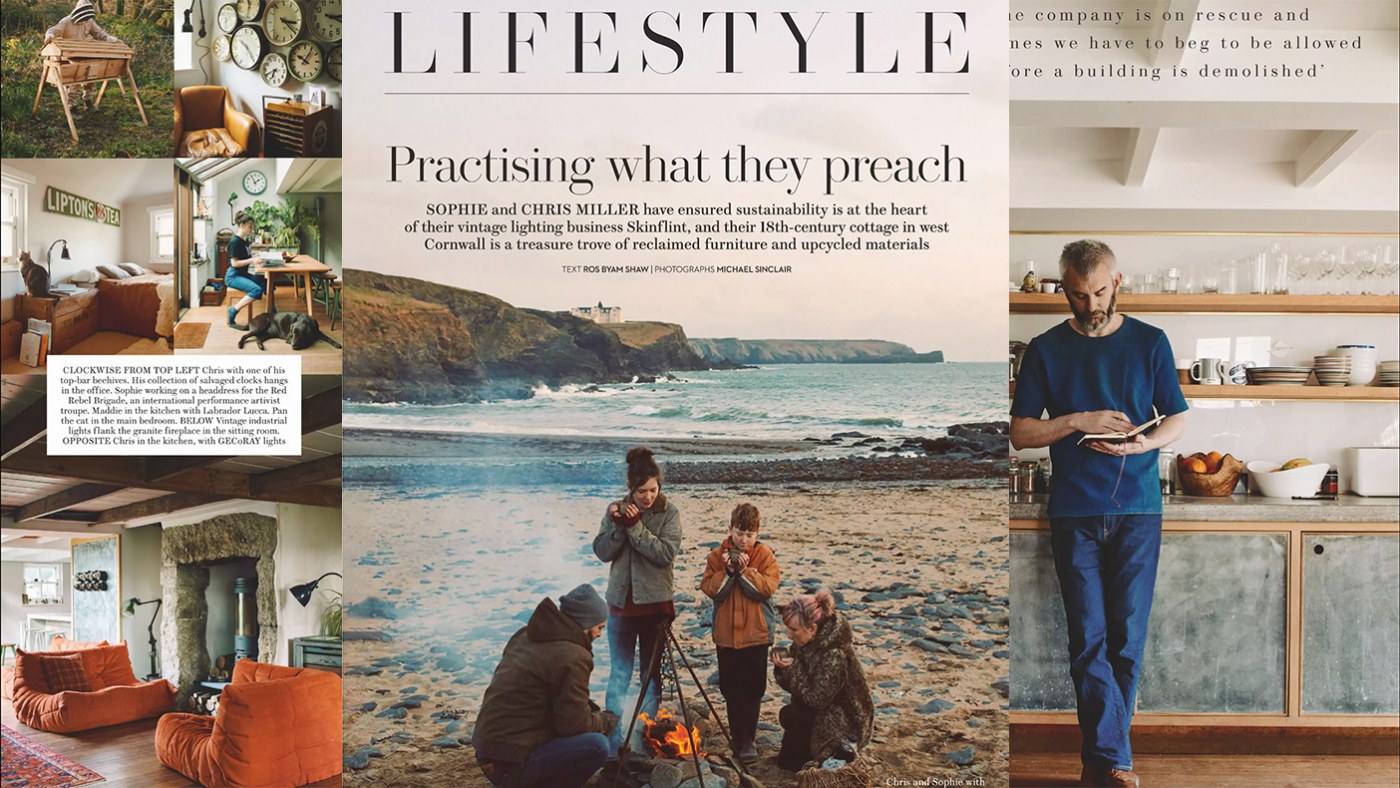 House & Garden: Lifestyle - Chris and Sophie Miller
In this month's House & Garden lifestyle feature, Ros Byam Shaw offers an insight into the lives of skinflint co-founders Chris and Sophie Miller; from the reason behind their move to Cornwall and the founding of their vintage lighting company, to the renovation of their 18th-century Cornish cottage and their passion for sustainable living - and of course, it includes some beautiful reclaimed vintage pieces. Read the full piece here.
With thanks to House & Garden magazine.