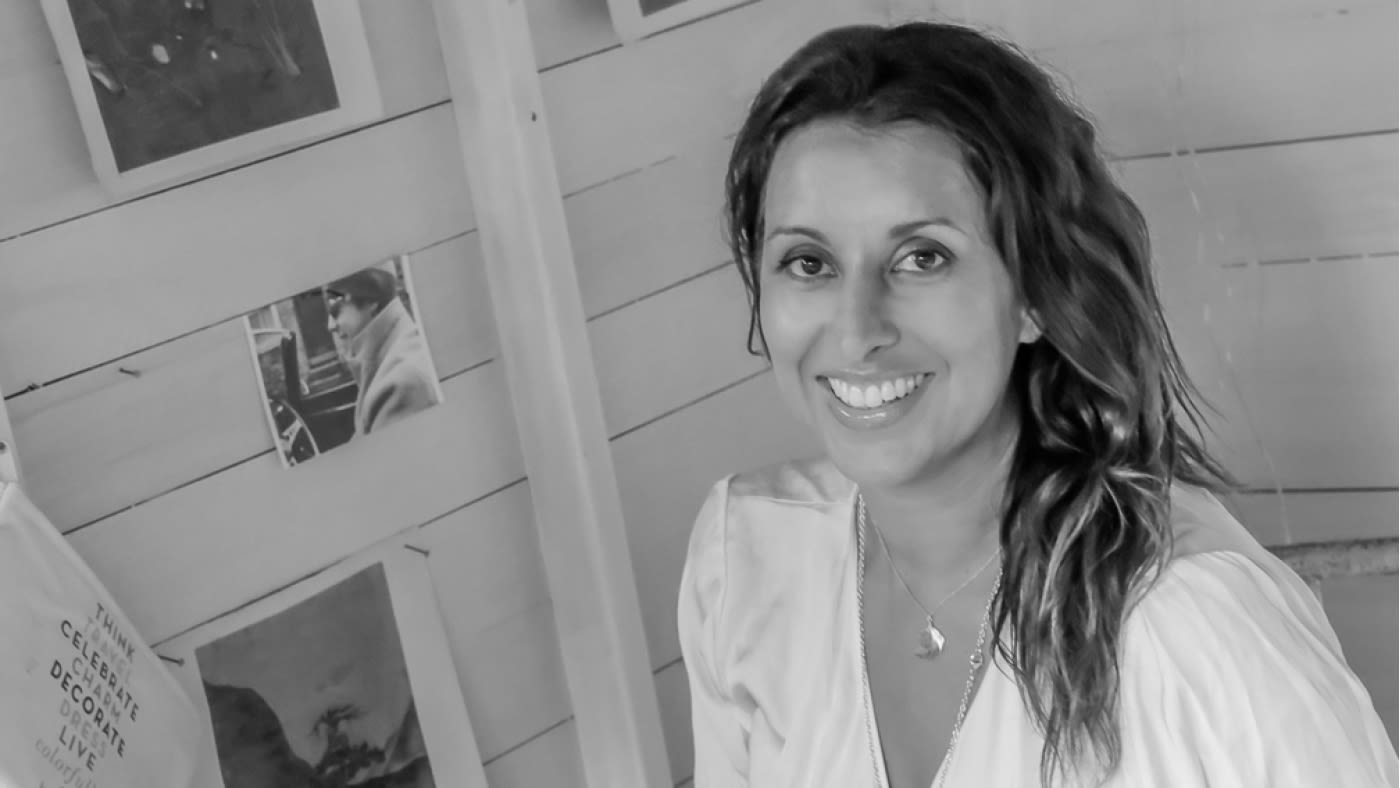 skinflint meets: Loma-Ann Marks, Reclaim Magazine
The latest edition of our skinflint Meets series sees us catching up with Loma Marks, editor of Reclaim, discussing all things reclamation, what makes a house a home and what Loma would buy if money was no object.
skinflint: What's your background? Have you always been involved in interiors / design journalism?
Loma: No, I used to write about London theatre, then I was a features writer and lifestyle editor at Express Newspapers, before founding my own online arts and culture magazine, which was a mixture of the 'high' arts such as visual art, classical music and popular culture, like EastEnders and fashion. A real mix. I then did more freelance writing, covering arts, trends and women's lifestyle, as well as content and strategy for brands. So, I've always been really interested in all aspects of creativity.
skinflint: Can you describe your own interior style? What does your home look like?
Loma: I've recently moved house, from a Victorian terrace in London to an Edwardian place in Dorset, so my interior style is evolving with the new space. That said, I'll always be a bit of a magpie, so shiny things, metallic, mirrors and a bit of kitsch feature. I think on the whole, I'd sum up my style as expressive, tactile, feminine and quite dreamy.
skinflint: Do you think the reclaimed trend is getting even stronger?
Loma: Yes, definitely. You don't have to go far to see reclaimed wood propping up a bar or some old tools adorning a wall.
skinflint: What do you think it is about reclaimed products that draw people in?
Loma: We live in a faster, ever more connected world where we're bombarded with information and expected to look and be a rather prescriptive version of perfection. The backlash is that we're increasingly craving the authentic and individual, and choosing reclaimed, vintage and antique products is part of that. They have a story, history and are accessible. I love the fact that there's no 'right' or 'wrong' brand. These pieces are real – lacking in pretension, celebrity endorsement or anything contrived. I think we're drawn to this, and to their handmade quality, as well as the fact that they were created with proper skill and care.
skinflint: Where's your favourite place to go hunting for vintage / reclaimed products?
Loma: If I see a storefront with galvanised planters outside (a sure sign of a vintage or salvage store) I will definitely go inside! I love Petersham Nurseries – everything looks so beautiful. I also love George & Beth Vintage, who do pop-up stores twice a year at their home in Putney, as well as visiting a few fairs. The South Downs town of Petersfield is brilliant for everything from architectural salvage to one-off vintage and antiques; Westbourne in Bournemouth has really good charity shops full of bargain retro furniture, pretty crockery and glassware.
skinflint: What's been your best ever reclaimed buy? Where did you find it?
Loma: It's not really reclaimed, but an old Windsor chair from the Royal Trinity Hospice charity shop in Putney, costing £15. That place is brilliant for furniture.
Q: If money were no object, what would you buy for your home?
Loma: A piece of art – and if money were no object, several pieces. Port After Stormy Seas by Evelyn de Morgan (I used this painting as inspiration for the colours in my sitting room) and Ophelia by John William Waterhouse. Also Northern Castle, Sunrise by Turner, and anything by Henri Cartier-Bresson and Richard Avedon. That should just about clean me out.
skinflint: Do you have a favourite era in interior design?
Loma: Actually I think right now is pretty exciting. Mixing styles and eras, blurring boundaries, finding beauty in imperfection. Breaking so-called 'rules.'
skinflint: What three things can't you live without in the home?
A: Family photographs, garlic crusher, books.
In addition, please choose three of your favourite skinflint lights and give a brief reason why you chose them.
1) I love this Vintage Czech Pendant, it's so effortlessly glamorous. I imagine a few being in James Bond's Riviera mansion in the South of France, circa 1960s, and bearing witness to stylish parties.
2) The Chemistry Building Light is beautiful, the mixture of glass and aluminium is very striking. I'm sure it would emit a really lovely light.
3) The contrast between the calm colour and industrial heritage on this Soviet Industrial Factory Light makes it very compelling.