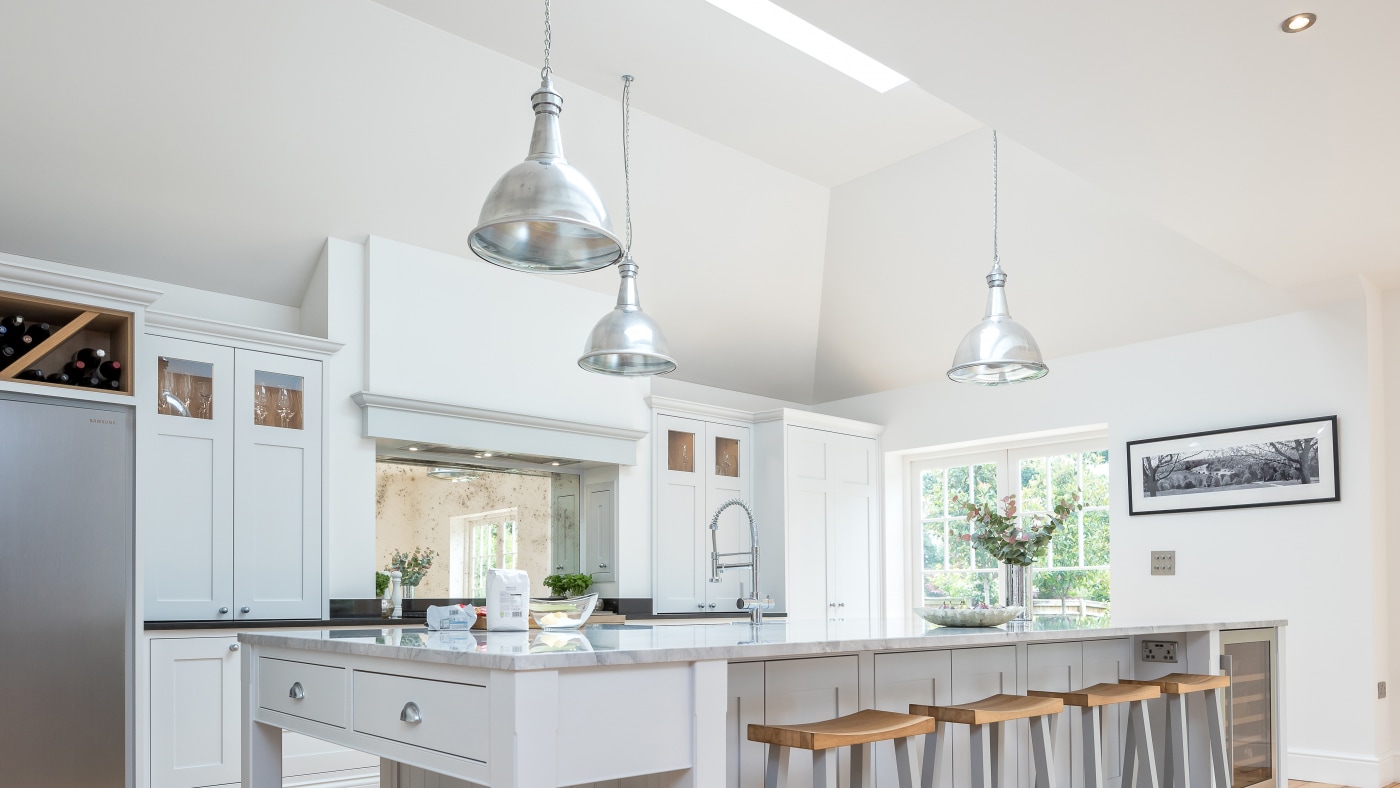 Elegant industrial kitchen lighting
Photo credit: Martin Edwards Photography
This newly renovated bespoke and handcrafted family kitchen in Ascot is now the home to three of our 1950s vintage Benjamin pendants. The homely space, designed and created by family run business Maple & Gray, exudes style and sophistication whilst accommodating the practicalities of everyday life.
The high ceilings and delicate colour palette create an open and airy space, which is further enhanced by the two large bay doors which open onto the garden. The large kitchen island is at the centre of the room and features a quartz marble effect countertop, bespoke grey wooden stools and a wine cooler - ideal for entertaining guests.
Suspended above the island is a trio of our original vintage Benjamin lights. Salvaged from a British factory and dating back to the 1950s, the polished aluminum and convex glass complements the vintage splashback mirror whilst also providing a striking contrast to the more organic elements of the kitchen such as the rich and smooth oak flooring. The elegant shape and form of the lights mirror the kitchen's overall style and make them key feature pieces within the space.