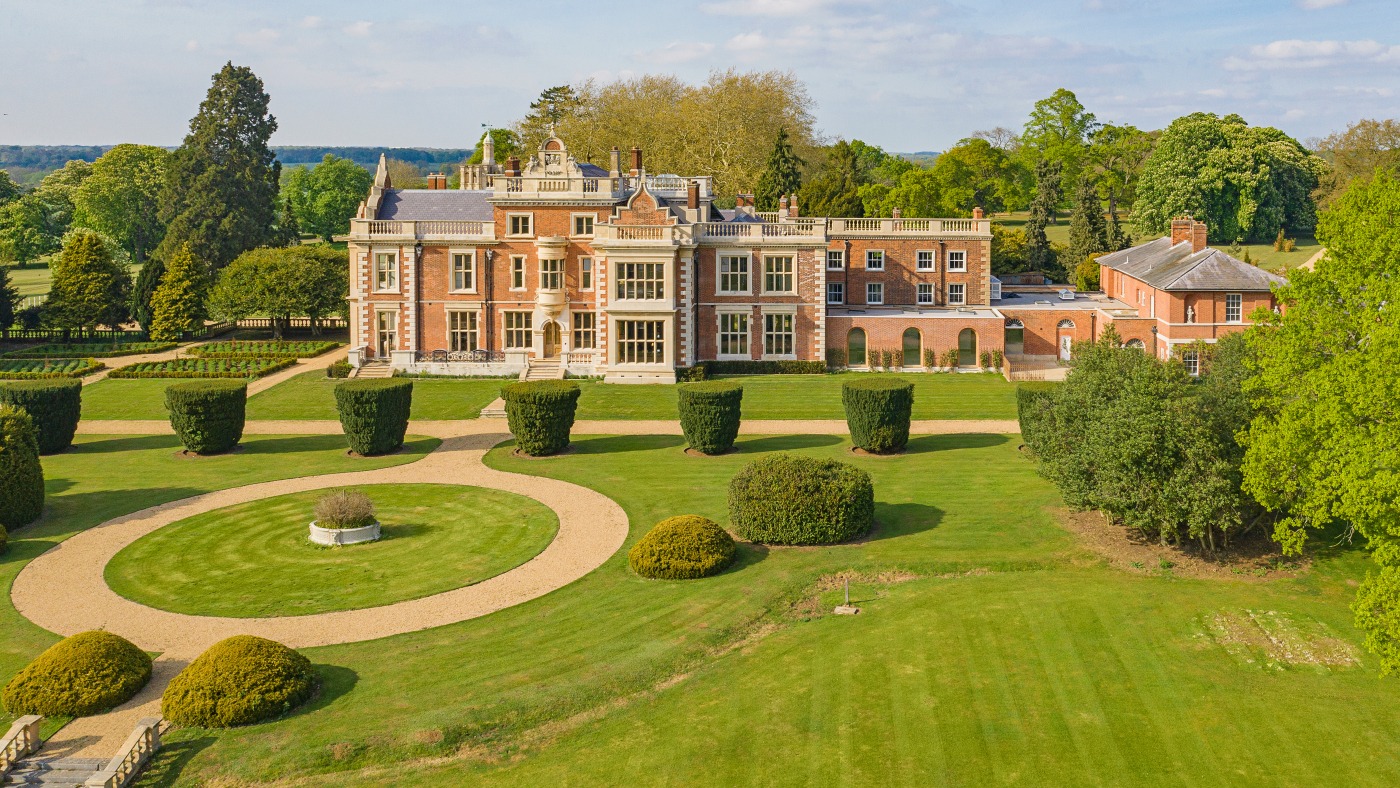 Barrington Hall's vintage industrial pendant lights
Imagery credit: Silvertown Properties and Savills
Brought to market by Silvertown Properties and set in over 40 acres of picturesque Hertfordshire countryside is Barrington Hall - a Georgian Grade II listed country house boasting original features including high ceilings, decorative wooden doors and joinery, and period marble fireplaces. Though decidedly traditional English in decor, Barrington Hall is the home to two sets of original mid-century vintage lights, salvaged and restored by us here at skinflint. The project is one of a growing number of recent country homes renovations, including St Giles House, to successfully and sympathetically incorporate our industrial vintage lights into its schemes.
The lower ground floor of the house has been designed with leisure in mind and the voluminous space that is the gym harbours our British industrial fluorescent lights by Victor. Here, the gym's high ceilings and tall elegant windows allow a set of six vintage linear lights to breathe and hold their own within the space. A striking contrast against the dark, rich timber floors, the glass and aluminium pendants are functional feature pieces.
Heading upstairs to the top floor is the vaulted loft style space known as the 'Prospect Rooms'. This floor departs from the polished grandeur of the rest of the home and blends more with the industrial aesthetic set by skinflint's salvaged Eastern Bloc lights. Echoing the style of the oak joints and exposed brick work, these unique mottled pendants salvaged from Germany hang from the beamed high ceilings.
Though our lights are only small pieces of history within this stately home, the melange of eras, textures, styles and aesthetics have been preserved for years to come at Barrington Hall.