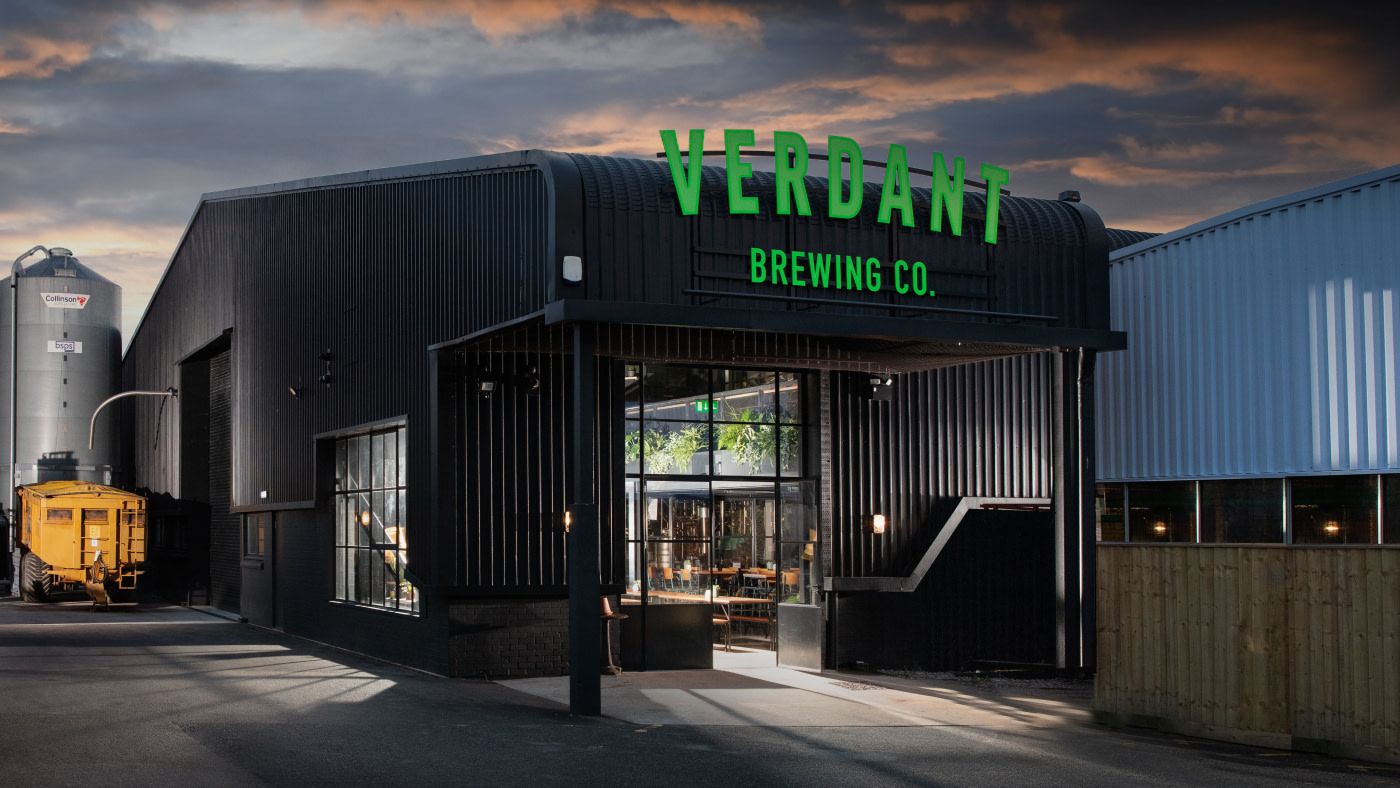 Verdant Brewing Co. made their way onto the scene in 2014 and have since become a force to be reckoned with. The independent brewers have perfected the creation of beer for people who just want a really good pint, which is one of the reasons that we're really enthusiastic about how much we like them.
But their fresh take on the humble pint isn't the only reason we're big fans. Earlier this year they opened their award-winning Taproom; a space for people who love pints to enjoy drinking them. The newly renovated building houses their brewery and a large open-plan beer-sipping area, all illuminated by an array of skinflint vintage lights.
For us, it's an opportunity to see our lights in action as the new Taproom is just down the river from us in Penryn, Cornwall. The space is impressive from the get go - glance towards the bar and you'll notice a row of skinflint Vintage Czech Pendants, their polished aluminium galleries adding to the industrial aesthetic of the interior. The walls are illuminated by our 1950s Eastern Bloc machinist lights, adding layered lighting above tables and creating cosy corners to enjoy a drink and antipasti of olives, bread and burrata, all of which we highly recommend. And last but not least, above the staircase you'll find three of our Eastern Bloc LED lights, hanging like a work of art!
It's no surprise to us that the Verdant Taproom recently won at the British Insitute of Interior Design Awards 2022. We're excited to see what's in store next for the Verdant team!
Architecture / Interior: Zelah Design
Photography: Elliot White Photography

www.verdantbrewing.co