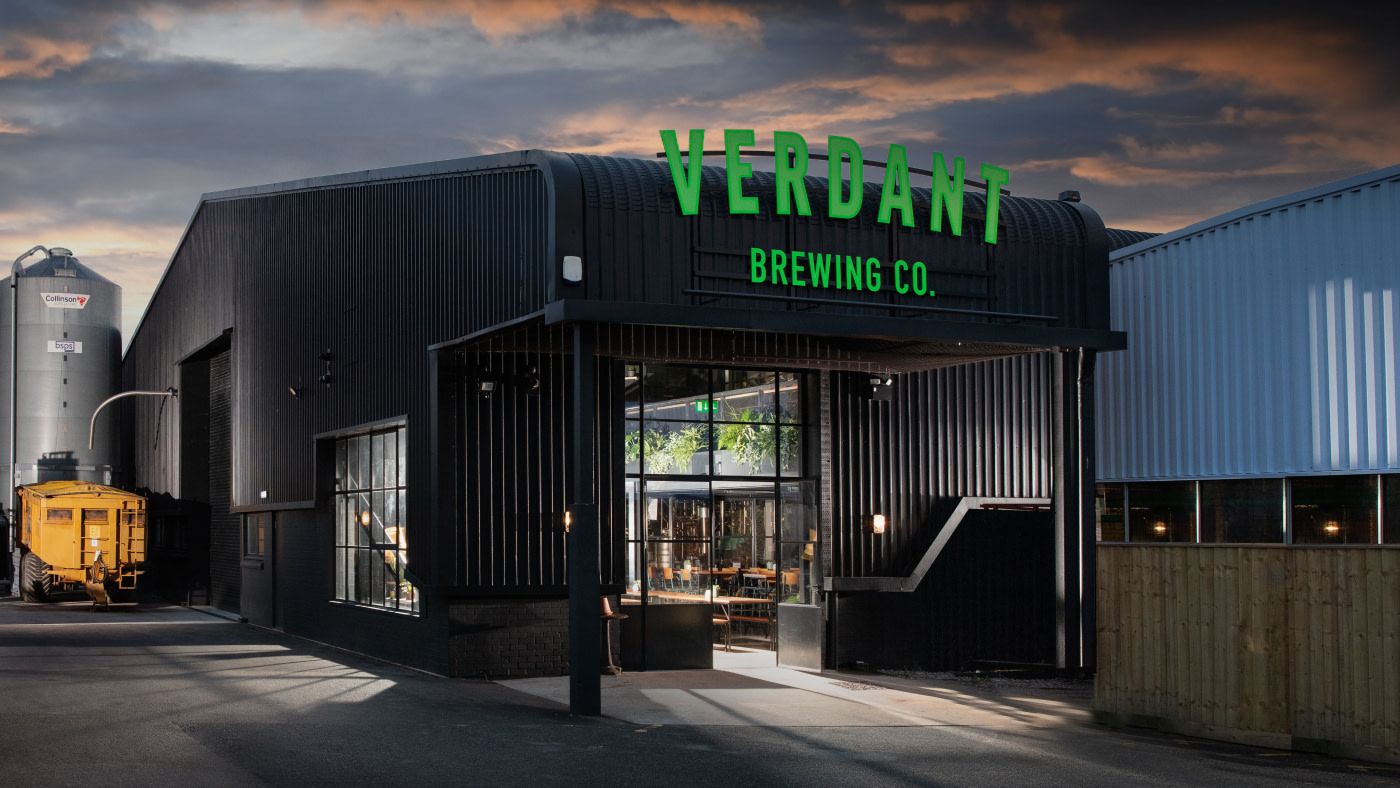 If you haven't heard the name Verdant, where have you been hiding! Verdant Brewing Co. are taking the drinks industry by storm, brewing batches of beer from their brewery in Cornwall, just a few minutes away from our studio along the Penryn river.
The Verdant name has spread far and wide since its founding in 2014, gathering fans across the UK as well as internationally, each one eager to try their fresh take on the humble pint. From 'Lightbulb' and 'Maybe 1 More,' to 'Random Rules' each of their freshly brewed batches of beer is canned and stickered on location, before being released to the public every Wednesday to purchase online.
But Verdant had always planned to create a space for fans to gather and enjoy their beers on site. So after the success of their Seafood Bar in Falmouth, they opened the infamous Taproom - the perfect place to enjoy unwind with a drink and a fresh Neapolitan wood fired pizza.
But it's not just the drinks and food that are impressive. The Taproom interior is large and open plan, fitted with rows of long wooden benches for groups of friends and family to gather around and enjoy a lunch, dinner, or just a few half pints. It sits under the same roof as their brewery, where the brewing process can be watched from the top of the staircase, lit by skinflint Eastern Bloc LED linear lights, suspended like a work of art, alongside our Eastern Bloc factory lights.
Glance towards the bar area and you'll notice a row of skinflint Vintage Czech Pendants, their polished aluminium galleries adding to the industrial aesthetic of the interior. The walls are illuminated by our 1950s Eastern Bloc machinist lights, adding layered lighting above tables and creating cosy corners to enjoy a drink and antipasti of bread, olives and burrata which we highly recommend.