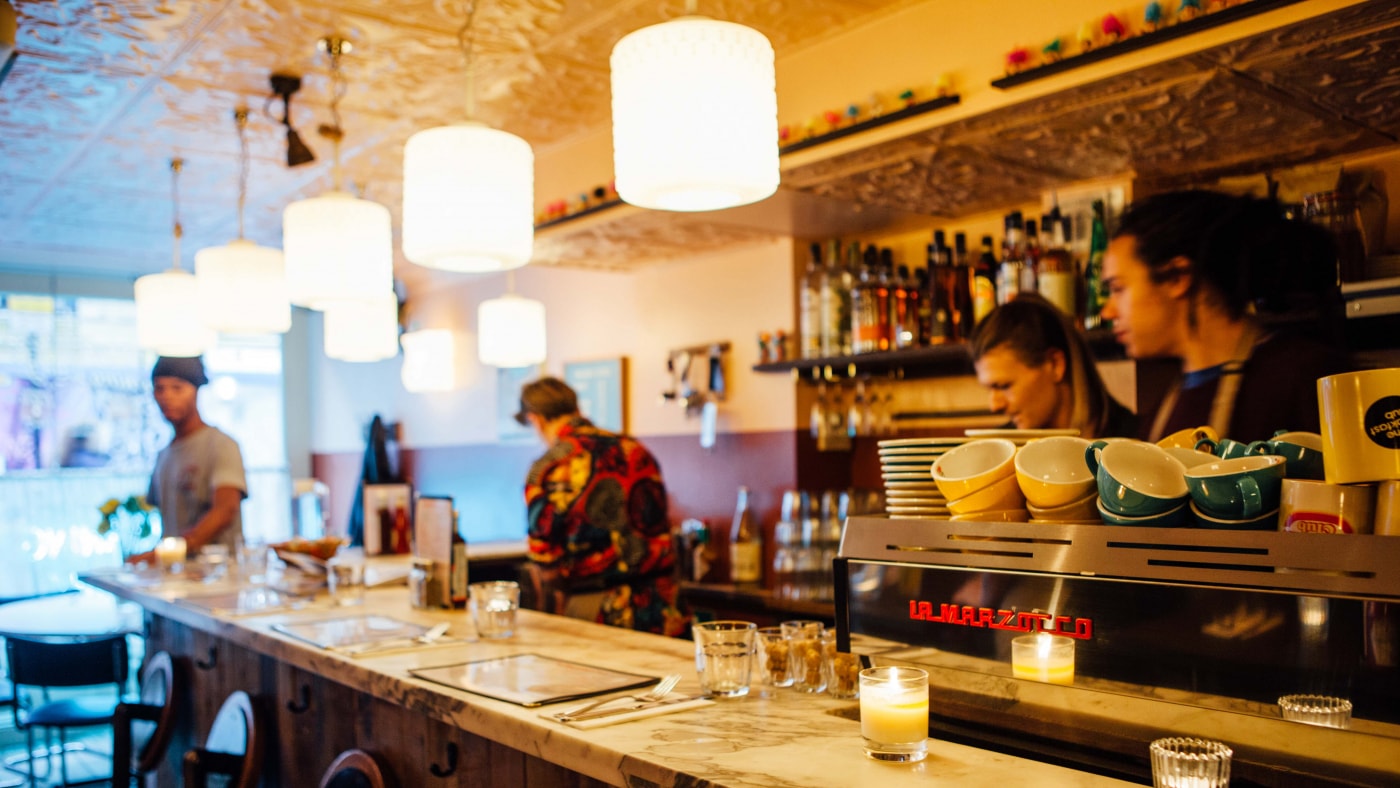 The Breakfast Club's retro opaline lights
Around the corner from The Breakfast Club's original cafe on D'Arblay Street, is this colourful British-caf-meets-American-diner on Berwick Street in London's Soho. This latest venture by the breakfast-loving company opened in September 2019 and is as popular as the rest of its London portfolio. Offering generous home-cooked breakfasts by day and cocktails by night, patrons can bask in a retro vibe with funky neon signs, vibrant coloured booths and 1960s vintage lights.
In keeping with The Breakfast Club's iconic red and yellow themes, this bright and bold cafe houses a number of retro opaline glass lights, all salvaged and restored by hand by us here at skinflint. Above the bar area and countertop is a row of vintage, retro Czech pendant lights dating back to the sixties. When illuminated, the milky opaline glass provides an even glow with the open-bottom design providing downward light - ideal for those enjoying an evening cocktail in the cosy depths of the caf.
Throughout the space, square vintage czech glass lights are mounted on the walls providing diners with a soft glow, echoing the surrounding decor and scheme. Originally installed in residential buildings within former Czechoslovakia, the lights provide a warm light and homely atmosphere to the cafe; emulating the feeling of a late-Sunday morning filled with pancakes and a cup of good coffee.