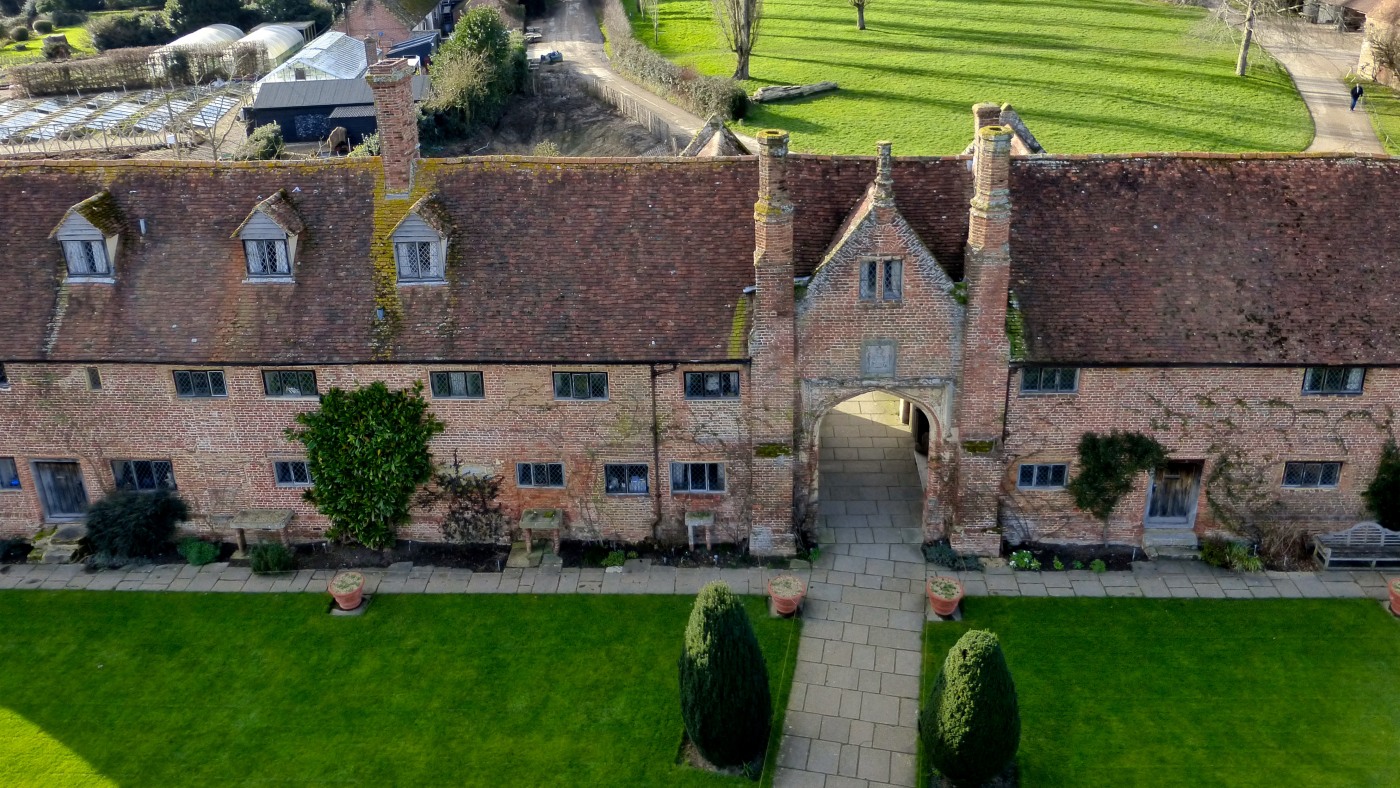 Sissinghurst Castle Garden, National Trust
Above image Credit: Herry Lawford
Sissinghurst Castle Garden in Kent, UK, is the backdrop for a diverse history; from it's time as a prison in the 1700s, to being home to the women's land army, through to its ownership by the National Trust today. With a varied past, our vintage industrial lights are now adding to the next incarnation of its story.
By the time poet and writer Victoria (Vita) Sackville-West and her diplomat and author husband, Harold Nicolson, purchased Sissinghurst in 1930, the Elizabethan mansion and gardens were in a state of disrepair. The couple immediately set about transforming the estate. Harold's architectural planning of the garden rooms, and the colourful, abundant planting in the gardens by Vita, reflect the romance and intimacy of her poems and writings.
Vita's poem The Land (1926) won the Hawthornden prize in 1927, and memorialised the customs, rituals, and landscapes of her native Kent's agricultural seasons. The poem preserves the subtleties of the county's then archaic farming language and was immensely popular, as was its follow-up, The Garden, published in 1946.
Vita began speaking for the National Trust in 1928, helped to negotiate the institution's taking over of Knole Estate (her family home and where she was born) in the early 1940s, and she became, along with Harold (who served as Executive Council vice-chairman), a member of the Trust's council. Sissinghurst became a Trust property upon her death in 1962.
Today, marrying the National Trust's environmental and sustainability ethos of their restaurant and shop refurbs with the provenance of our vintage lights, a number vintage industrial pendants salvaged and restored by us at skinflint have been installed in Sissinghurst's new retail area, providing illumination for the main counter area and display tables below.