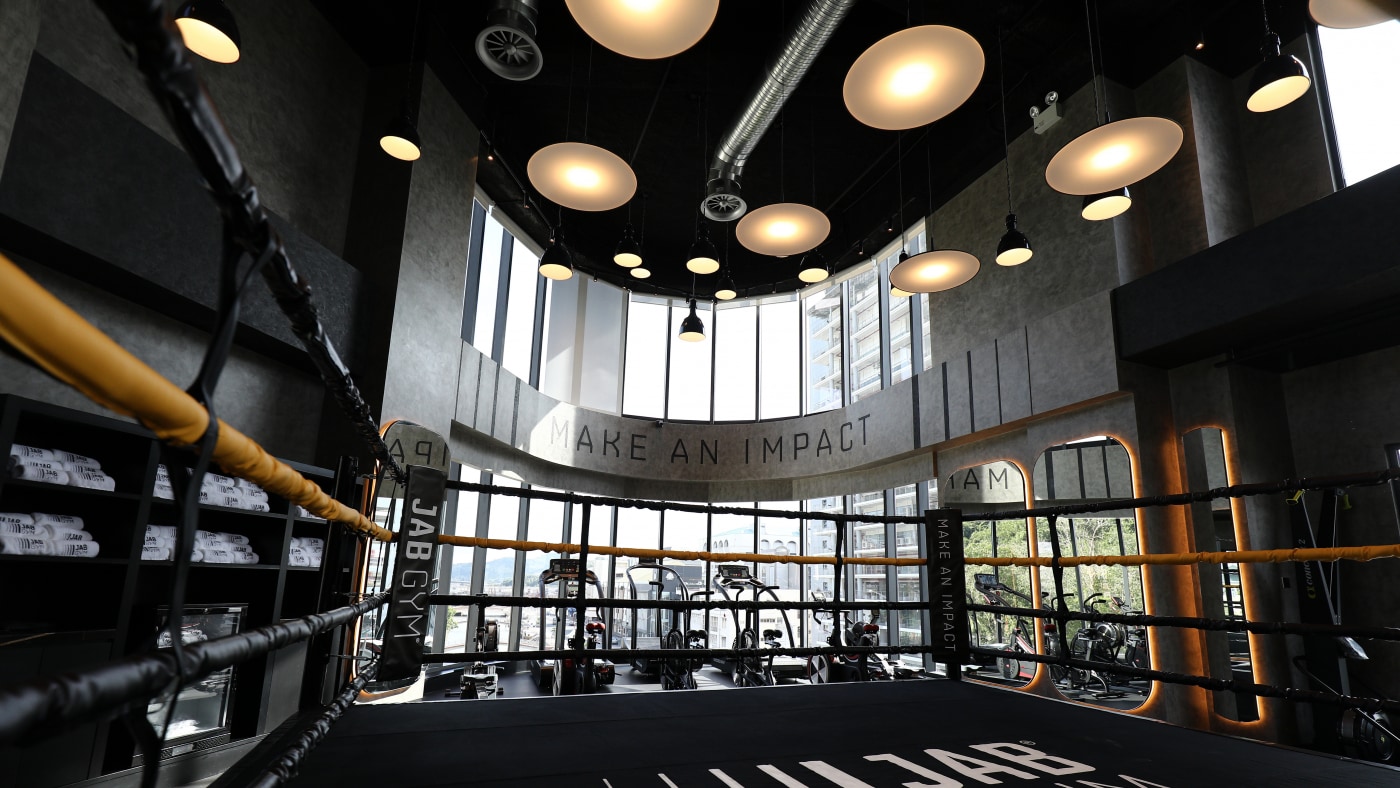 Jab Gym industrial lighting
Jab Gym opened in February of 2020 and is the first boutique boxing gym of its kind in Southeast Asia. Designed by London-based design firm Keane, Jab Gym not only provides high-level fitness training but also encourages a lifestyle of luxury and self-care to gym-goers of all abilities.
The gym itself is sizable, making up 1000 square feet with floor to ceiling wrap-around windows it offers one of the best views of the local area. Its interiors are industrial-luxe, a melange of industrial elements mixed with luxurious modernity. Made up of raw concrete, blackened metals, Italian marble with bespoke detailing and champagne metal accents.
Amongst the industrial pieces is skinflint's Eastern Bloc factory shades, seen in a cluster above the main boxing ring. Dating back to the 1960s, these black enamelled pendants were salvaged from the Szarvas factory in Hungary. Over seventy of them hang in a crowd of industrial lights and provide a dramatic, yet sophisticated, statement whilst adding to the tense atmosphere of any cut-throat boxing match.