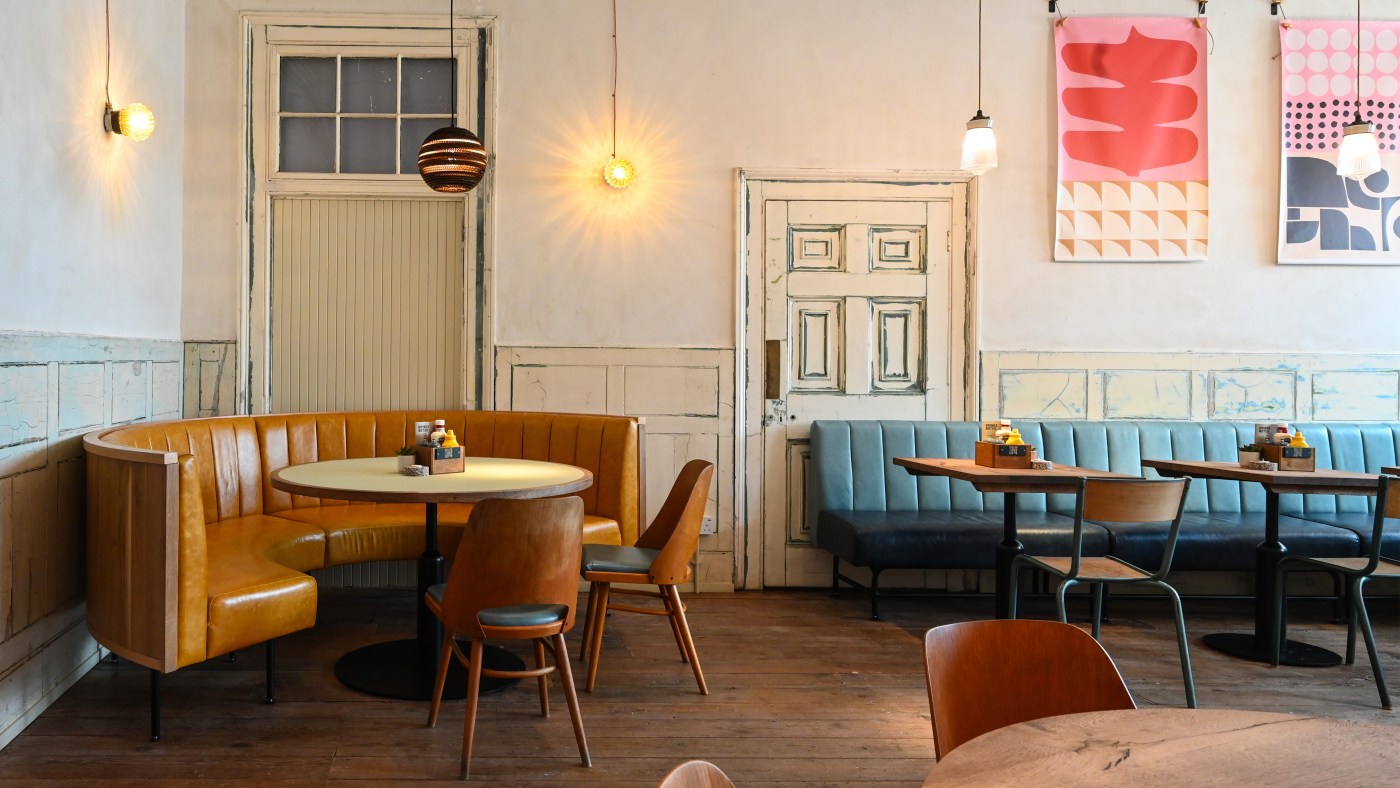 Hub Box Plymouth retro wall lighting
Inspired by the surf culture of the South West and with an emphasis on sustainability, Hub Box's new flagship restaurant in Plymouth has transformed an impressive 3400 sq. ft Grade I listed space into a vibrant eatery.
Nestled inside the Melville building, the iconic centerpiece of Plymouth's historic Royal William Yard, Hub Box makes excellent use of this grand space with a bar and a 180-seat restaurant. This impressive renovation of an old Royal Navy victualling yard has taken many years of careful planning. Working alongside local architects, Urban Splash, the site has been transformed into a vibrant space fit for modern use, whilst preserving the heritage of the buildings.
The Hub Box design team, composed of interior and architecture studio Macaulay Sinclair and in-house designer Amy Boon, has created a light and fresh feeling dining space, with an emphasis on sustainability, reuse and repurposing. Alongside their iconic recycled shipping container feature wall and original worn paintwork sit our eye-catching 1960s Retro Czech wall lights (V2). The spotted design of the moulded glass casts a stunning pattern on the wall when illuminated, for a truly mesmerising effect. In keeping with the authenticity of the space, the lights feature exposed wiring enhancing the stripped-back nature of the interior.
Hub Box celebrates everything local and the design of the restaurant encompasses this wonderfully. The interiors have been kitted out with original mid-century furniture and customers benefit from the indoor and outdoor seating overlooking the picturesque waterfront. The striking art-work from local artist Stephen Smith celebrates the historic elements of the building, whilst injecting some contrasting contemporary flair. The design team sought out ethical and ecological options at every turn and we are extremely pleased to have our vintage lights featured in this striking interior.
Interiors / Interior Design: Macaulay Sinclair and Amy Boon
Photography: Nik Read - MEOR Design