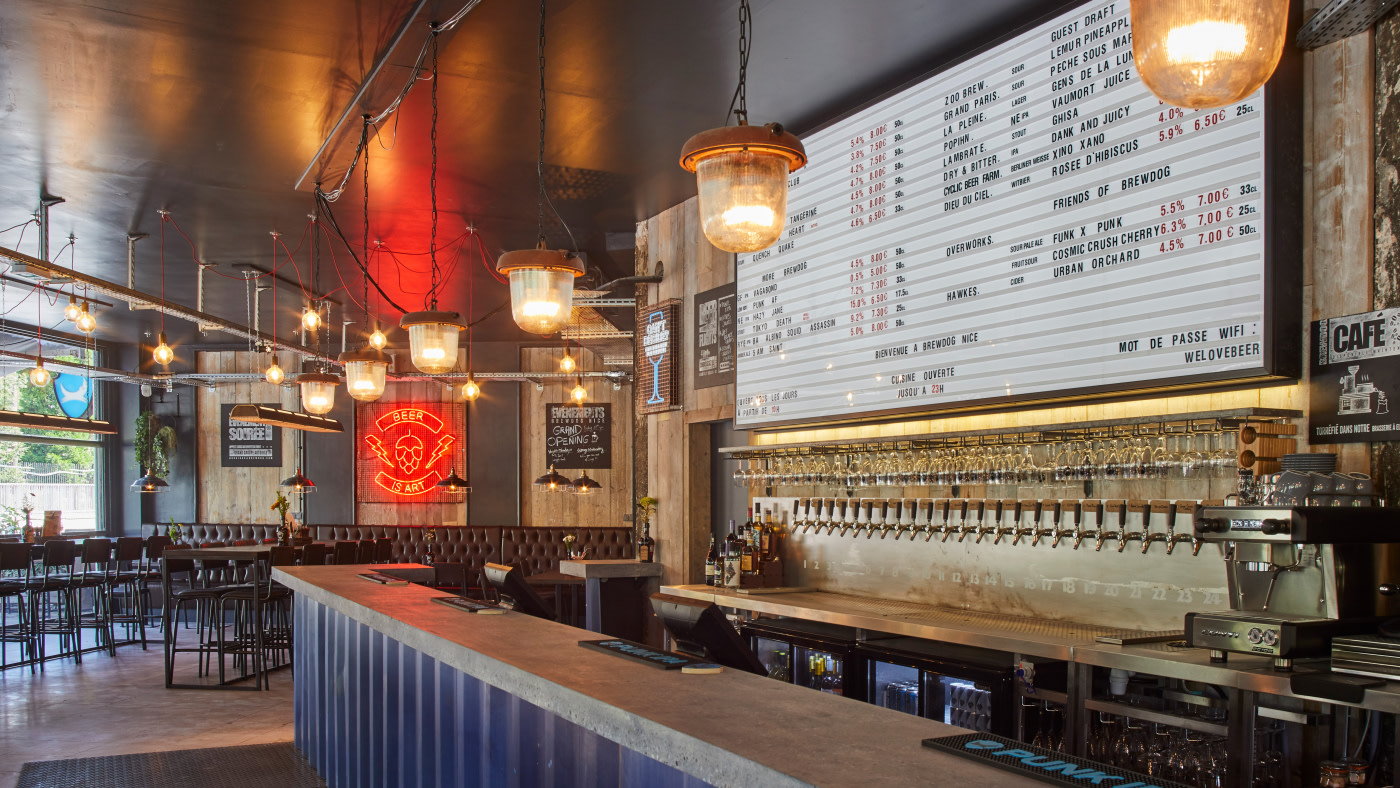 Industrial pendant lighting at BrewDog, Nice
Craft beer company BrewDog is one of the UK's fastest growing brands. In keeping with their raw industrial aesthetic, a range of our vintage industrial lights continue to feature in their locations both in the UK and Europe.
Following the success of their first french site in Paris, their latest bar is on the shores of the Mediterranean and continues the brand's relaxed and pared-back industrial aesthetic. Our pendant lighting has become a key feature within many of BrewDog's outposts, and this site on the outskirts of Nice is no exception.
Above the bar, constructed of blue iron sheets and a grey stone counter, you'll find skinflint oxidised Eastern Bloc industrial lights, salvaged and restored by hand by our team. The oxidised steel enclosure, featuring cast manufacturer's marks, complements the exposed metallic ceilings and rich tones of the interior whilst the original prismatic glass offers a unique textured glow on the stone bar top.
Will Brown, Head of Projects and Maintenance at BrewDog, says: "skinflint's vintage lighting offering, quality and uniqueness of product stood out from the start, as has their excellent and personable customer service. Over the numerous years we've been working together, skinflint has helped support BrewDog's growth and global reach, constantly delivering on time and often within tight timeframes."