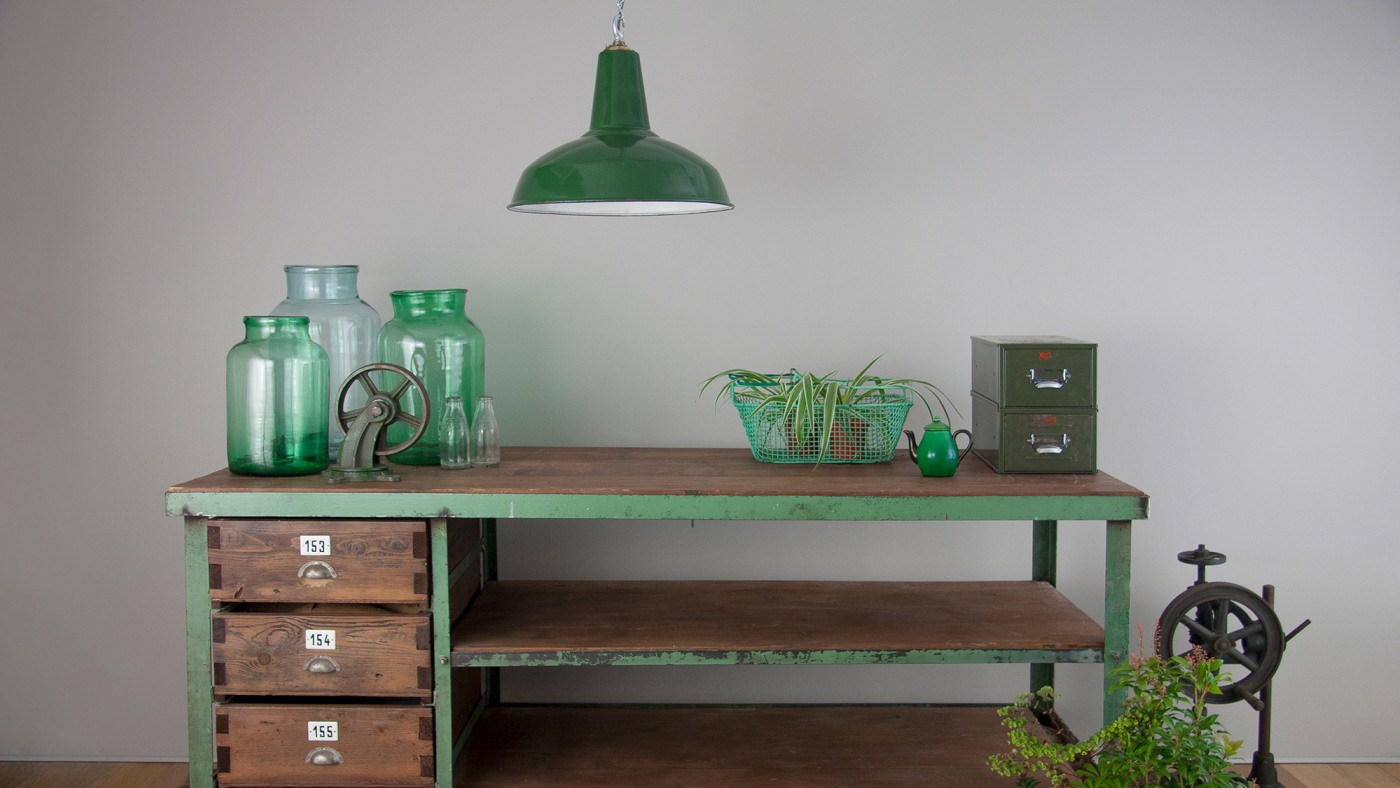 Our top 5 circular economy initiatives
Here at skinflint HQ, we can't believe one year has passed since our Full Circle buy-back scheme launched, and we've been blown away by everyone's response. The initiative gives you the opportunity to trade in your skinflint vintage lights in exchange for 50% credit off a future purchase. This means if you purchased your lights with us on, or after, 12 October 2020 then good news! You are now eligible to start your trade-in.
All of the lights we salvage and restore are extremely well-engineered pieces of design and, originally manufactured up to 100 years ago, some are important pieces of history. Nearly all have a story to tell. Primarily produced from high-quality raw materials, we recognised that when these lights come to the 'end' of their perceived lifespan, it's not because the lights themselves have failed, but rather the project or building use has changed, and the lights are simply no longer required. So what happens to the lights?
Securing the future of our lights for many more generations to come, and to avoid them being scrapped, or at best recycled, we introduced Full Circle - thus closing the loop on their lifecycle. Returned items are then repaired, restored and recertified by our experts and placed back into the market. This is our commitment to sustainability, keeping lights out of landfill and in use forever.
Celebrating Full Circle, we thought we'd highlight some of our favourite companies that are using inspiring circular initiatives - and helping to achieve the UN's Sustainable Development Goal 12 - to ensure and promote responsible consumption and production patterns. With more companies committing to circular economy schemes we hope to see ripples of change in our consumerist society and waves of repair, reuse, and innovative design.
Too Good To Go, the food waste app
Food waste is a major culprit in destroying our planet, and in fact, if food waste were a country, it would be the third-largest emitter of greenhouse gases after China and the USA. Not only are all of the resources that go into creating the food wasted (water, energy, packaging etc), but when food waste goes to landfill, it decomposes and creates methane, which is more harmful to the environment than carbon dioxide. With perfectly fine food deemed 'out of date' going to waste every day from supermarkets, restaurants and producers, Too Good to Go connects businesses and consumers allowing them to collect this food at a reduced price. The skinflint team utilise the app to collect food from their favourite local business, including Origin Coffee next door to us here in Cornwall. You don't know exactly what's in your order until you pick it up, but that's all part of the fun!
Finisterre - Lived and Loved
Fellow local B Corp-certified Finisterre started their 'Lived & Loved' repairs service over a decade ago, encouraging their outdoor-loving customers to repair their garments instead of throwing them away. Celebrating the wear-and-tears that make each piece unique (much like our own vintage lights), the initiative has been very successful and has shot off into new tangents from wash care guides, to repair tutorials and re-developing designs so that they can be more easily repaired in the future. They also recently launched a trade-in scheme where you can exchange your old Finisterre items for money off your next online purchase (sound familiar?). They will either then revive and rehome them, or recycle the materials responsibly.
Fishy Filaments
Local to us here in Cornwall, Fishy Filaments recycles discarded fishing nets into engineer-grade filament suitable for 3D printing. Providing a win-win solution for fishing communities, they take end-of-life fishing gear and transform it into commercially viable products that have the potential for a multitude of uses, whilst ensuring the discarded nets don't get thrown back into the sea. The Cornish Fish Producers Organisation that represents over 160 fishing vessels in Cornwall are on-board, seeing it as a great way of recycling old netting brought in by vessels and putting it to good use.
Timberland - Drive, Recycle, Wear
Timberland has teamed up with manufacturer Omni United to produce a line of tyres intended to be recycled into footwear out-soles once finished on the road. Footwear is one of the biggest users of virgin rubber. Once Timberland tyres have reached the end of their product life, they are shipped to a recycling facility and turned into crumb rubber. This crumb rubber is processed into sheet rubber for the outsoles of Timberland shoes.
RePack
RePack is a reusable packaging service for online retailers helping introduce a circular economy into the e-commerce industry, whilst reducing plastic waste. The concept is simple - your order is packed and shipped in RePack's reusable packaging and after receiving your products, you return the empty RePack by dropping it in any mailbox in the world for free. The returned RePack is cleaned and ready to be used over and over again, reducing waste, CO2 emissions and encouraging more sustainable habits in our take, make, use, lose society. We also have to give a special mention to our local neighbours Flexi-Hex whose patented innovative honeycomb-designed cardboard packaging solutions aim to remove plastic from the packaging industry - do check them out.
SodaStream
Awareness of plastic pollution has already changed our consumer habits, from accepting reusable coffee cups in cafes, to bringing your bag-for-life to shops. However, it is still near impossible to get a fizzy drink without using single-use plastics. Remember SodaStream? Their at-home sparkling water machines let you make fizzy water and add syrups, so you can get your Pepsi fix without using single-use plastics. Once your CO2 cylinder is empty, you simply exchange it for a full one online or at one of many SodaStream retail locations. The empty carbonating cylinders are returned to SodaStream to be cleaned, inspected, and refilled.
For more information on Full Circle or to start your trade-in, click here.