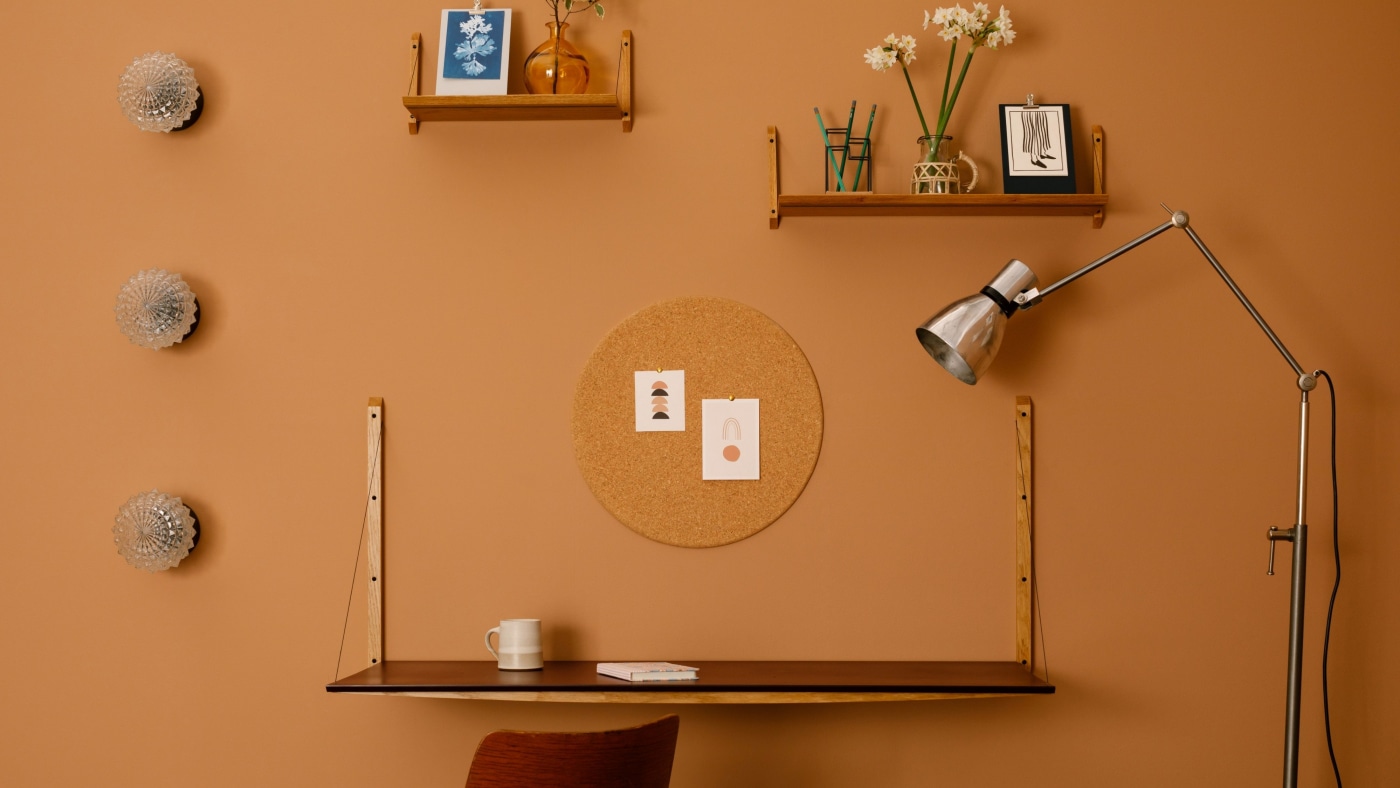 Home working desk and lighting giveaway
Posted by:

Sarah Ashworth
//GIVEAWAY NOW CLOSED//
Celebrating the launch of our Home Working Lighting collection, we've teamed up with handcrafted furniture brand Less is Better for a special desk and vintage lighting giveaway on Instagram.
Launched in June 2020 by award-winning designer Henry Swanzy, Less is Better (as the name suggests) puts sustainability at the core of everything it does, so we couldn't be collaborating with a more like-minded brand. Like our highly-engineered vintage lights and meticulous restoration process, for Henry making products of quality and integrity is the very best starting point. Design it well, and make it to last are principles we both hold dear.
Henry's Fold Desk is a uniquely discreet, beautiful, yet extremely strong fold-down desk, perfect for creating a flexible working space at home. Likewise, our 1950's Eastern Bloc Machinist's Floor Light has been expertly restored by our team and adapted into an easy-to-adjust task light, ideal for illuminating desk spaces or study areas.
Less is Better is also offering skinflint subscribers an exclusive 15% off its entire range available online at www.lessisbetter.co.uk - just enter code SF/LiB15 at checkout (valid until 19/5/21).
For the chance to win a Fold Desk (large, red, oak) and one of our 1950's Eastern Block Machinist's Floor Lights (both pictured) worth £1.5k, simply follow the instructions below on our Instagram post. Giveaway ends midday 12/05/21. By entering the Giveaway below you agree to the T&Cs.
This giveaway is now closed.