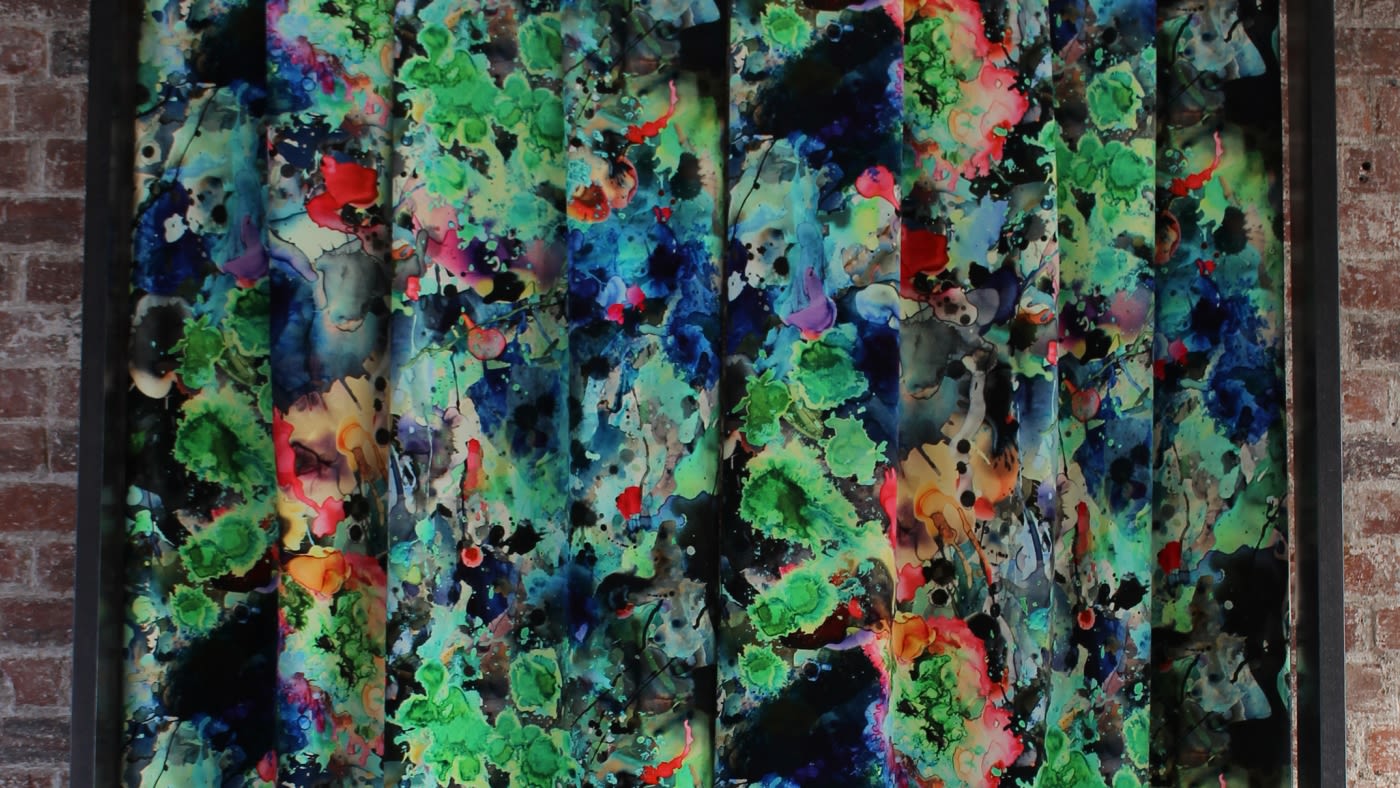 skinflint Meets: Timorous Beasties, pattern design studio
As ardent fans of their vibrant patterns since they launched in 1990, we couldn't resist catching up with Paul Simmons and Alistair McAuley - the duo behind Timorous Beasties - in the latest instalment of skinflint Meets.
skinflint: How did Timorous Beasties come to life?

TB: We both met and studied at Glasgow School of Art 1984-1988. Then from 1988-1990 Paul studied at the RCA in London, and Ali did a post grad in Glasgow. I think we realised early on that we wanted to produce our own fabrics, and we also realised that fairy godmothers didn't exist, so we were going to have to do it ourselves.

What's the story behind the name?

TB: It's from the the first line of the Robert Burns poem 'To a Mouse': "Wee, sleekit, cow'rin, tim'rous beastie". From this poem comes the line, "the best laid schemes of mice and men gang eft aglay", which influenced John Steinbeck's of Mice and Men. It also has obvious Scottish connotations, but speaks to everyone in a global sort of way. All very apt.
You're known for designing bold and fun prints. Where do you find your inspiration?

TB: Anything and everything.
How important is handmade to you?

TB: Very important. 'Handmade' is actually the foundation and root of this company as when we initially began, the only printing process we used was screen printing; it's only over the last few years that we've introduced digital print. Screen printing allows you to achieve a real levels of delicacy and finesse that aren't always achievable with digital processes, and it allows the customer to have something personal, something they know someone has put time and love in to.
You're originally from Glasgow. Do your Scottish roots play in to your design? If so, how?

TB: We do love Glasgow because it is the underdog, it has the faded grandeur of a once very rich Victorian city, it has a self-deprecation that keeps it real, but also allows it to punch above its weight when least expected. It has a rich culture and intellectual past that still affects its present, but it is plagued by its urban failures and political stagnation. It's good and bad in different ways.

You've had some great collaborations in the past. Who would be your dream collaborator?

TB: Maybe Paul McCarthy or the Chapman Brothers would be good? A filmmaker…….that would be great!....anyone?
Talk us through your design process.

TB: Starts with…. idea…. sketch…. research….draw……scan into computer….. put into a repeat….clean artwork…print artwork… expose screens…….sample colouring sample…..fabric sample…..print…..create...photos….produce renderings….pricing…..coding….uploading……. ready to go!
As our product range is wide we use a variety of production techniques – both hi and low tech. Although we are well known for hand-printing we have been using digital print successfully for some time and our designs have been reproduced on lace, woven fabric, vinyl wallcoverings and even engraved on stone.


What are you most proud of in your career so far?

Alistair: All of it. We have grown our business over 25 years, we have great staff, two showrooms, a substantial website and a lovely studio and we get to do what we trained for. All of this has contributed to where we are today, so I am proud of it all.

Paul: Having a large vase of flowers fall on my head in a Michelin-starred restaurant in Basel, Switzerland during a meeting.
What has been your best selling design so far? Why do you think it's been so popular?

TB: Our Toiles are probably what we are most known for and incredibly popular. The Glasgow Toile, like others that Timorous Beasties have produced, is a parody of the original French Toile de Jouey fabrics that were produced in a pre-revolutionary and post-industrial France, in the small town of Jouey just outside of Paris in the 1770's.
The concept [of patterns depicting various scenes] can be applied to any city, event, or country in the world but our starting point was the city that we know best; Glasgow. That said we've easily made the transition onto other cities that we know or like. It has actually turned out to be quite a commercial idea from quite a humble beginning.
Our Toiles have now been used for the Edinburgh Festival brochure, for book illustrations, products and as a way of introducing ourselves to foreign lands. We now have Glasgow, London, Edinburgh and New York Toiles, and they have worked very well.

How would you describe Timorous Beasties in three words?

TB: Create the best.

What do you have coming up for TB?

TB: We have a new carpet range with Brintons launching very soon and lots of other top secret stuff that if we told you about we'd have to kill you.

Finally, which three skinflint lights from the current collection do you like and why?
We like the Vintage Art Deco Ceiling Light due to the balance that's created by the juxtaposition of the different elements.
The Elegant Art Deco chandelier has an interesting, almost industrial take on art deco with its chunky central baluster.
Finally the 1920's Czech ceiling light is great due to its decadent, Gatsby-like style.