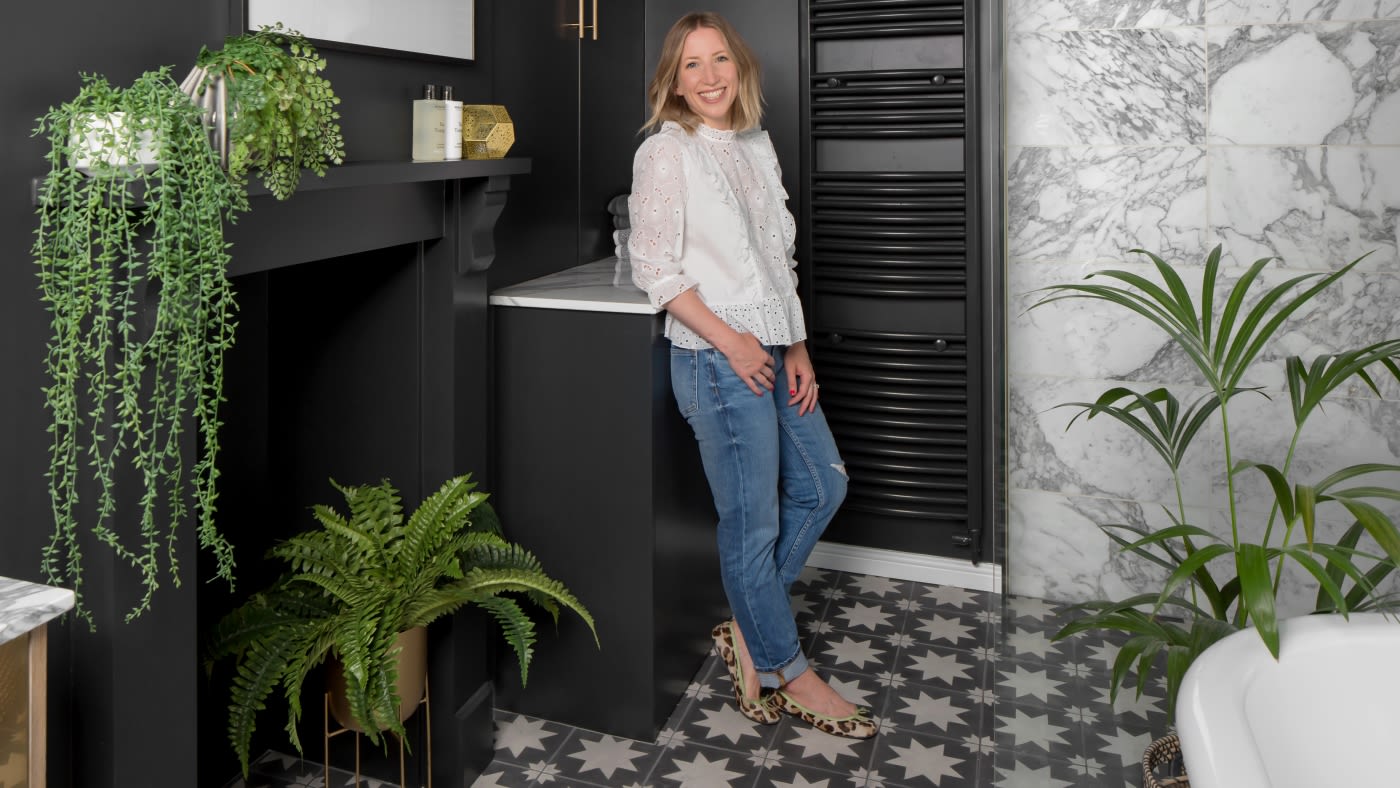 skinflint Meets: Jess Hurrell, interiors blogger
Above credit: Kaisa Fiszer
Journalist turned award-winning interiors blogger Jess Hurrell, a.k.a. Gold is a Neutral, on how to win at home renovation challenges and making an entrance with statement vintage lighting - next in our series of skinflint Meets.
Above credit: Kaisa Fiszer
skinflint: How have your past roles as an interiors editor for the likes of Cosmopolitan contributed to the way you've developed your own home's style?
Jess Hurrell: I think being surrounded by newness all the time has made me really value things that last. Flash-in-the-pan trends come in hard and fast and are everywhere but soon get oversaturated and less desirable. I still love trends (gold and brass being an obvious one) but if something is too popular, I tend to avoid it. That's one of the reasons why I love vintage lighting, because not everyone will have it.
You've done so much to your beautiful house. What's been the biggest renovation challenge for your home to date?
The biggest challenge so far was probably the bathroom. It took a lot longer than we were expecting and wasn't all that straightforward due to us having to re-channel all the pipework.
What's your favourite room in the house so far?
It's currently the bathroom, closely followed by our hallway which has been a total game changer and has pulled the house together.
Credit: Kaisa Fiszer
You've gone for dark walls in your home. What tricks have you used to make sure it doesn't feel too gloomy?
My living room is anything but gloomy during the day because there is a huge window at the front and another at the back. We also have white ceilings and shutters in there, although I am very tempted to paint them out at the moment. The bathroom is all black (including the ceiling) but it works because of the white bath and bright marble and brass cabinet which bounces the light around the room. It feels cosy rather than gloomy.
What are your top tips for decorating a hallway?
I think simple is best when it comes to the hallway. Keep it uncluttered because first impressions are everything. But that doesn't mean boring. Pick a few places where you can make a statement. So, for example, we've gone for an impactful tiled floor, beautiful statement vintage lighting and unexpected pops of pink on the coving which brings a softness to all the dark painted woodwork.
Apart from your vintage Czech pendant light, above, what is your favourite element of your hallway?
Hmmm, that's a tricky call, but I really love our stair runner which is whipped at the edge in pink colour, matched to the coving. The runner really ties everything together and it looks amazing against the dark spindles and stairs.
Why did you select these particular lights and what impact do you think they make to the space?
I had been on the lookout for a globe style pendant but so many of the ones I saw lacked character. The detail on the one I eventually chose is beautiful and I love the fact that it has history.
In your opinion, what should no home be without?
Actually, I need three. Colour. I love colour and its power to uplift us, or soothe. There's no way I could live in a white box. But beyond that, the one thing I couldn't do without is statement lighting. Great lights can make or break a room and I often choose mine early on and plan the rest of the room around them and make sure I budget enough because it's one area where it's worth spending a bit more to elevate the whole room. And finally, art. My house would be empty if I didn't have art on the walls. It sounds pretentious but it doesn't have to be flashy or expensive (although I do think it's worth saving and buying at least one special piece) but art says something about who you are as a person and your own personal style, and that's so important in making a house, a home.