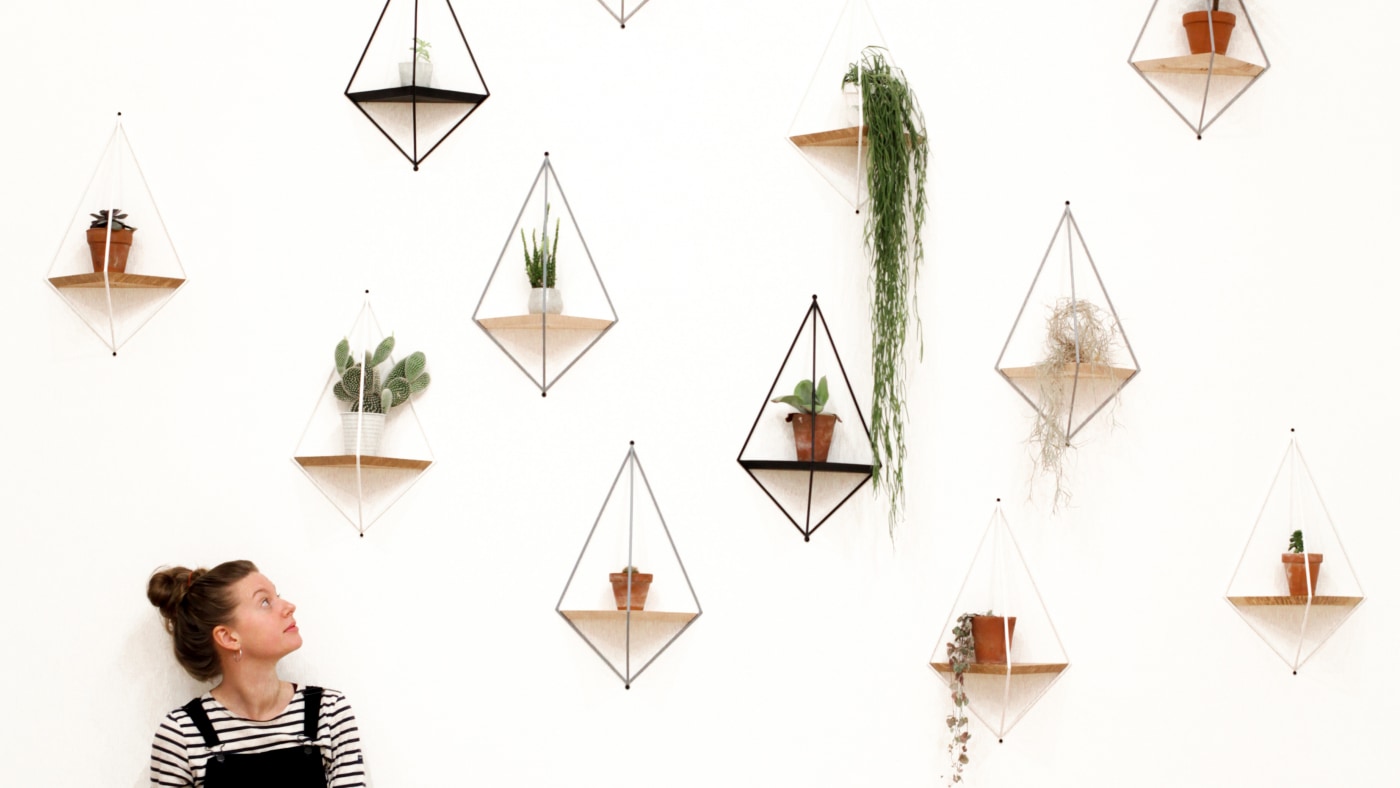 skinflint meets: Heather Scott, designer
Designs worth passing down and striking the work-life balance, with wood and metalwork designer Heather Scott - in our next instalment of skinflint meets:
skinflint: You were involved building the glass house at Potager Garden on the Helford in Cornwall. How did you get involved in the project and what it was like to create such a beautiful functional space?
Heather Scott: After a year of studying Contemporary Craft at Falmouth University it wasn't for me, but I knew I wanted to stay in Cornwall and continue to make things. I was volunteering at Potager when owners Mark and Saffa decided to demolish and rebuild the existing glasshouse cafe. It was a mammoth project that was going to take couple of years; I had time on my hands and they couldn't turn down a pair of them. The timing was spot on. I worked alongside Mark who passed down his incredible knowledge of carpentry and construction. This informal apprenticeship and exchange of skills for time suited me much better. From laying the floors to making the doors, cladding the walls and framing the menu boards. Once the cafe opened and I saw things being used and enjoyed, that was it, it sparked something. That continues to be the most important thing for me, that my work is used in an everyday way.
How do you find and plan your work-life balance? You seem to take very sensible creative sabbaticals. How do you know when it's time to go, and is it hard in a culture of constant productivity to give yourself permission to do this?
Cornish winters aren't much fun. It's difficult to dig out the motivation, put on a pair of snow boots and spend the damps days in an old granite workshop trying to keep a fire going. So I've tried to start making better use of the time where work slows down. I'm a one-woman show trying to keep a small business going, so it's difficult to take time off but the joy of being self-employed is that I can choose to work where I want. I've taken trips like my recent two month trip to the Netherlands to feed some seeds of inspiration and remember that amazing things are going on across the Cornish border. That said, I definitely feel the pressure to continue working and there's a never-ending list of things to do away from the workshop, whether it's designing new work, updating my website or making sense of my accounts, it's endless. I am far from nailing the work-life balance thing!
Where do you draw your inspiration from?
The community of makers and doers in Cornwall is the thing that keeps me going. They're a constant source of inspiration and support. Maybe it's in my genes as my mum's family are from the Netherlands, but from a design perspective but there's definitely something special about Dutch design that gets me. Everything from the De Stijl architecture to the layout of the city streets, real importance is given to function combined with bold lines, simplicity and an element of playfulness.
What are your favourite materials to work with?
I work mainly with wood and metal and I'm not sure I could pick a favourite! They both have very different properties and I combine them to play on their strengths. I use the reliable structural elements of steel with the tactile, softer qualities of timber.
Which designers inspire you?
Since I was at school I've been inspired by dutch designers from the De Stijl movement like the typography of Piet Zwart and furniture and architecture of Gerrit Rietveld. It's influenced a lot, including work from the Bauhaus, and remains timeless.
More recently I've been inspired by the Assemble design collective who, from a background of architecture, design and art, are doing some powerful social projects. I recently visited a project in the Hague where they were creating furniture for the old American embassy building so the spaces could be used as a safe space for minority groups who don't usually have access to buildings like these. These groups will include refugees which felt so poignant in this space that used to be an embassy.
It's inspired me to try and find ways to get more women involved in carpentry and metalwork, something that feels pretty important on a social level. I'd like to be part of creating more space for women in this industry.
Your work is designed and created to last but how do you see it fitting into a sustainable future? Have you ever thought about or been asked to repair one of your own pieces?
Sustainability to me is about buying less and buying to last. I want my work to be passed down through generations so I use quality, durable materials to ensure their long lifetime. I recently refurbished some chopping boards that I made for a sushi restaurant in London a few years ago. They were used and abused daily and needed refreshing, but because I made them from solid oak it only took sanding and oiling to get them back in use. I think there is a slowly growing culture of repairing and mending which is amazing.
Tell us about your collaborations...
Collaborations take me away from my normal solo working mission and two brains together always come up with the best ideas. I've worked a lot with Victoria Harrison who owns plant studio TORO in Falmouth. I designed my TORO range to work with her plant business and we've collaborated on creating indoor plant installations for interior projects. Artist Amy Isles Freeman hand paints objects and clothing and her work is a beautiful expression of love and femininity. She painted some of my shelves and totally brought them to life. It's a lot of fun to work with people with completely different backgrounds and skill sets, the most unique things come out of it.

Do you have a favourite piece?

My plant hangers. As a designer, there is a good feeling when you know a piece is fully resolved. This is one of them - simple geometry, simple lines and a clever little moment where she shelf sits in the angle of the frame. I love the combination of materials and versatility in the use, there's a lot to play with there.
What's next for Heather Scott?

My dream project! I'm building a small A-frame cabin that I've been designing in my head for years and have now been commissioned to make. I'm not going to tell you more than that, you'll have to wait and see!
Finally can you tell us which are your three favourite skinflint lights and why you have chosen them?

British Industrial LED lights by Revo - They remind me of lights you'd have over a pool table and I've spent good times round a pool table with friends. And that racing green with the gold cable. Divine.
Eastern Bloc LED lighting - Mid century northern European design? Yes please. Right up my street.
Magnifying Work Light by EDL - This light seems to have a character of its own, and a really good switch!