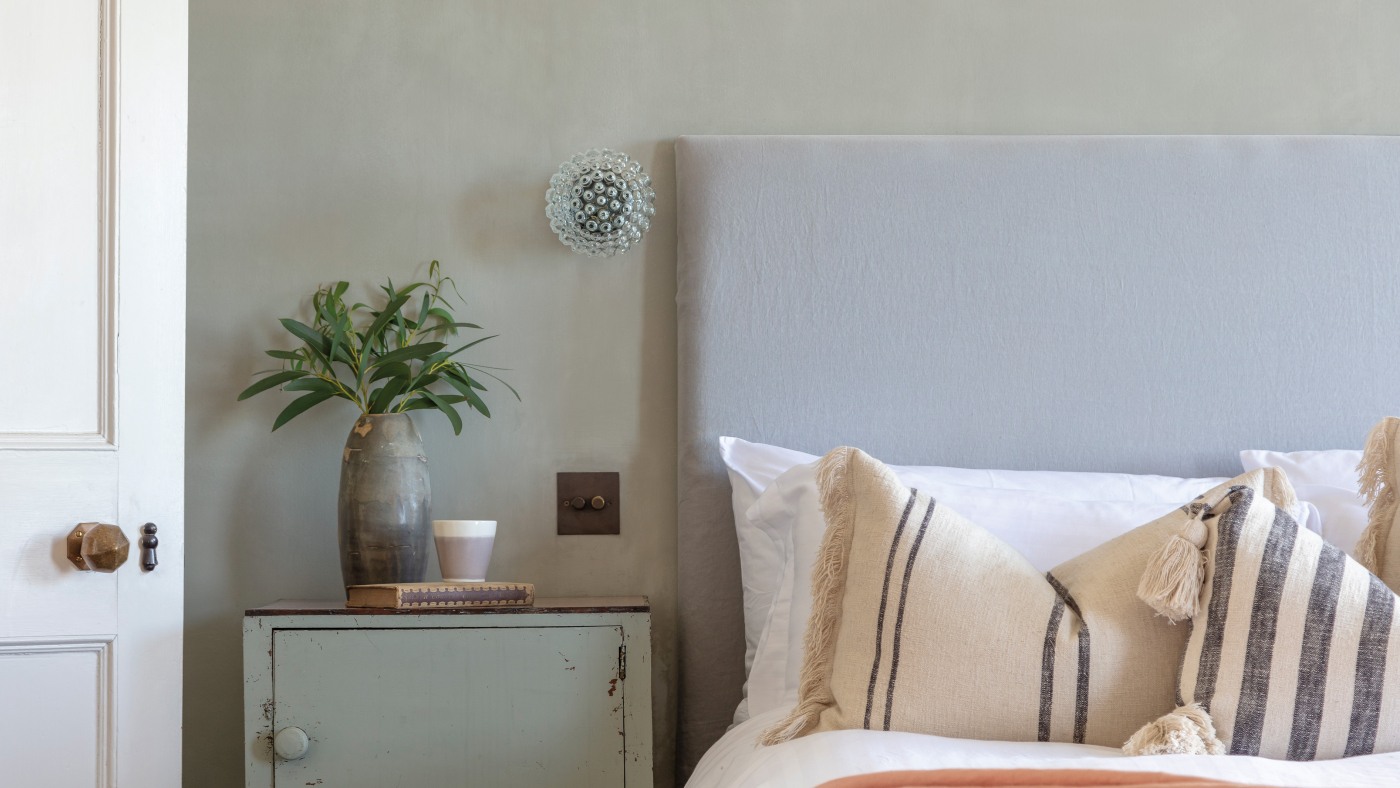 In conversation with Nick & Stefan at Dodds & Shute
The Retreat: A Dodds & Shute x skinflint partnership
We're super excited to announce that we're teaming up with Dodds & Shute, the design led procurement team dedicated to sourcing the most sustainable furniture and lighting from around the world. Launching next week, The Retreat Collection features skinflint vintage lights that make the perfect addition to hotel bedrooms, restaurants, lounges and lobbies. Ahead of the launch, we catch up with Nick and Stefan, the duo striving to bring sustainability to the forefront of the industry.
Tell us a bit about Dodds & Shute! What led you to starting out?
Dodds & Shute were born from a desire to create positive change in the procurement sector. Design is integral to what we do and our passion for interior design and furniture is what drives us and inspires us to deliver beautiful projects.
And what's the mission?
Our goal is to make the design sector beautiful both inside and out. We want to set an example for how a procurement company can operate and to show everyone that they can be purchased from responsible sources, regardless of budget. We want sustainability and social responsibility to be at the forefront of any project and we truly believe we can change our industry for the better and celebrate the companies that are doing things the right way.
How did sustainability become the main focus of the business?
As individuals, Stefan and I have always been keenly aware of limiting our impact on the world through various sustainable measures and it was back in 2017 when we took the same approach to our business. Since 2017 we have compensated for the emissions of every product we supply, by financing conservation projects in the Amazon rainforest. We report the positive impact that our clients achieve for local communities and ecosystems as a result. Then in 2018, we launched a comprehensive audit of our suppliers, and have now gathered detailed information on nearly 175 companies on their sustainability performance. Our aim is to source the most sustainable products, and help our clients make selections aligned with their values. We achieve this through truly understanding how products are made, from what and by whom.
And how did you find the B Corp Certification process?
It was a lot of work but certainly worth it as it now ranks as one of our proudest moments as a company. To become a B Corp, companies must show that they meet high standards of social and environmental performance, accountability, and transparency, so to be recognised by this institution and be part of the community really made it feel like a reward for all our hard work.
Tell us more about the partnership, and why it's a perfect fit for our two brands…
After the result of our latest sustainability report (soon to be published) we highlighted that the greatest impact that we need to address is the fact that too much of what we purchase and supply is new furniture and lighting. With many companies currently setting ambitious carbon targets, restoring, repairing and re-using can play a significant role in reducing carbon footprints. We have been saying for years to our manufacturers that they need to offer buy back schemes and sell more of their own restored second hand products but quite often it falls on deaf ears in an industry that is slow to change. This is precisely why we are so excited about skinflint, your responsible approach encapsulates everything that we feel needs to be addressed in our industry and you have been doing this for years. We can't wait to play a part in this journey and for us it's a huge opportunity to learn and adopt your positive methods!
Our first joint collection is curated for hotels. How do you envisage it working for your clients?
A lot of the hotels we have been working on recently have a 60-70's nostalgia and eclectic aesthetic, and what is more perfect to complement this environment than original lighting that has been lovingly sourced and restored from these very eras. However, I don't envisage this collection only being suitable for hotels, we are finding more and more that the look and feel of our hospitality work is being recreated in workplace environments where employers are realising that to attract staff back into the office, it needs to look and feel a lot more like home or a destination hotel.
The Retreat Collection launches on the 7th of September. Sign up to our newsletter for updates!