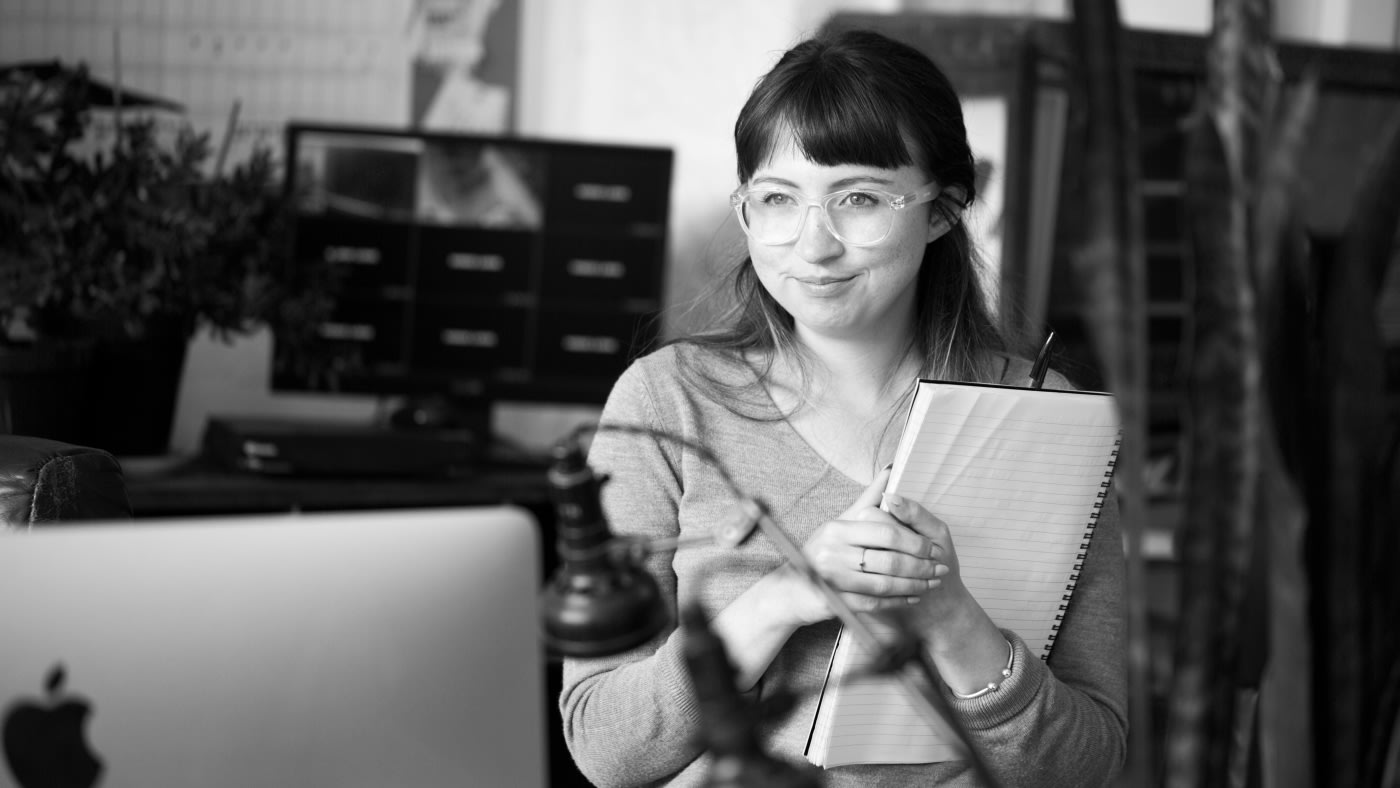 We're Hiring: Marketing Assistant
Job title: Marketing Assistant
Reporting to: Marketing Coordinator
Salary: £22k dependent on skills
Hours: Full Time
Location: The Warehouse, Commercial Road, Penryn, Cornwall, TR10 8AE
Deadline: Friday 19th August 2022
Overview
As we continue our planned period of expansion, an exciting new position of Marketing Assistant has become available within our growing marketing team.

As part of your induction, you'll undertake an extensive journey of learning through all areas of the business to fully understand the niche position of the company, the diverse range of lighting products we retail, and the team we work with.

You'll be a clear and confident communicator with excellent written, verbal and project management skills. You'll be self-motivated, organised, ordered, with the ability to work under your own initiative, as well as collaborating with a small team, so interpersonal skills are essential. Most importantly, you'll be an enthusiastic learner, retaining the confidence and desire to develop your own learning, as well as the wider ethos of the business.

As Marketing Assistant, you will have experience in a customer service environment and a background in marketing, or another creative discipline. This may be through a degree, or in a previous role. Helping to launch and tell the story of our unique vintage lights, your role will see you involved in all aspects of marketing, from content research and creation, through to building email marketing campaigns and talking to journalists. You'll be collaborating with the wider marketing team and business to help build the skinflint brand.
We pride ourselves on our high level of customer service and the exclusive nature of the items we retail, and the successful candidate will reflect all of these qualities.

This full-time role is based in our wharfside warehouse studio overlooking the estuary near Falmouth. It is an exciting opportunity to develop your skillset and work alongside an ambitious, passionate team focused on sustainable business and doing things differently.
About us
At skinflint we've combined a passion for classic design with a commitment to sustainability to become Europe's leading vintage lighting retailer. All of the lights we salvage are exclusively high-quality originals, and each unique piece has a story to tell…

Respecting and preserving the heritage of each light we reclaim, we sensitively restore without compromising character, and expertly refurbish to the highest modern-day standards. We also offer a lifetime guarantee and repairs, and a product buy-back scheme. Our aim? To keep lights out of landfill and in use forever. And more widely, to promote a sustainable circular approach to design and consumption.

This ethos threads through everything we do – from our people, to our products and supply chain - that's how we became a Certified B Corp in December 20201. Being a B Corp means we're legally required to consider our social and environmental impact and we're held accountable for our actions. We look to initiatives that support a triple bottom line approach to sustainable business, and in doing so balance purpose with profit. We firmly believe that all individuals and businesses, large and small, can make a difference in protecting our planet.

We work with renowned innovative brands, interior designers and architects on high-profile projects across the globe. But we get equally as excited seeing our lights in people's homes and collaborating with independent, like-minded, forward-thinking start-ups on our doorstep.
Responsibilities & duties:
Assist the Marketing Manager and Marketing Coordinator in delivering the company's marketing plan and its associated campaigns on time according to the marketing calendar.
Be responsible for editing and issuing imagery in accordance with the requirements of each individual marketing channel and client, plus undertake any additional image editing for external or internal use.
Help deliver the company's digital marketing strategy on time and on brand according to the wider marketing plan and calendar, liaising with the wider marketing team.
Under guidance from the Marketing Coordinator, support the social media strategy including sourcing images, editing, creating, and publishing posts, engaging with the online community, and ensuring comments, DMs and enquiries are responded to in a timely manner.
Research newly salvaged items using the company's internal archive of original manufacturers' catalogues and other online sources, helping to tell the product story i.e. copy, imagery, their history, salvage location etc.
Research and create engaging content that is on brand and in our tone of voice for various marketing channels, including the company website (i.e. product pages, blog, projects, collections and landing pages), email marketing, social media, printed marketing collateral, plus any other external marketing or events.
Upload and maintain content uploaded to the server and various digital marketing channels including our own website i.e. product pages, and external marketing sites.
Work with the Marketing and Sales teams to help proofread any internal and external copy as and when requested, ensuring high-quality, accurate content is produced at all times.
Work with the marketing team to assist with the PR strategy, editing and issuing relevant product information and imagery according to press requirements. Assist with the creation and distribution of press releases.
Be responsible for the regular uploading of any new relevant contacts to the company's database and CRM systems.
Help create and build engaging fortnightly scheduled e-shots and e-newsletters in Campaign Monitor informing clients about new product/collection releases.
Working alongside the Marketing Coordinator and Operations Manager, produce product descriptions for the website highlighting USPs and the salvage/restoration story, as per the product release schedule and SEO requirements.
Be responsible for handling and processing any daily marketing enquiries via phone and email in a professional and friendly manner, liaising with the Marketing team to review anything requiring further clarification.
Contact and engage with new and existing key clients as part of an overall company-wide strategy in client liaison and engagement, following up projects, seeking client feedback and obtaining testimonials for marketing research and use on the website.
Travel to meetings and occasionally work unsociable hours including weekends and evenings when necessary. For example, trade events and key client/agency meetings.
As working as part of a small and dynamic team would be happy to take on other responsibilities as and when necessary.
What you offer:
Essential:
Two years of marketing experience in a previous marketing role, particularly in digital marketing/social media
Experience in and confident with Adobe Creative Suite programmes such as Photoshop, InDesign and Illustrator
A creative background, with skills including writing, photography and filmmaking
Previous sales and/or customer service experience
Excellent written and spoken English - BA Hons Degree, and English/Maths GCSE at grade C or above
A clear and confident communicator
A team player
A clear and confident communicator with a friendly and professional telephone/email manner
Good organisational skills and ability to juggle multiple projects/tasks
A bringer of ideas!
Desirable:
Experience in website content management systems (CMS) and email marketing platforms
Previous experience with a design brand
Foreign language 


What we offer:
We're a Certified B Corp, which means we always consider our impact on our communities, and our people. We offer a wide range of employee benefits, including:
Social events, including up to six team days every year.
Career development, including training and learning opportunities, to support personal development.
A generous holiday allowance, with 28 days (pro-rata), plus +2 days (pro-rata) due to company closure at Christmas.
LongService +1 day, for every year of service, up to 10 extra days holiday per annum (pro-rata)
Birthday holiday day redeemed in the week of your birthday (Monday-Sunday)
Sustainable travel, including a cycle-to-work scheme, and two journey days.
Volunteering days, to encourage our team to be involved with the local communities, and give back.
A range of health and wellness initiatives, including free eye tests, and an employee assistance programme (EAP).
Rewards, including an employee pension with ethical investment options, employee discount, and Christmas gifts, selected to support the B Corp community.
At skinflint, our people are valued, respected, heard and encouraged to be their unique selves. We know that our people define our success and that a good idea can come from anywhere. That's why we create and maintain diversity, equity and inclusion in the workplace. We are proud to be an equal opportunity workplace and are committed to equal employment opportunities. We will continue to build an inclusive team from a variety of backgrounds, skills and views through a non discriminatory application, interview and hiring process. If you have questions, or needs that require accommodation, please do get in touch with us.
How to apply: Please forward a CV and covering letter to [email protected] or apply via Unlocking Potential. Interviews will be held at our wharfside warehouse studio near Falmouth.