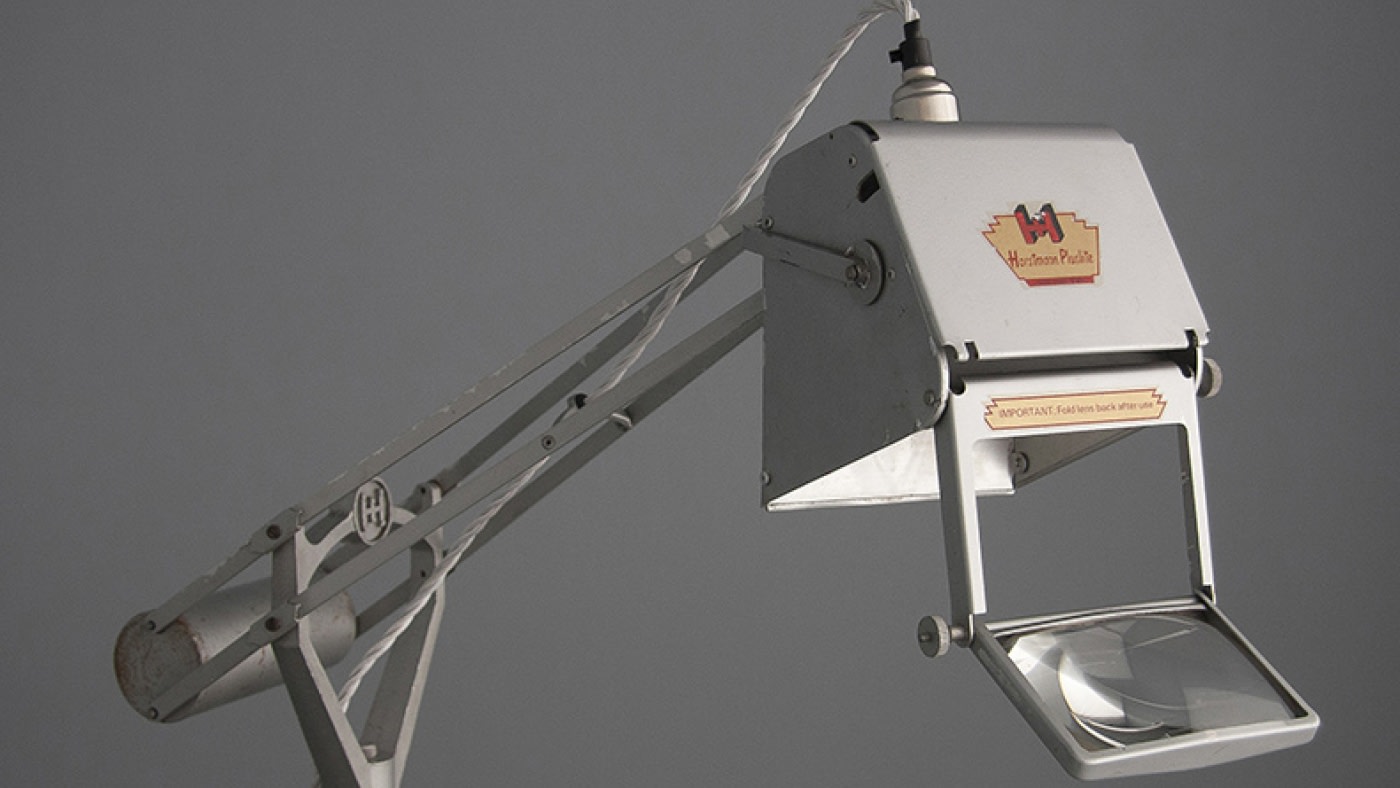 Rare Map Reading Lights by Horstmann
'The Horstmann Pluslite' is a vintage English desk lamp, originally designed for map reading and produced Circa 1940.
These lovely examples with their disticntive 'roller' style counterbalance, come with their original paint finish cleverly preserved and two still with their original magnifying lenses. Lights such as these would have illuminated the map room desks of WW2 and beyond.