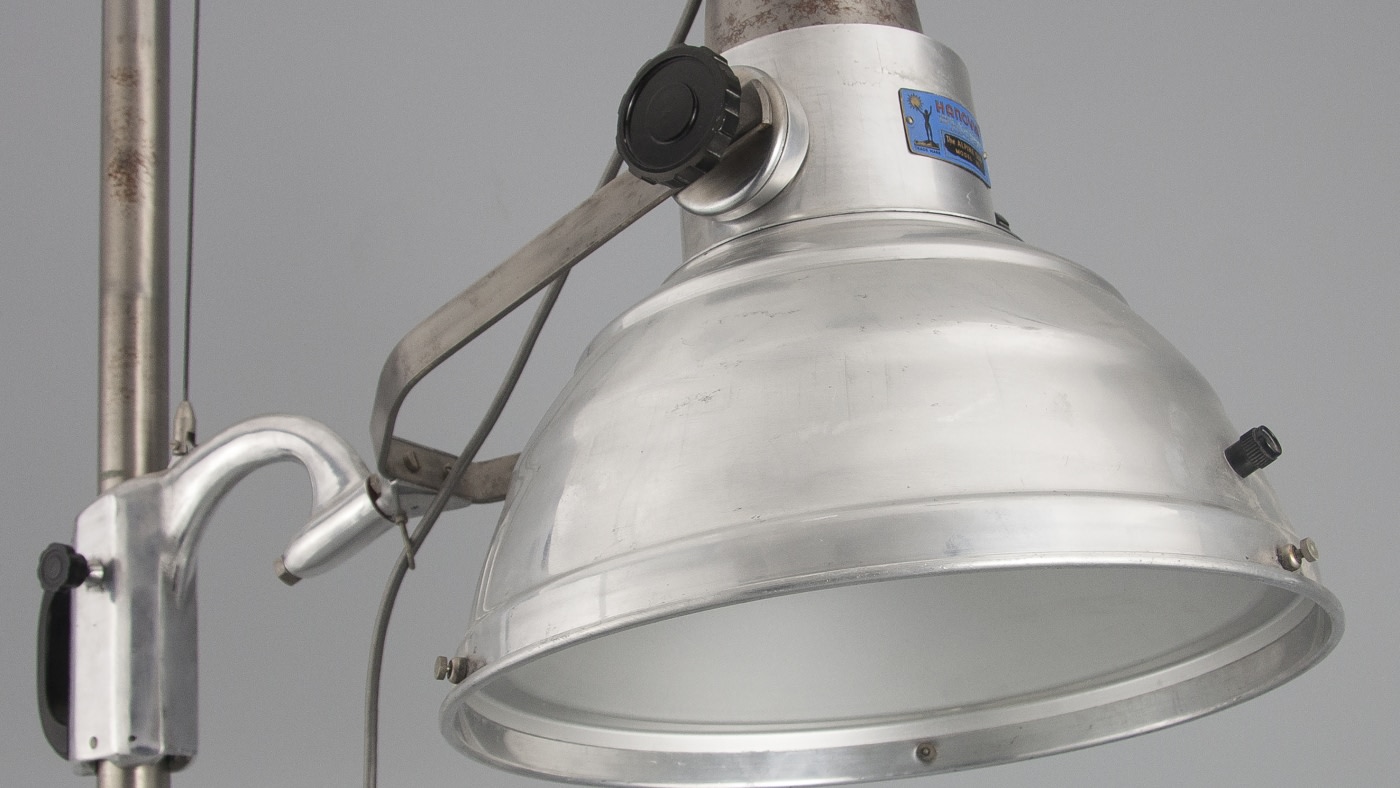 New reclaimed floor lights from skinflint
We have just added two new showstopping floor lights to our collection. These highly sought after pieces sell out very fast and they are certainly labours of love, each one taking many hours of careful refurbishment.
The first is a refurbished medical lamp by Hanovia. Manufactured in the 1950's this was originally used as a solar therapy light, of course all of the original workings have been replaced with modern up to date technology by the skinflint team and the light won't give you sunburn now, but it still has a wonderful history and is a feature for any room. You can read more about solar therapy lights here:
Our second light is a real rarity- in fact it's the only one we have ever had. A 1950's dentists lamp from the Czech republic. A real one of a kind piece, again fully modernised and refurbished to make it a stunning feature floor light. It's practical too, with adjustable height, rotational head and the ability to change the light level by opening and closing the 'ball' of the shade.