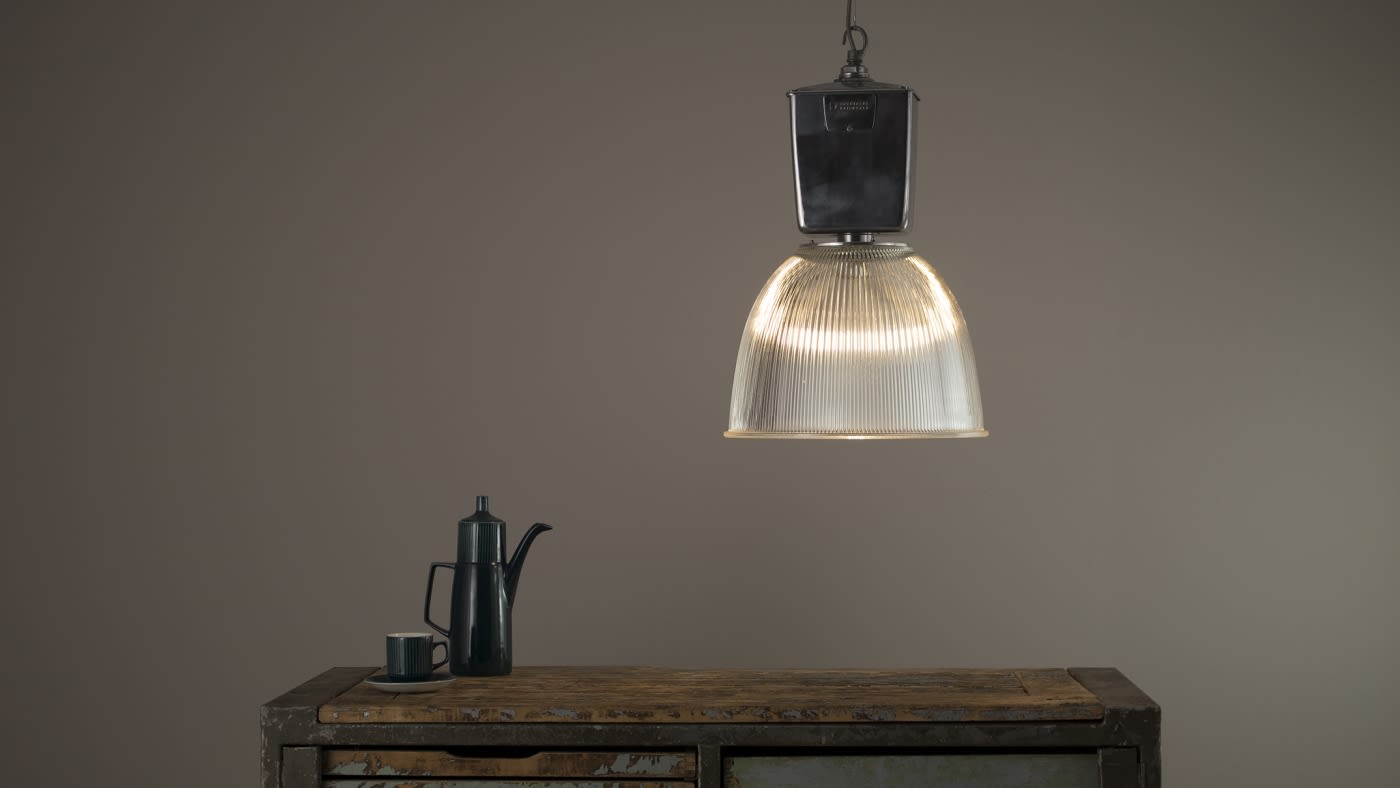 Latest releases: British heritage lighting
Antique GECoRAY wall light by GEC - Salvaged from a church in Surrey, these 1920s copper and mirrored glass wall lights make for a stunning feature in a domestic or commercial space.
Salvaged Hungarian railway signal lights - Refined details on these fittings include the originally sprung anti-vibration rings, which dampened any movement from the passing trains.
Retro Czechoslovakian pendants (V2) - Stylish retro cross-cut diamond glass pendants salvaged from former Czechoslovakia with a new spun brass gallery.
Vintage Strand projector floor light - A feature floor-standing lamp with a salvaged 'Strand Electric Patt 23' British theatre light, which would have once been used to illuminated theatres such as the Royal Festival Hall.
XL Chemistry building lights by Holophane - Industrial pendant lights salvaged from The School of Chemistry within the University of Birmingham, originally made by British manufacturer 'Holophane'.
Vintage Beniflux pendant lights - An industrial low profile vitreous enamel shade salvaged from a warehouse in the Northwest of England.