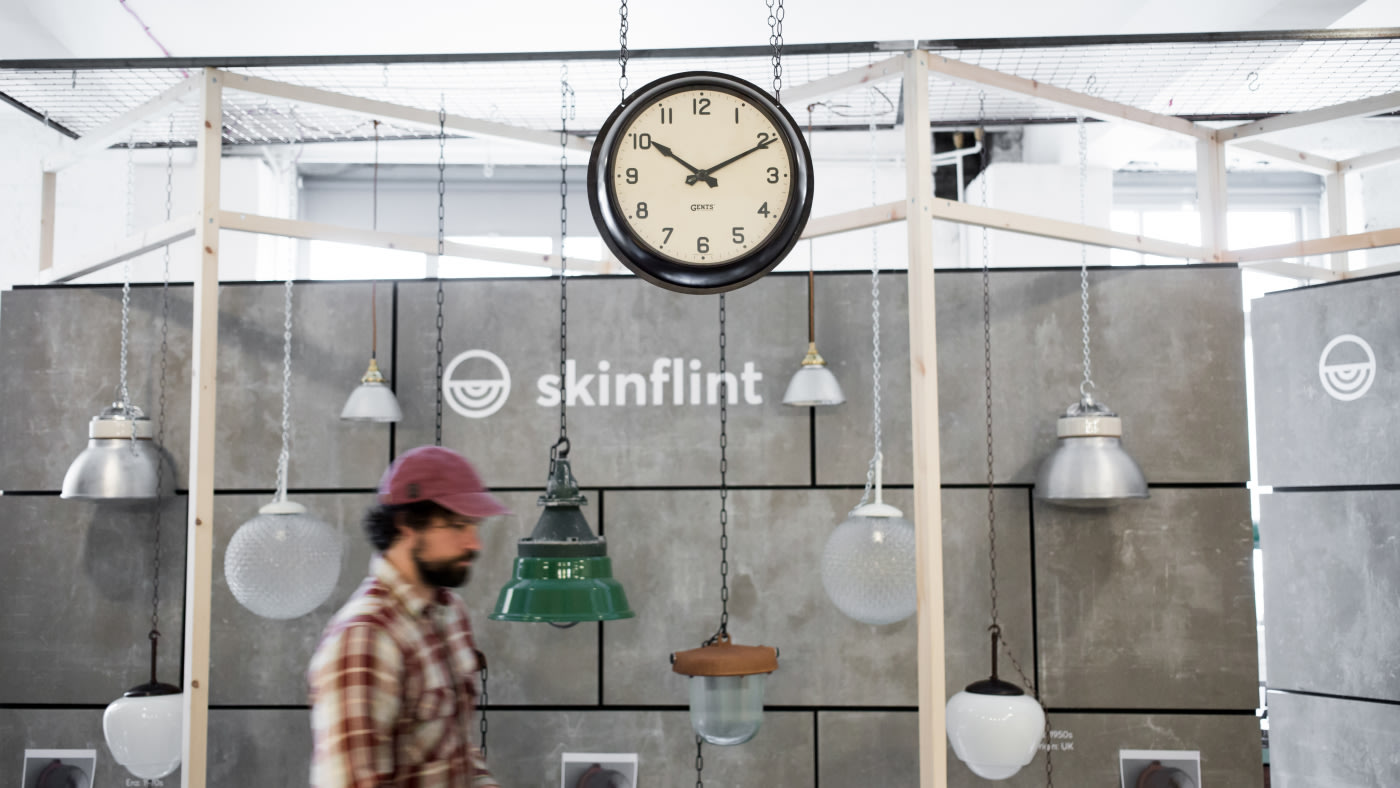 FAQs about our operations during Covid-19
Further to our co-founders' response to Covid-19 and our contributions to the 'For The Love of Scrubs' project, we have received an overwhelming amount of support from our customers and like-minded businesses which we cannot thank you enough for. Following government guidelines and putting strict measures in place to keep our workshops virus-free, skinflint remains fully operational and optimistic for the future. During these uncertain times, it is natural that we have received many queries in regards to our operations, delivery times and how we are ensuring our team and customers remain safe. To reassure our customers, we have compiled a list of our most frequently asked questions in regards to Covid-19 in one clear and accessible place below. Please do contact us if you have any further questions or need anything clarifying as we are still here and on hand to help!
Have your operating hours changed at all?
We are still operating at our usual hours of 9am-5pm Monday to Friday (GMT). Jasmine and Chris are currently on hand to answer any calls, reply to any emails and process any orders whilst the others in our team are working at home or safely within the workshop.

Are you still accepting online orders?
Yes! We are still operating as usual and are accepting online orders. You can also still place an order by phone on 01326 565 227, by email at [email protected] or by using our contact form.

Are you still able to offer global delivery?
Absolutely, we are still shipping orders all over the world. If you would like a quote for global shipping costs please do get in touch with your address and desired product.

I have placed an order - when can I expect delivery?
Our dispatch team is continuing to offer Free Mainland UK Next Day standard Delivery & 2-5 Day Global Delivery. One of our studio team members will be in touch to discuss your delivery options.

I have ordered a light however my project is now delayed, would you be able to hold onto my light until a later date?
We can of course hold onto your order and keep it safe in our warehouse until it is convenient for you to accept delivery.

Is it still possible to order one of your wired lights?
You most certainly can. The team in our workshop are still fully operational and are still wiring lights. Do get in touch with your specifications and we can advise on a lead time for your desired wired light.

What about modifications on orders?
If one of our vintage lights has caught your eye but you would like it modified, please do get in touch as we are still able to accommodate certain modifications.

Has your returns policy been affected at all?
If your light arrives and it's just not quite right for you, you have 14 days to tell us if you'd like to return it. We understand that with the current situation it may be difficult to return the light to us straight away so once you have informed us of the return, one of our team members will be in touch to discuss your options.

As you are fully operational and accepting orders, are your employees adhering to the social distancing rules?
Nothing means more to us than the safety and well being of our employees. Following government guidelines, our studio-based team are now working remotely from home. Our minimal and isolated operational-team are working from the warehouse and are following the strict guidelines of hand and workspace hygiene whilst always maintaining a two metre distance for any coworker.

When I receive my order and open it, do I need to take any precautions in regards to Covid-19?
Our lights are currently being kept in an isolated environment which is disinfected and cleaned on a twice-daily basis. Prior to dispatch, the light is only handled with gloved hands and is disinfected prior to being packed by our dispatch team who are adhering to strict hygiene and distancing rules.
Haven't found an answer to your query? Please do get in touch with one of our studio team members and they will assist in any way possible.