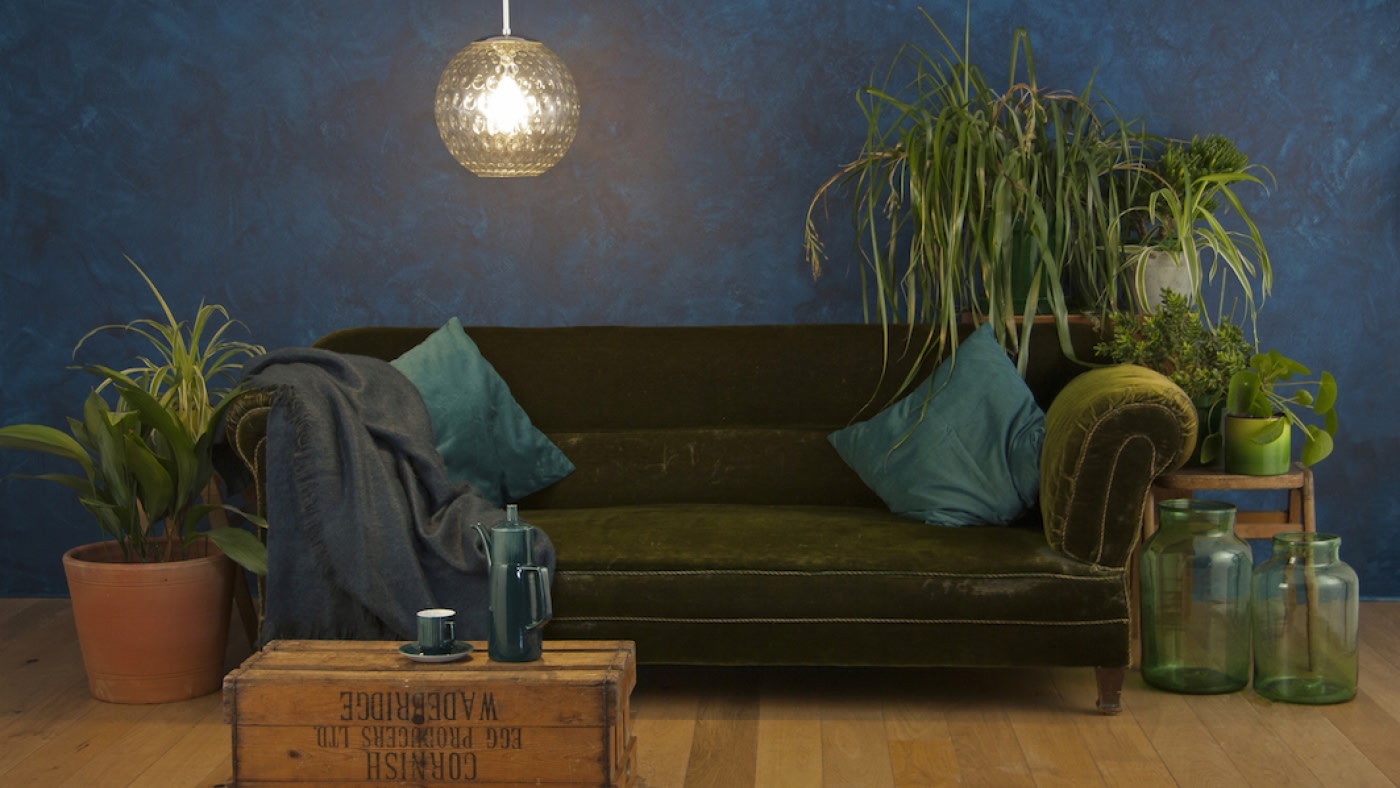 1960's Retro ceiling lights salvaged from a Midlands Civic Centre
These open-bottom moulded glass globes were salvaged from a civic centre in the Midlands. Smooth on the exterior, and dimpled on the inside- the texture throws a gently dappled pattern across the ceiling and walls when illuminated.
Due to the wear and tear on the lights in their original spaces we were only able to salvage their glass; so, to bring the them back into use, we've completed them with brand new, locally-made spun aluminium monk's caps and stems. Designed especially for these fixtures their new additions complement their retro, 1960s look.