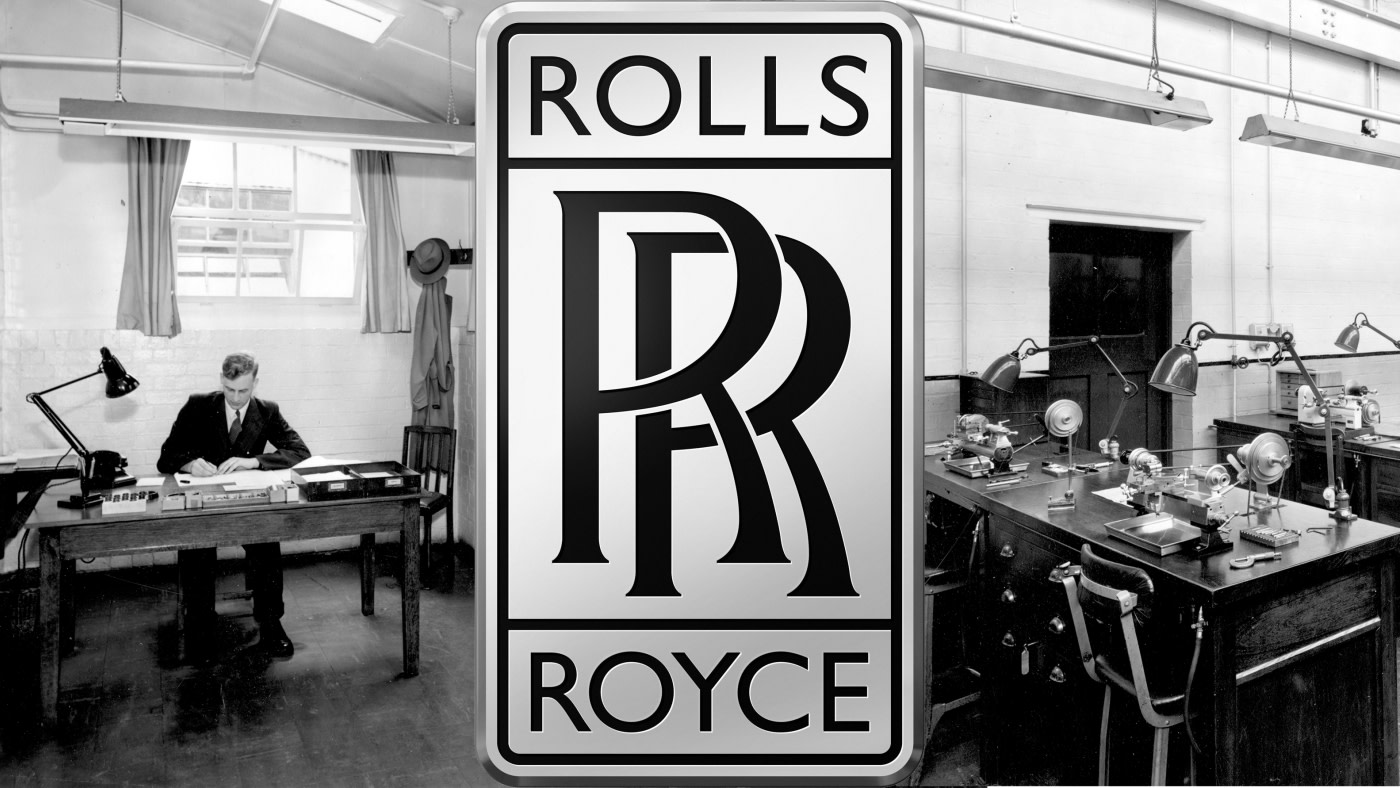 Inspiring greatness: Lighting up Rolls-Royce
Photography credit: Tony Griffiths
For more than a decade our quest to salvage and restore original vintage lighting has taken us to intriguing, and often iconic, locations across the globe. Occasionally we come across stand-out pieces that reveal surprising hidden stories surrounding their origin and use, and with it the heritage and culture of that particular period.
Researching and digging deeper into the vintage lights that we salvage is all part of our laborious restoration process here at skinflint. So for our Factory Lights collection, we were excited to unearth these striking photographs from the 1940-50s, taken at one of our all-time favourite salvage locations - the once iconic and, sadly, now mothballed factory in Derby, UK. The images clearly show our vintage Linear industrial pendant lights by Thorlux and a variety of machinist lights in original situ.
Above: Taken in 1952, a run of Thorlux 'fluorescent' linear pendants suspended from the ceiling and various machinist lights on the workbenches below illuminate Rolls-Royce's Experimental Instrument Department in Derby.
Taken in Rolls-Royce's Experimental Instrument Department, the Derby factory was built in 1908, initially to produce the Silver Ghost car, but during the hostilities of WWII the plant cemented its legacy manufacturing the iconic Merlin engine which powered the Hurricane, the Lancaster Bomber, and the Spitfire fighter aircraft.
The industrial lights seen here, alongside many others in our Factory Light collection, were manufactured in the hey-day of the baby boom era - the post-WWII to 1960s period when Britain was taking advantage of economic growth and employment opportunities, as well as enjoying the benefits of mass-produced goods and quality electrification of work and domestic spaces. Renowned British company Thorlux was one of the lighting companies at the forefront of this progressive industrialisation, lighting factories, workshops, mills and farm buildings across the country.
Above: A photograph from Rolls-Royce worker Les Simms. Another view of the Rolls-Royce Experimental Instrument Department workshop with a long row of Thorlux 'fluorescent' linear pendants illuminating the factory workers and engineers below.
The photographs have been kindly lent to us by machine and lathe enthusiast Tony Griffith who was fortunate to glean more information about the images from two of the department's workers at the time, Gordon James Hudson and Les Simms.
Whilst Rolls-Royce often manufactured their own, large, special-purpose machine tools, and made modifications and adaptations to those from other makers, machines and tools produced were never made for sale. One of these tools seen here are precision lathes, built for exclusive use within the factory.
Above: Another view of the precision grinding section.
"A total of six lathes were specially built by Rolls-Royce in the late 1940s to replace clock and watchmakers' lathes which weren't sufficiently accurate for critical operations after prolonged or hard use on hard raw materials," says Tony.
Pictured above is one of the functional office spaces used by the Experimental Instrument Department. Again the Thorlux pendant light can be seen above the desk of one of the team's talented engineers, Mr. Gordon James Hudson.
Tony writes: "On a shelf to the right can be seen a small canon, which was used to conduct early tests of compressor blades. At the time, Rolls-Roye were developing jet engines that used centrifugal instead of axial compressors but concerns were raised about the effect a detached blade might have. Fearing that such a loss could cause the whole assembly to fail, it was decided to conduct some destructive testing."
"Mr. Hudson was asked to make a suitable cannon to fire an assortment of 2BA nuts and bolts into a compressor disc blade running at 29,000 r.p.m. Far from causing the blades to detach, the bolts simply embedded themselves in the disc material - and development proceeded. Of course, it would have been possible to make just a simple "test-rig" gun but, this being Rolls Royce, a proper job was done that both worked while also being aesthetically pleasing."
Above: Dated 16 April 1943, a young Gordon Hudson works at a bench in the foreground. A watchmaker's lathe can be seen in the middle of the photograph is a pre-war Lorch. Again the workers are illuminated with the help of machinist task lights.
Explore our Factory Lighting collection.