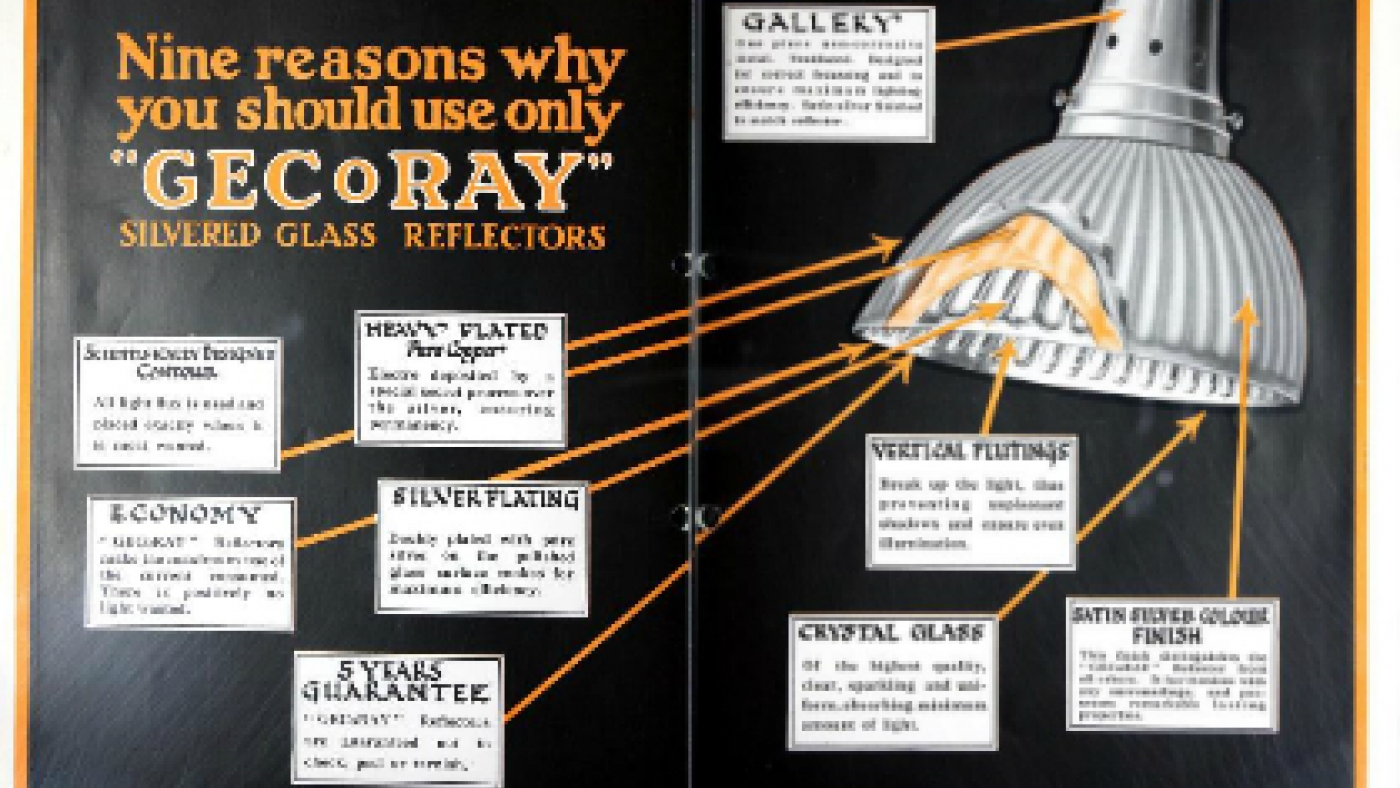 We recently stumbled on this lighting catalogue for our GECoRAY silver backed reeded glass wall and ceiling lights.
It's fascinating to see the lights in their orignal context with graphics and illustrations explaining in detail the technology behind the light.
The lights were designed to focus illumination towards a product in a similar way a halogen spot may be used in today's retail environment.
Today we love finding and restoring rarities such as these, not only are they and elegant piece of our lighting history but they are beautiful objects in their own right still fulfilling their purpose nearly a century after manufacture.

You can take a peek at our current GECoRay range here>>