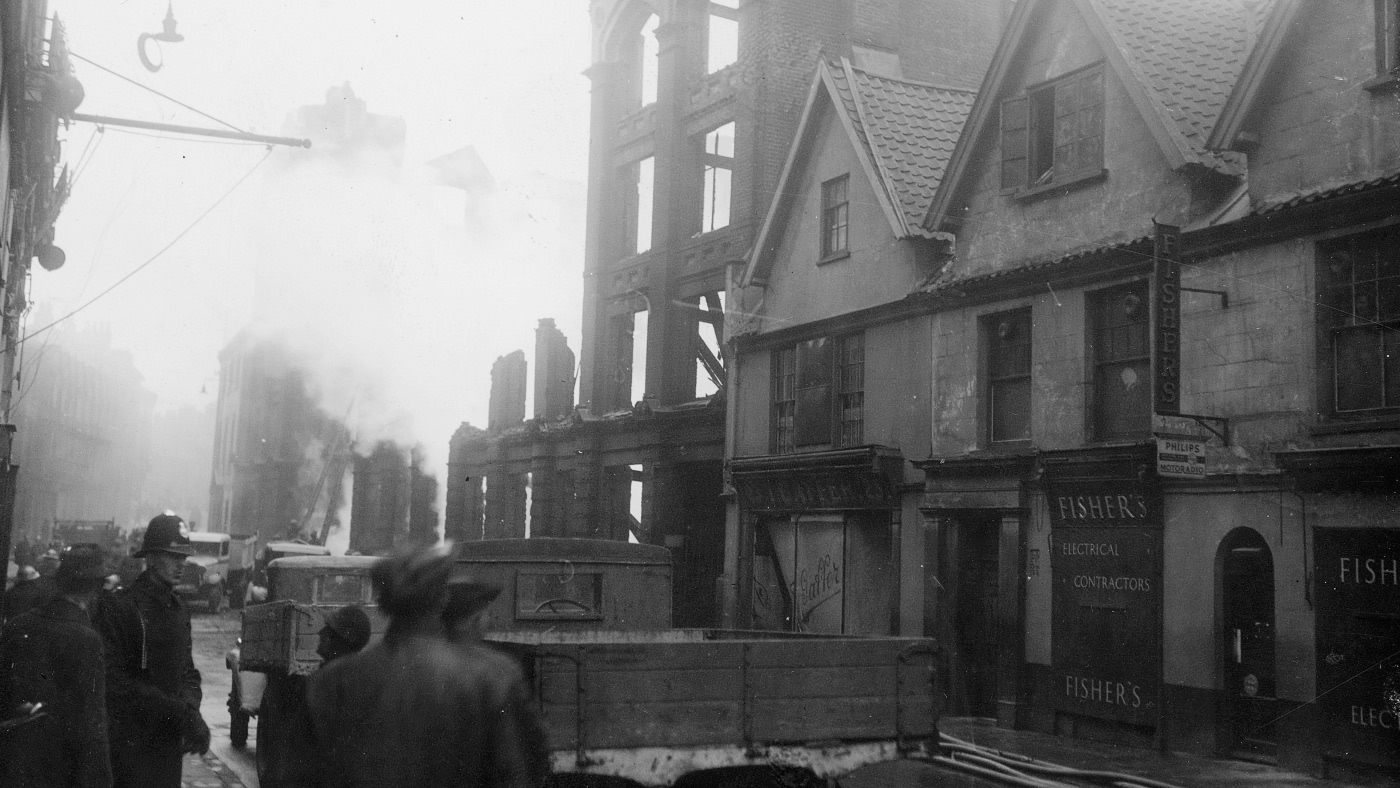 Art Deco lights: Standing the test of time
The roaring twenties are back!
It's been over 100 years since Art Deco was born and to celebrate, we're launching the ultimate Art Deco Collection. Forming between two world wars (1918-1939), Art Deco brought geometric shapes, simple silhouettes, modernity and luxury to interior design. In vintage lighting, our team can easily spot Art Deco pieces by their soft stepped glass silhouettes, opaline glass globe chandeliers and brass metal accents that scream glitz and glamour and take you straight back to The Great Gatsby. But Art Deco pieces aren't just unique for their aesthetic; our new Art Deco Collection features vintage lights with remarkable salvage stories from the little county of Norfolk in the UK…
Above (left and right): the 1930s Philips Phililite Pendants in the original boxes with straw padding.
Transport yourself to 1920s Norwich. WWI has ended and technology is advancing. The economy is booming. But as the 1930s arrived, with it came The Great Depression. And with the outbreak of WW2 in 1939, the focus became function over form, bringing the manufacture of Art Deco designs to a halt. So salvaging boxes of unopened, unused, perfectly preserved 1930s pendants in Norwich was a special day for us at skinflint.
Manufactured right before WW2 broke out in 1939, these opaline pendants narrowly avoided becoming a casualty of war as they sat abandoned in an electrical store's attic for nearly 90 years. Manufactured by Dutch powerhouse Philips, each salvaged 'Phililite' enclosed pendant was designed to give a soft, even glow of illumination, free from glare. With a geometric stepped profile the 1930s Philips Phililite Pendants are a timeless design.
Above (left and right): Original Philips 'Phililite' lighting catalogues dated 1939 from our archive.
Acting as a safe heaven for the delicate glass shades, their boxes give us hints about how their journey began. Shipping and customs labels show they were sent to Fisher's Electricals, 27 St Andrews Street, Norwich. Additional customs labels indicate that their journey may have started at the Philips headquarters in the Netherlands.
Above: skinflint's 1930s Philips 'Phililite' pendants as they were found in the attic in Norfolk.
Although we know these lights were sent to Fisher's just before WW2, we can't find the precise date these lights were sent, but we do know that whilst they were safely tucked away in the store's attic, chaos was reigning down upon Norwich.
Above (left and right): Original Philips boxes featuring the Norwich address and customs labels that contained the 1930s Philips Phililite Pendants and the Large 1930s Philips Phililite Pendants.
Over the course of WW2, Norwich was the subject of the Baedeker raids that targeted areas of cultural and historical importance in the U.K. Over the course of the war around 680 bombs were dropped on Norwich causing devastating losses, with St. Andrew Street being a primary target.
Amongst the mediaeval churches and Tudor houses of St. Andrews Street sat Harmers clothing factory, which at the time manufactured clothing for the war effort, making it a prime target. On 18th March 1943, the factory took a direct hit and burned to the ground. Amazingly its neighbour, Fisher's Electrical, remained unscathed from the damage. Somewhere in the attic, the lights we've salvaged sat unharmed from the bombs raining down on the street.

Above: The intact Fishers Electrical storefront after the 1943 bombing of the Harmers clothing factory. IMAGE COURTESY: www.picture.norfolk.gov.uk
Featuring a range of opaline pendants and chic chandeliers, our newest collection of vintage lights is a celebration of unique salvage stories and the timeless designs of the legendary Art Deco period.
Explore the full collection of vintage Art Deco lights here.