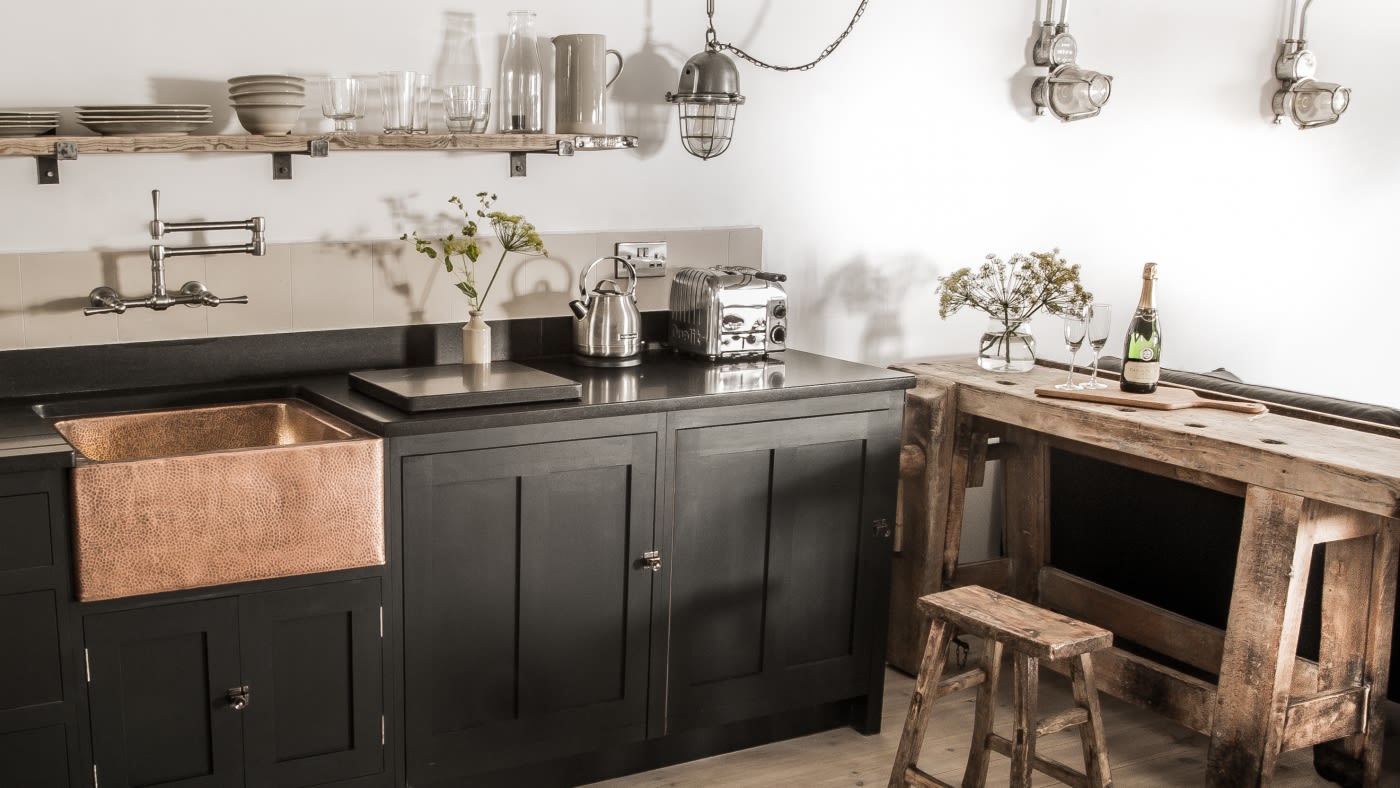 Kitchen lighting design ideas
Posted by:

Sarah Ashworth
Nowadays, the kitchen is the most used and most multi-functional space in the home. With more and more of us enjoying open-plan style living, it has become a place in which we might share meal preparation with friends and family, host and entertain guests, dine and even relax in.
Because of this, you need to be particularly mindful of the key role lighting plays in creating a functional yet ambient space. Whilst employing a lighting designer to assist with the planning of lighting schemes is often essential, the budgets of many don't stretch far enough to allow it. So let our team of lighting designers here at skinflint take a look at some of the basics for you - and help you plan your kitchen lighting scheme for yourself.
Plan your space
In any lighting scheme, but particularly installations within the workspace of a kitchen, every aspect of the room's usage needs to be taken into consideration. Before you start positioning your lights, be sure to spend at least half an hour curating a list of all your kitchen's key functions. This will prove to be time well spent as it enables you to plan precisely where each light needs to be placed and outlines the roles they will be required to fulfill.

Task lighting
A well-lit space is achieved by layering your lights and illuminating the right areas for the right tasks. A kitchen is a multi-functional room, just as many home spaces are. In them, we work preparing food on countertops, cookers, and over sinks. The kitchen table is another place that attracts a great deal of activity and will also require the option of brighter lighting. Here, we may prepare meals, hang out with friends and family, as well as set the table and sit down to eat, so dimmer and more subtle mood lighting can create a suitably intimate environment.
Dimmer switches and separate circuits
When planning, a good rule of thumb to consider is the ability to illuminate all the designated work areas. This may be through down-lighters, feature pendant lights over the counter, or hidden LED strips in your cupboard fascias.
It's also sensible to install your task lights on separate circuits enabling you to literally switch between room functions. This way you can switch off your task lights and switch on your meal lights without looking into a bright workspace whilst dining. It's also an excellent idea to install dimmable lighting throughout, giving you the option of adjusting lighting levels to coincide with the seasons and the requirements of your mood.
With these thoughts in mind, have fun, be creative and enjoy lighting your home!
For more inspiration take a look at the skinflint projects featured: Plain English Kitchen, The Old Fish Cellar, Nile Street, Hamilton Terrace, Alice & James' Kitchen, Grove Cottage and the Oxford Kitchen.
SaveSave