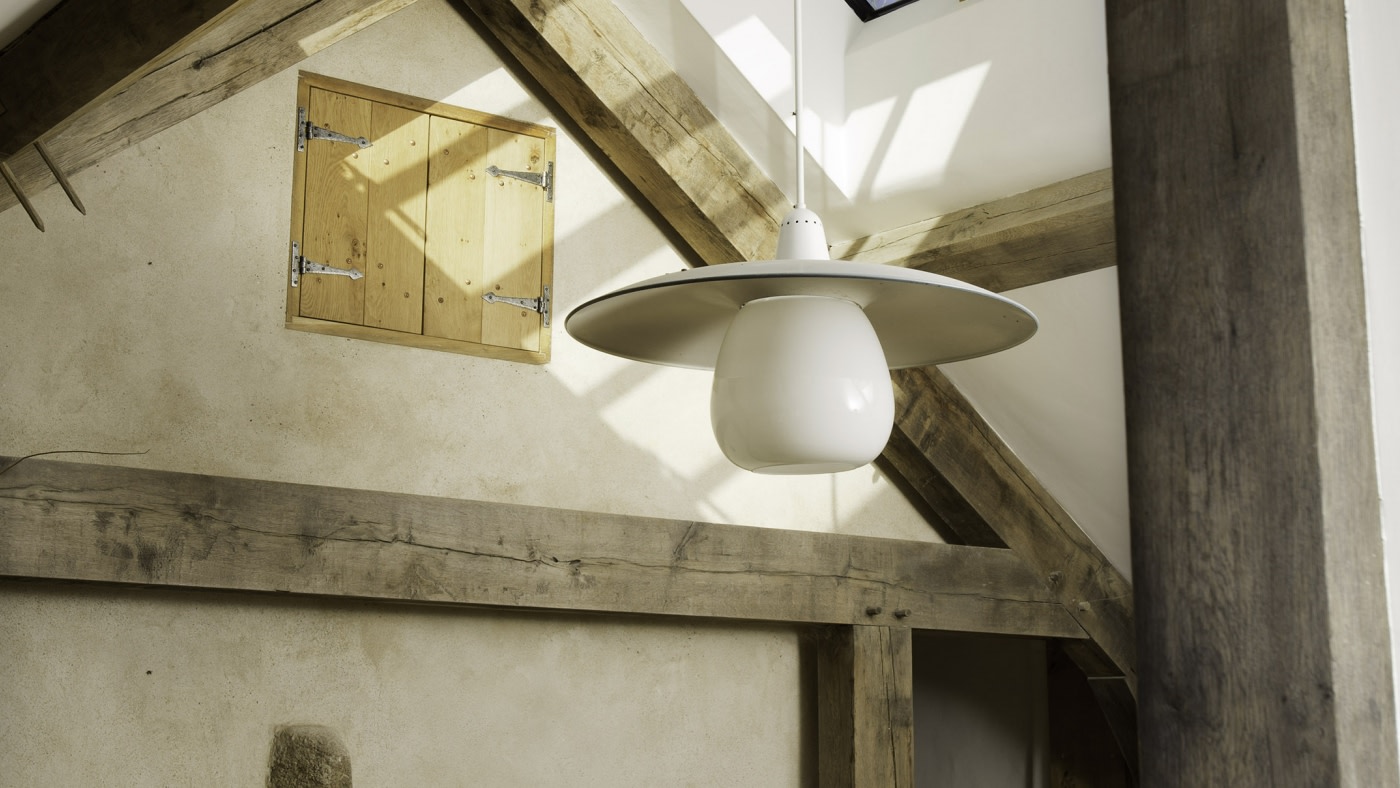 How to use statement lighting in your home
At skinflint, we take great joy in finding unusual and beautifully made vintage and industrial lighting both at home and abroad. In a time before mass-market manufacturing, lights and light fittings were constructed to last and designed with timeless attention to detail. Our refurbishment process means that these pieces (which have often already lasted one lifetime), can offer another lifetime of use in an unanticipated setting.
Lighting is fundamental to not only home design but wellbeing too. We all know how tired or even depressed being in a gloomy, poorly lit room can feel, or even worse - the discomfort of a garishly bright one. However, we rarely appreciate a perfectly lit ambience because it is just that, so unnoticeably perfect that we relax and enjoy whatever it is we intend to do in that space.
Layer up your lights
So let's start with room lighting 101. You may have heard interior designers talking about layering ambient, task and accent lighting - this is the key to getting it right.
Ambient lighting is your background or overhead lighting. Soft diffuse light works well to help avoid glare or shadows.
Task lighting could be your kitchen worktop lighting or a posable focused lamp next to your favourite reading chair or desk.
Accent lighting is your chance to show off your favourite things in your home - a beautiful piece of art or architectural design element deserves to be highlighted. Or, it could be the feature light itself.
Layering all three of these lighting types in a room will give you the flexibility to switch easily from bright and practical to subtle and intimate, at the flick of a switch or two.
Feature lights can offer ambient, task or accent lighting and their role is aesthetic as well as practical. They are often (though not always) at the centre of a room, a design feature and a conversation starter. Their design can inform an entire interior scheme, or juxtapose in a way that brings out the best in both. If your house or room already has an established design theme it's quite likely you will be tuned into what works well, but if you're a bit more eclectic in your tastes, have fallen in love with a specific piece, or just don't know where to start we've put together a few tips, to help you incorporate a feature light into your home...
Remember the purpose of the room – and your light
This is fundamental but sometimes overlooked in the excitement of a new purchase. skinflint lights were nearly always originally designed with purpose in mind, be that ambient lighting to illuminate a factory, accent lighting in a shop window or task lighting in a hotel reception.
In a social area like your kitchen or dining room, large-scale or dominant feature pieces work well suspended over a table or kitchen island to not only illuminate but also draw people together.
A large or unusual light in your living space could actually work best in the corner of your room above a sofa (you don't even have to move your ceiling rose - just purchase an extra long length of cable and loop it to exactly the spot you need the light).
Where a smaller light might look lost in the middle of a large room, clusters of lights (odd numbers work well) can offer a very pleasing design.
Entrances, hallways and communal areas are enhanced by diffuse and welcoming lighting. Opaline glassware offers a beautiful light distribution and avoids harsh shadows.
Bedrooms and offices often call for more intimate lighting, or the flexibility to change between intimate and diffuse. Posable or focused task lighting works well, with the added benefit of being able to closely admire your beautiful new feature light.
Complement your light and home
Working with a feature light means that you will want to draw attention to it. So in this case, complementary doesn't necessarily mean matching. In our experience, with a feature light that has a very worn industrial surface, surrounding it with clean and simple lines will make it stand out. If your chosen light has a sleeker aesthetic, selecting a rougher or industrial look for the surrounding space might work well. Juxtaposing the features of your piece with the design scheme of the room will mean that all eyes will be on your new acquisition.
Our lights have been used in all sorts of design schemes and styles - spark your imagination and take a look at our projects and Instagram for more ideas.