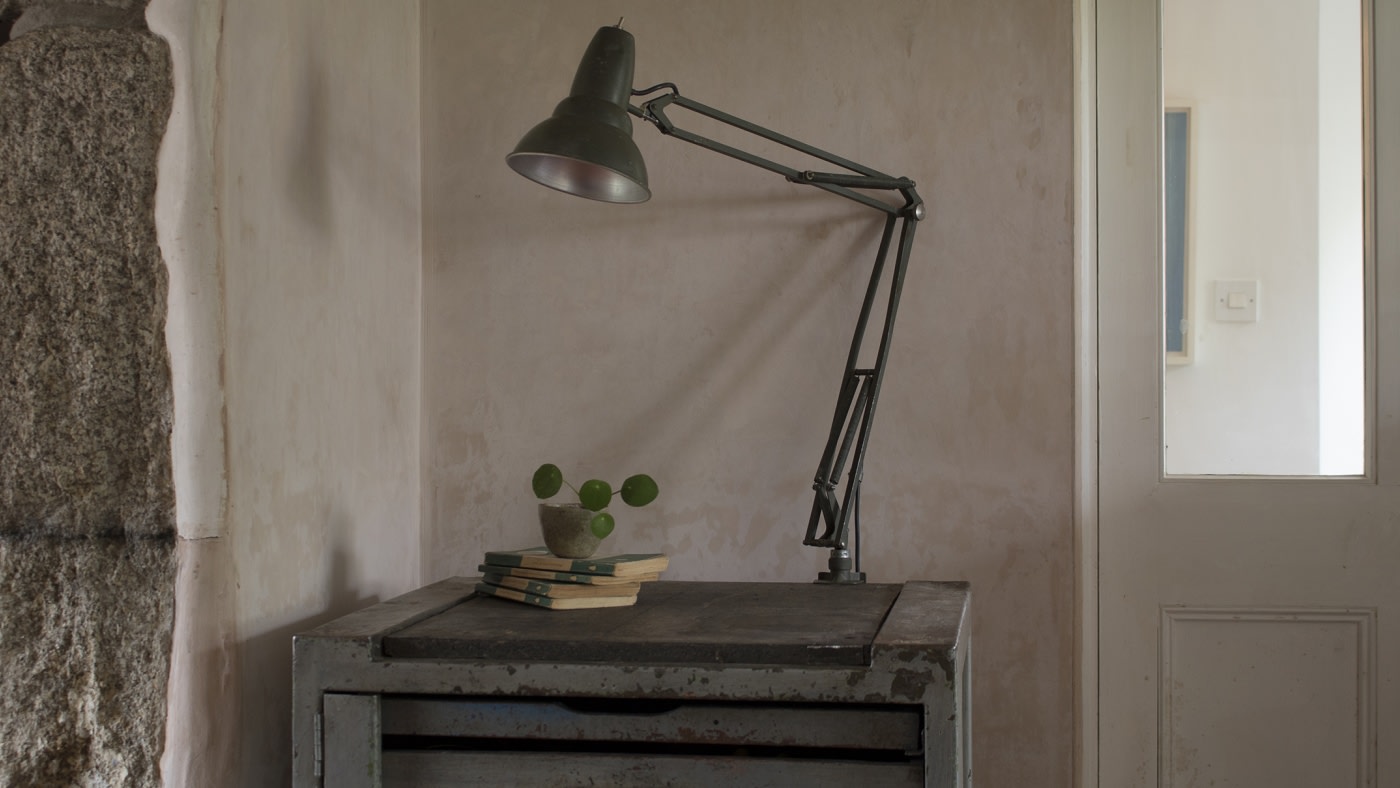 How to light a small space
From lighting the 'smallest room' to hallways, entrances or even dining rooms, living rooms or offices, lighting a smaller space is more nuanced than you might at first think. Do you want it to feel more spacious than it really is? Or, are you looking to create and cosy and intimate atmosphere?
Eastern Bloc LED Lighting (v1), above
Creating space

Even though we are experts in lighting, we would always recommend you start by utilising any natural light you can in the room you are planning. Natural light contains the full spectrum of light wavelengths which is now well known to be so important to our wellbeing and productivity. Start with the most simple steps - keep windows clean and choose window dressings that allow the whole opening to be revealed. If privacy is an issue then maybe take a leaf from the Dutch who maximise natural light by using frosted and etched window film on their street-facing windows (and rarely close their curtains).

If you're aiming for a spacious feel, light wall colours will always work best, but you're not restricted to all-white everywhere. Whatever shade you choose, our top tips are to paint the wall facing the window the lightest to reflect any natural light and to use a matt finish, as shine on walls will actually give the illusion of bringing them closer.

With those basics covered, the lighting comes next. Hidden lighting is both space saving and space creating. LED strips along picture rails or under kitchen cabinets for example, create a wash of light so that the walls themselves can become a light source. If low ceilings preclude the use of pendants, get creative with vintage wall lights - a tube light fitted vertically on a wall for ambient lighting, or a pair of machinist and anglepoise lights that can be used as both uplighters or reading lights.
Vintage machinist wall lights as seen in The Webb Street Company in Fowey, above
Feeling cosy

If you're looking to deliberately create an intimate and snug environment, then 'heritage' colours offer depth and softness; and choosing tones of the same colour for your palette will keep a smaller room coherent. Flexible lighting will let you adjust the mood of your room or space quickly and a mixture of wall, floor or table lamps mean that you can mix it up to get the atmosphere you want. In even a small dining area, a low hanging feature pendant over the table can become the focus for the room both lit and unlit.

The most simple and wallet friendly way to 'cosy' is to dim your existing lights. Most modern LED bulbs are compatible with dimmers (however make sure your dimmer is LED compatible too - some older ones are not) which offers versatility in both modern or restored vintage lighting. Desk, table and floor lights can be fitted with inline dimmers so even if you have decided to blow your budget on a stunning lamp, it can still be used in conjunction with your overall layered lighting scheme.
Retro Czech opaline pendants illuminate the intimate dining areas at Tre Ciccio restaurant, above
Entrances, hallways and stairs

We've come across lots of creative ways to light these often most compact spaces in our homes and it's important they are well lit for practical reasons.

Opaline pendant lights, cut glass wall or industrial vintage ceiling lights work very well in entrance areas. The diffuse and soft light is welcoming and reduces shadows. In hallways or corridors, choosing multiple wall lights will avoid 'gloomy ends'. If the prospect of fitting wall lights and chasing in metres of cable is putting you off, we are seeing more customers picking industrial or maritime style vintage bulkhead lighting and incorporating steel or copper trunking as a feature of their design. Stairs are often just lit at the top and the bottom, but what about making the stairs themselves a feature light by incorporating LED strips into the stairs, setting lights into the treads, or creating a gallery wall of artwork highlighted with feature wall lighting?

Brass vintage bulkhead lights, above, installed in a residential project in Cornwall.
Furniture and features

If you can, allow whatever light there is to reach as far as possible in a smaller space; a well-placed mirror can do wonders for a dark corner. When picking furniture think about how it might obstruct the light. Heavy or bulky furniture will dominate a small room so stick to a simple single material design if possible. Mid Century Modern inspired designs often work well, allowing light to travel through and under the pieces - being able to see the edges of a room under open-legged furniture can have a profound effect on the perception of space. Finally, choosing accessories or feature lights with polished surfaces that offer subtle reflections, or light spill, will enhance the overall ambience of your small space.