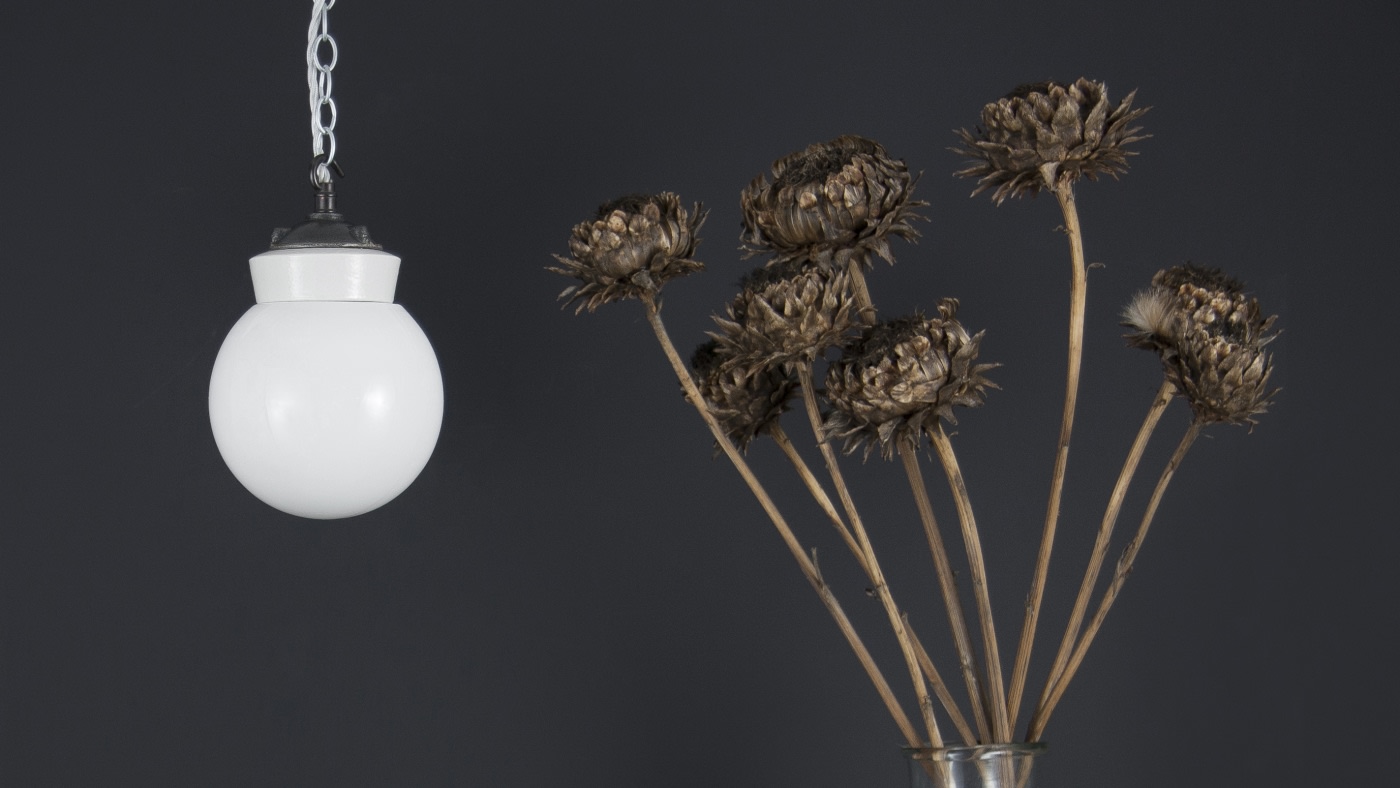 Style inspiration from our new collection of opaline glassware:
With the nights drawing in and shorter days just around the corner, we have put together a selection of images from our recent photoshoot to give you some styling ideas for our Autumn Winter 2016 collection of white opaline glass lights:
Vintage opaline fittings diffuse light thoroughly, so there's no single focal point. The result is an even glow that immediately helps you to feel at home, whether you're in an entrance hall or an intimate public space. In your living room or entrance hall, rather than a table light or floor lamp in a corner of a room create a different look by hanging a cluster of vintage opaline ceiling lights to create a bespoke chandelier effect with the bonus of flexibility and tailoring it to your personal space. You can be creative with the height too- even hanging low as we have done here, as long as there is no danger of hitting your head they will create a real statement in the room.
Two or more flush mounted wall lights can become a practical work of art on a wall, you can be playful with positioning or even team up different styles such as these Czech wall mounted lights They are a great way of adding illumination to a space when space is at a premum or if you are dealing with low head heights.
Suspended over a desk a single glass pendant such as this vintage tulip light is always a simple and elegant statement.
The white glass of opaline shades adds a calming touch particularly when teamed with a colourful wall- it goes with every colour too.
SaveSave
SaveSave