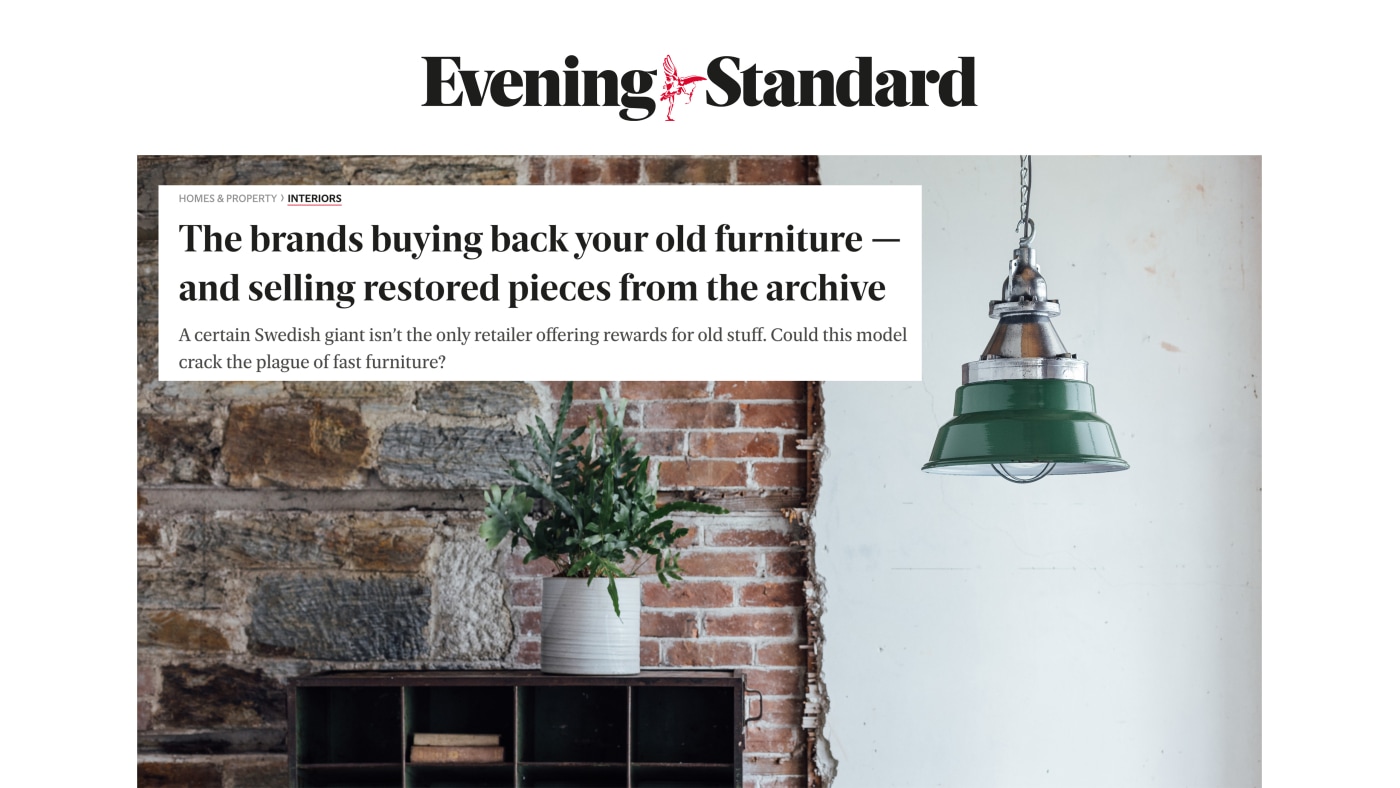 skinflint Full Circle buy-back scheme makes the Evening Standard top 10
Drum roll please. It's a huge moment of pride for skinflint as our buy-back scheme Full Circle makes the Evening Standard's 10 of the best interior buy-back and repair schemes.
Included in the list are other schemes from household names such as Toast, eBay and John Lewis who are following suit and looking at cunning ways to "crack the plague of fast furniture."
As a purveyor of high-quality restored vintage lighting, since our launch 15 years ago we've always stayed true to our founding mission: to be a solution to modern-day disposable lighting choices. Passionate about the circular economy and sustainability, being chosen is a huge endorsement of who we are as a brand as well as our ethos.
But more than that, we're genuinely thrilled to see buy-back and repair schemes becoming a hot topic amongst homeware retailers and beyond - and finally being adopted by big retailers.
Launched in 2020, our Full Circle initiative offers 50% of a vintage light's original price towards a future purchase. Returned lights are then repaired, restored and recertified by our experts and placed back into the market. We also offer a lifetime guarantee on all purchases.
For skinflint, the goal with Full Circle isn't just to keep vintage lights in use forever. But that consumers are encouraged to invest in better and for the long-term, in lights and beyond.
Continuing this commitment to using business as a force for good, joining the B Corp movement in 2021 was a natural next step for us as at skinflint. It legally ensures we meet high standards of social and environmental performance, transparency and accountability.
You can read the full article on the Evening Standard's website here.