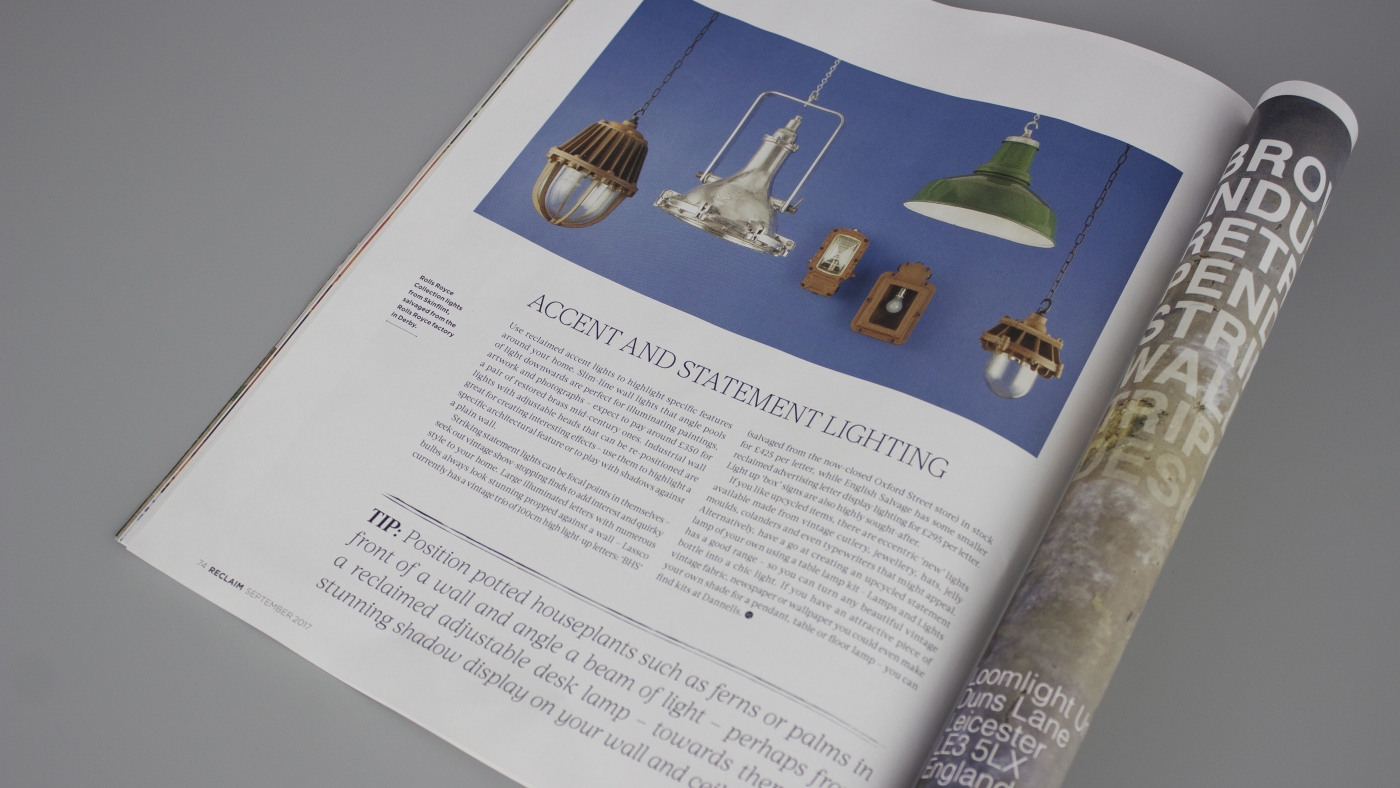 Reclaim Issue Eighteen: Ambient lighting
You might also like
skinflint Director Sophie Miller talks to EKBB's Hayley Gilbert on how to make the most of your kitchen lighting, from planning your lighting design to creating layering effects.
In the Press
skinflint for Heal's: Exploring skinflint's vintage lighting collection for Heal's showroom in West London, featuring skinflint's Eastern Bloc caged factory pendants.
In the Press
Mad about the House journalist and writer Kate Watson-Smyth advises on buying vintage lighting, featuring skinflint US traffic lights, American runway lights and vintage medical floor light.
In the Press
You might also like