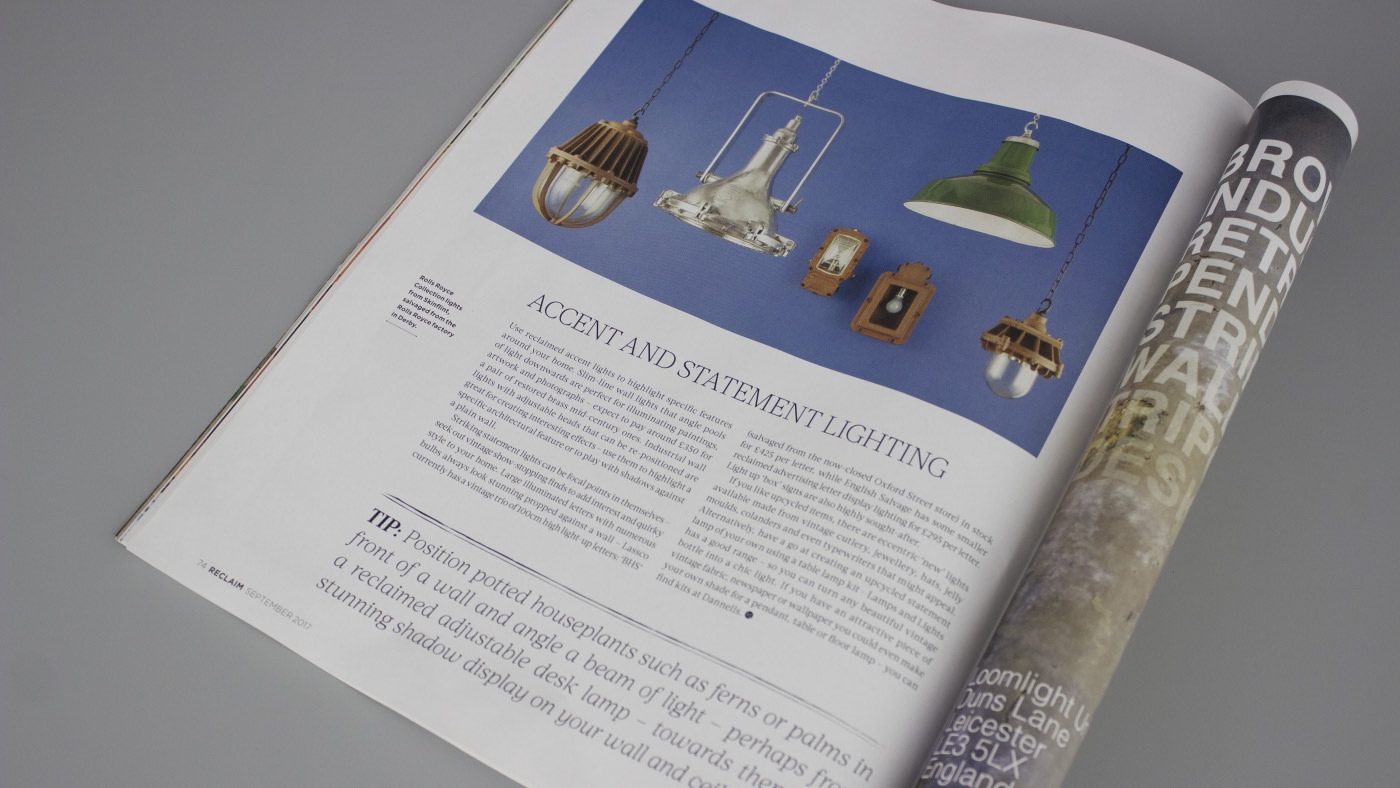 Reclaim Issue Eighteen: Ambient lighting
You might also like
Two of our industrial Holophane pendants and bulkheads are featured in the 'Holy Holophane' segment in Vintage Explorer's latest issue.
In the Press
Reclaimed finds in dark hues, featuring skinflint's Elegant German pendant lights.
In the Press
Manor magazines Fiona Mcgowan discusses all things vintage lighting with skinflint Director Sophie Miller.
In the Press
You might also like