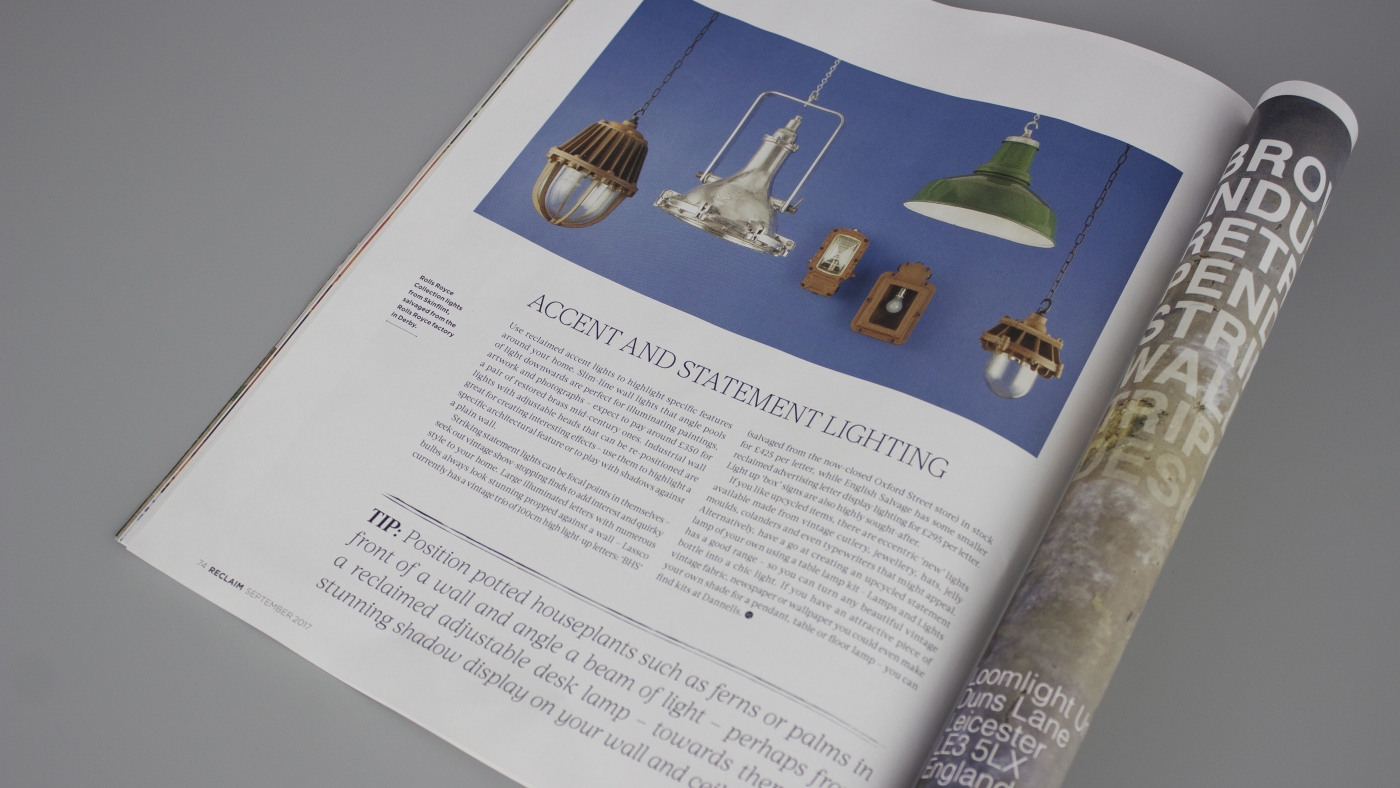 Reclaim Issue Eighteen: Ambient lighting
You might also like
Reclaim magazines Ellie Tennant sources the latest in reclaimed office furniture and accessories, including skinflints vintage French table lamp.
In the Press
Director Sophie Miller talks to Reclaim about all things skinflint, from the history of the lights to her current favourites.
In the Press
skinflint's oxidised Hungarian pendant lights in Self Build & Design's January issue, looking at the ways kitchen lighting can be used to create a mood.
In the Press
You might also like