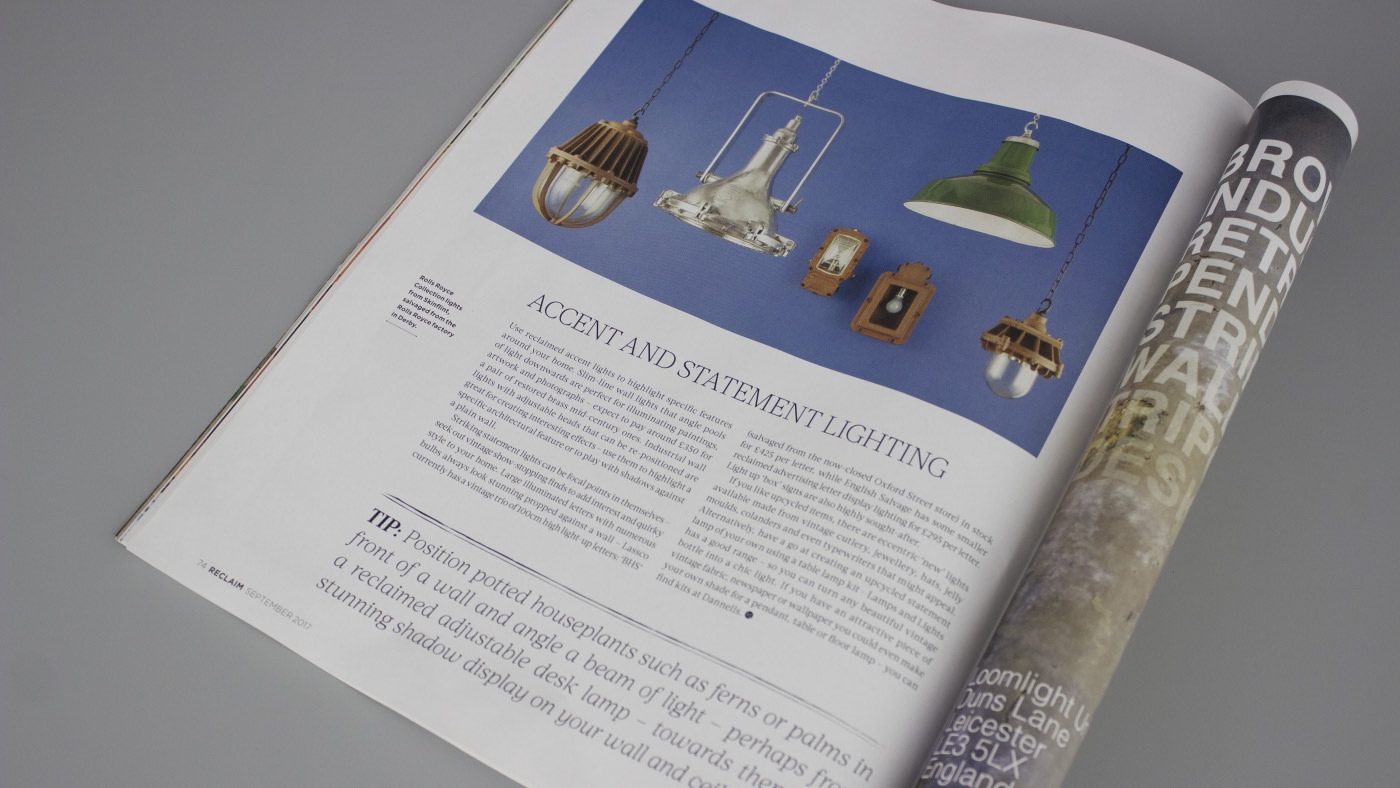 Reclaim Issue Eighteen: Ambient lighting
You might also like
House & Gardens decorating feature looks at creative ideas and functional products for kitchens, featuring skinflint's Eastern Bloc factory lights.
In the Press
Featuring the lastest wall lighting designs and vintage finds, from industrial shades to statement retro glassware.
In the Press
Reporposed lighting in the August edition of Grand Designs- featuring skinflint enamel 1930s factory lights.
In the Press
You might also like