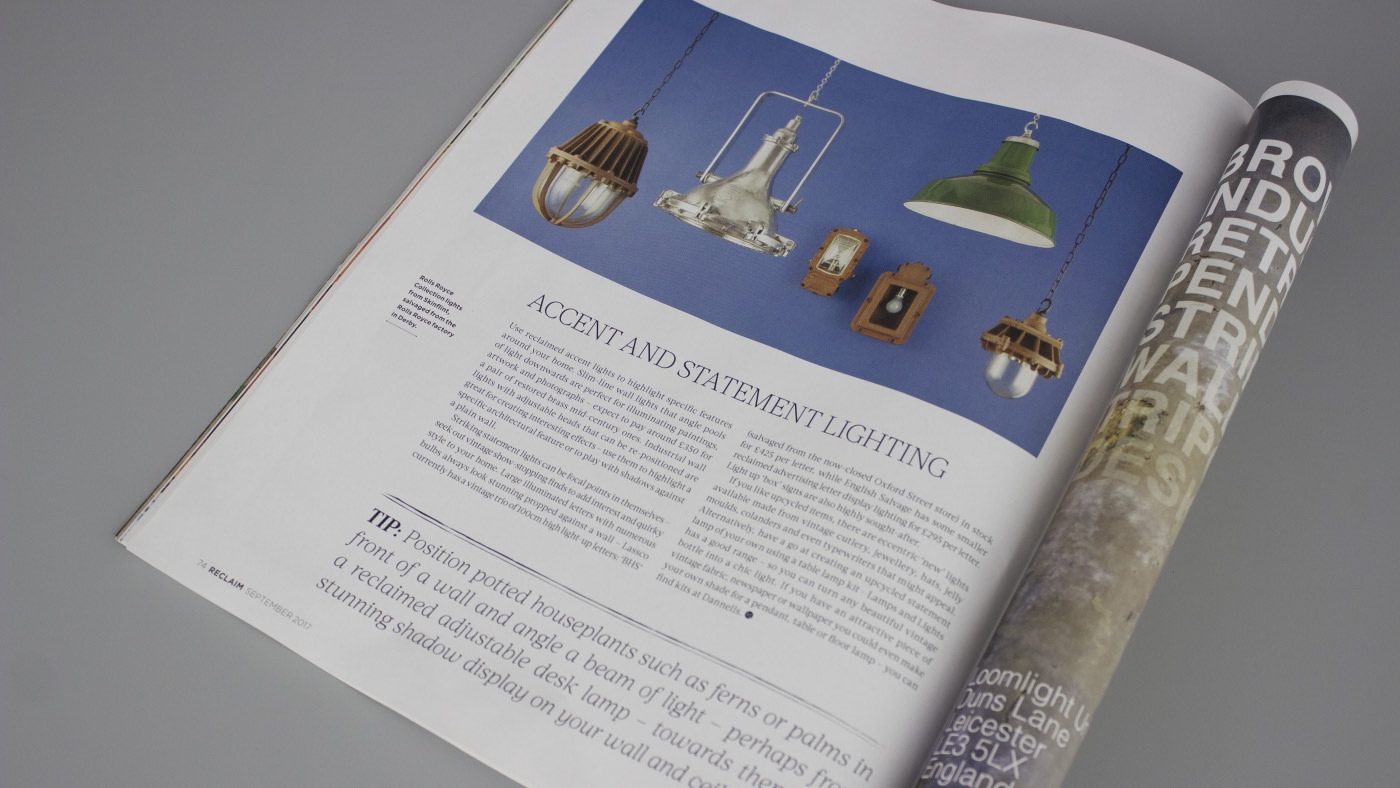 Reclaim Issue Eighteen: Ambient lighting
You might also like
Our German Cargo ship lights and Opaline glass wall lights are featured in Reclaim magazines 55th issue. Find us in their Lamps & Lighting segment.
In the Press
Our original antique copper GECoRAY wall light has been featured in Livingetc's latest issue.
In the Press
Reclaim's latest edit, featuring beautiful salvaged finds including skinflint's Reclaimed railway light lenses.
In the Press
You might also like