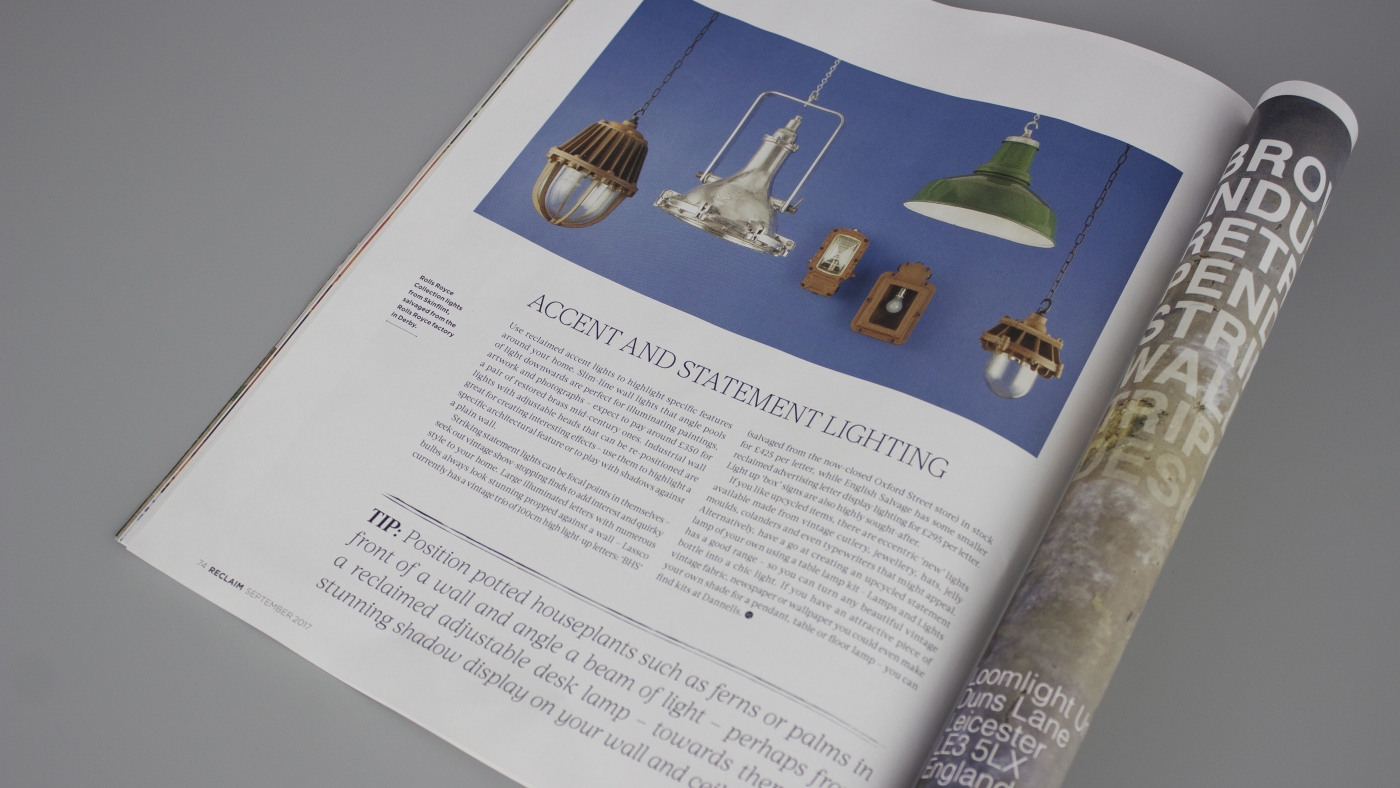 Reclaim Issue Eighteen: Ambient lighting
You might also like
How to use ambient and accent lighting in the home to highlight a feature or object. Featuring Skinflint's Rolls Royce collection, salvaged from the decommissioned Rolls-Royce factory in Derby.
- In the Press
Skinflints classic British racing green pendants by Benjamin featured in Julys edition of Elle Decoration. Exploring the latest trend for using calming green tones in the home.
- In the Press
Mad about the House journalist and writer Kate Watson-Smyth advises on buying vintage lighting, featuring Skinflint US traffic lights, American runway lights and vintage medical floor light.
- In the Press
You might also like