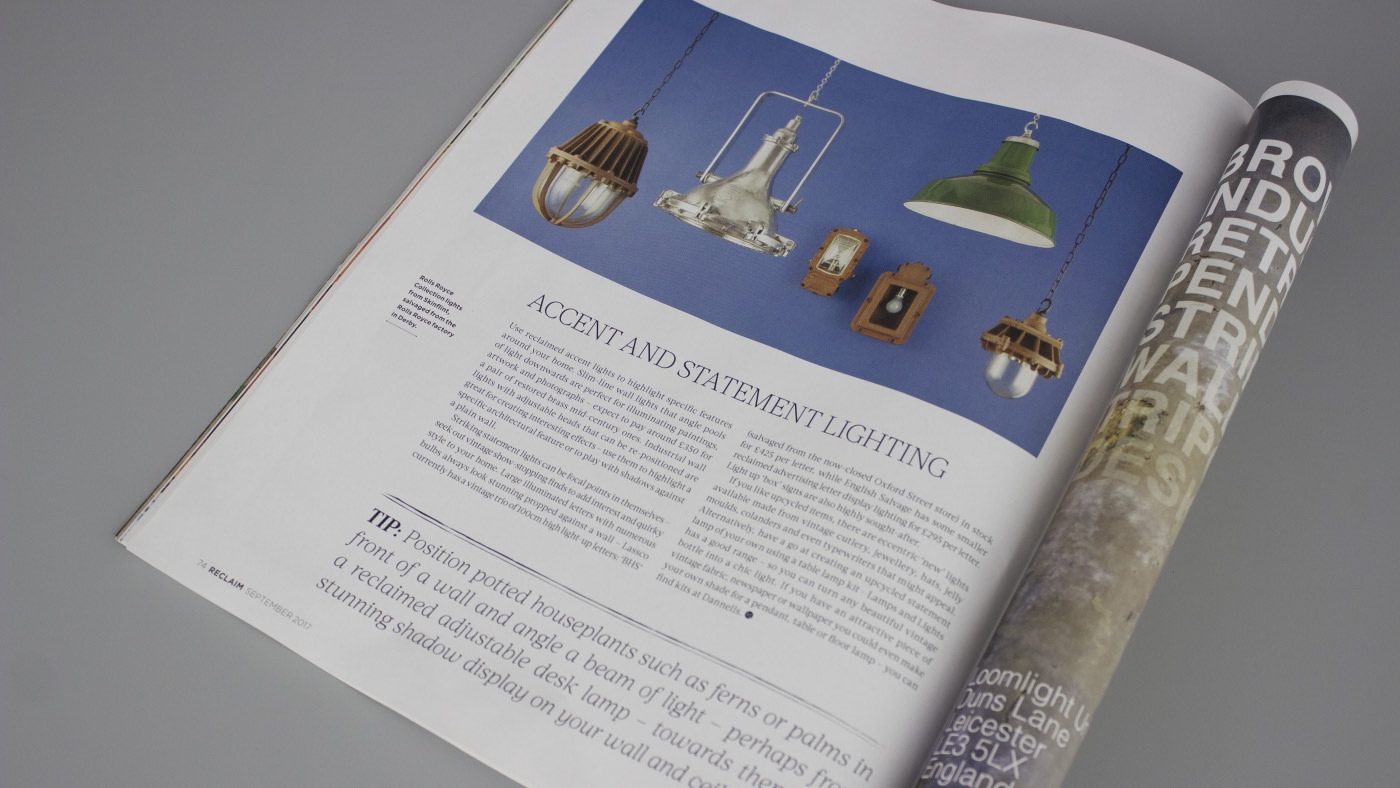 Reclaim Issue Eighteen: Ambient lighting
You might also like
Elle Decorations introduces skinflint's upcoming product circularity scheme which allows customers to sell back their lights and help preserve their heritage and history.
In the Press
Reclaimed finds in dark hues, featuring skinflint's Elegant German pendant lights.
In the Press
Reporposed lighting in the August edition of Grand Designs- featuring skinflint enamel 1930s factory lights.
In the Press
You might also like