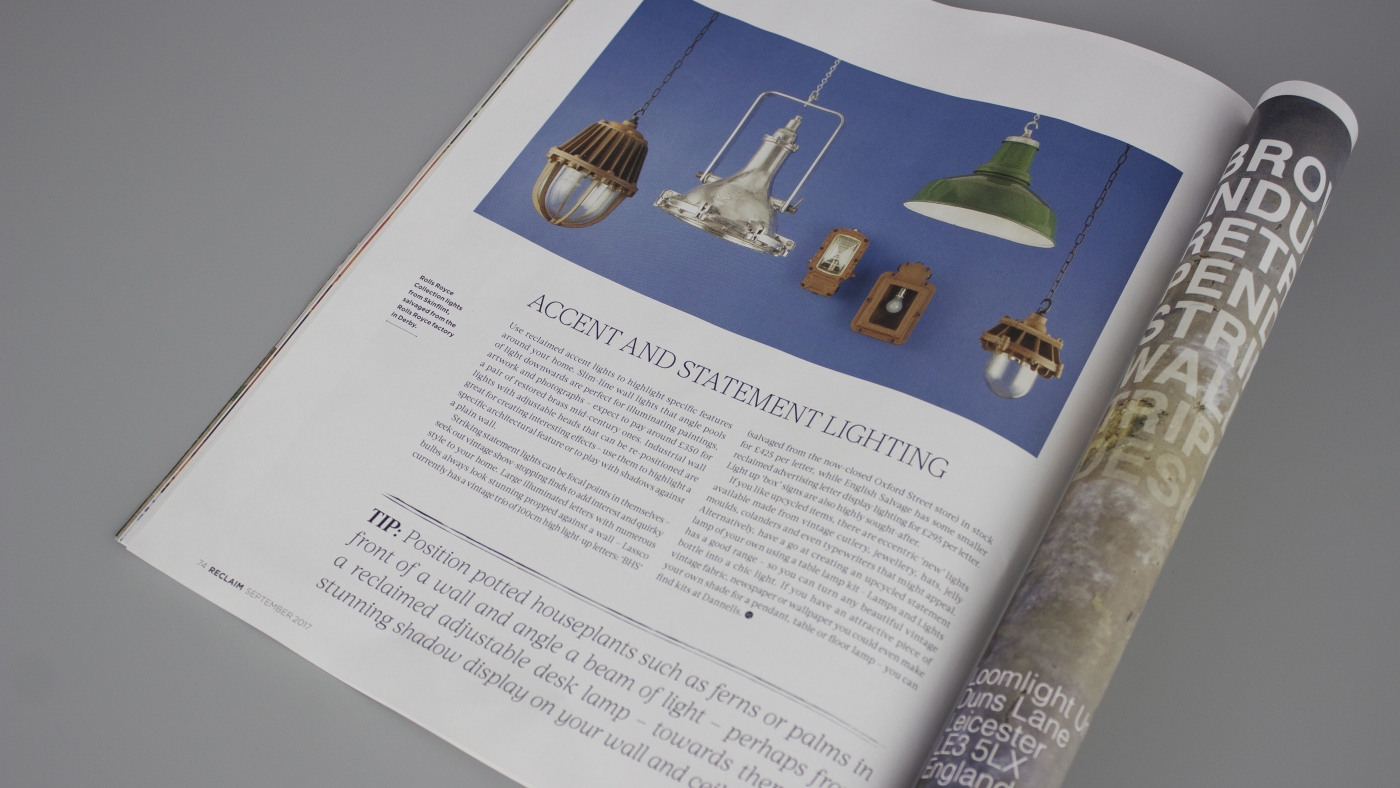 Reclaim Issue Eighteen: Ambient lighting
You might also like
Featuring the lastest wall lighting designs and vintage finds, from industrial shades to statement retro glassware.
- In the Press
How to use ambient and accent lighting in the home to highlight a feature or object. Featuring Skinflint's Rolls Royce collection, salvaged from the decommissioned Rolls-Royce factory in Derby.
- In the Press
Reporposed lighting in the August edition of Grand Designs- featuring Skinflint enamel 1930s factory lights.
- In the Press
You might also like