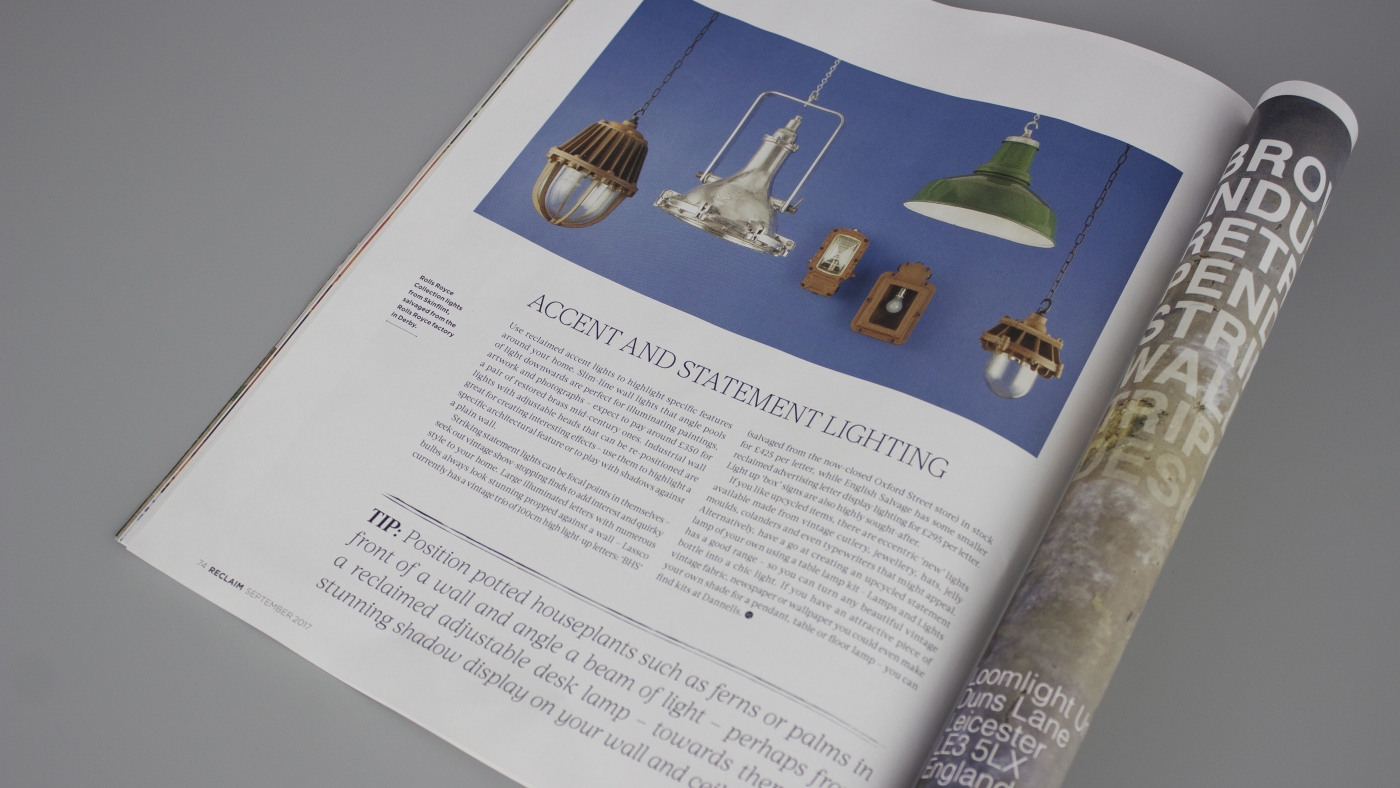 Reclaim Issue Eighteen: Ambient lighting
You might also like
Elle Decoration's Spring Shopping Special - looking at unique finds from the best online shops including skinflint's stunning Eastern Bloc factory shades.
- In the Press
Reporposed lighting in the August edition of Grand Designs- featuring Skinflint enamel 1930s factory lights.
- In the Press
Skinflint's oxidised Hungarian pendant lights in Self Build & Design's January issue, looking at the ways kitchen lighting can be used to create a mood.
- In the Press
You might also like