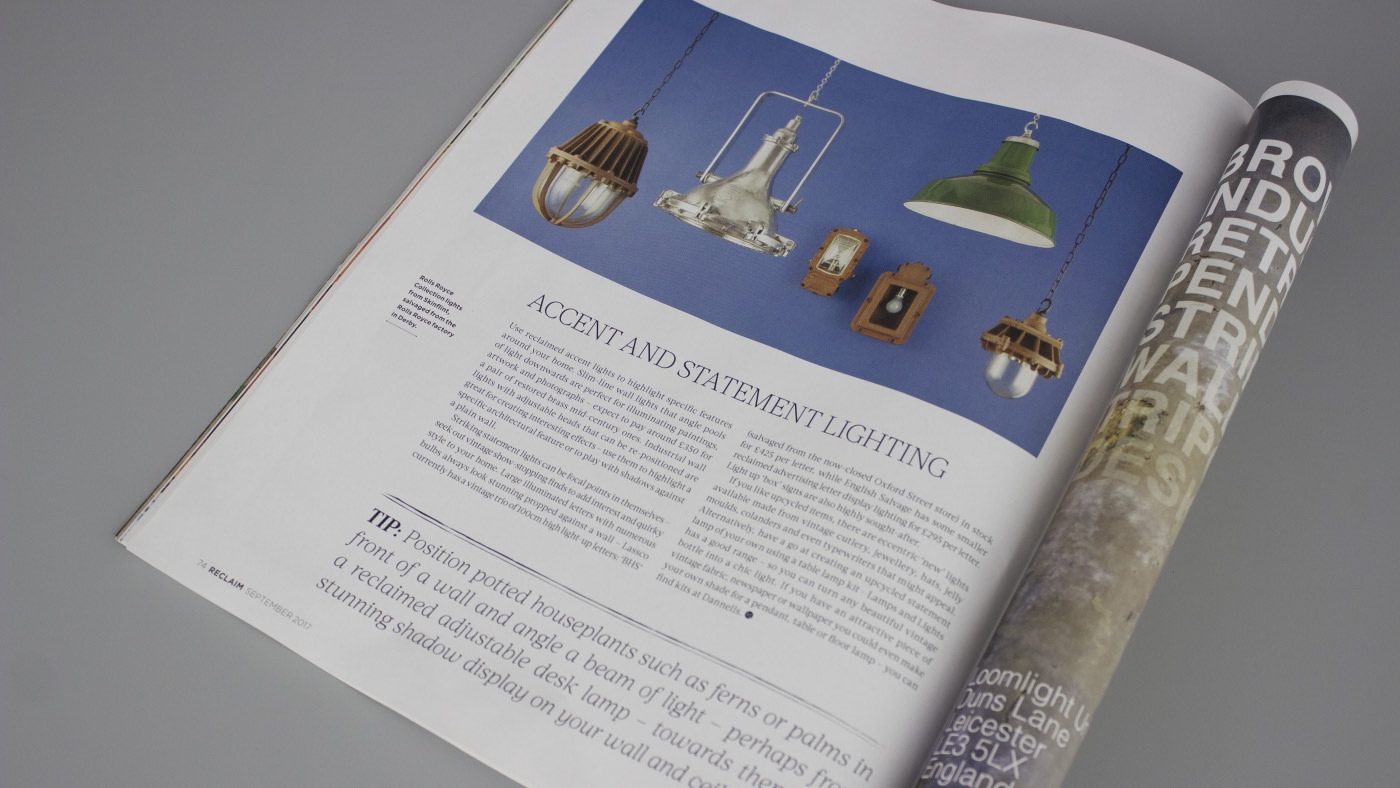 Reclaim Issue Eighteen: Ambient lighting
You might also like
From tea cups to lighting, Reclaim are looking at their favourite finds including skinflint blue enamel Hungarian factory shades.
In the Press
Manor magazines Fiona Mcgowan discusses all things vintage lighting with skinflint Director Sophie Miller.
In the Press
Elle Decorations lastest edition takes a look at skinflint's newest range of vintage lighting, from industrial pendants by REVO to elegant oplaline shades from the 1950s.
In the Press
You might also like