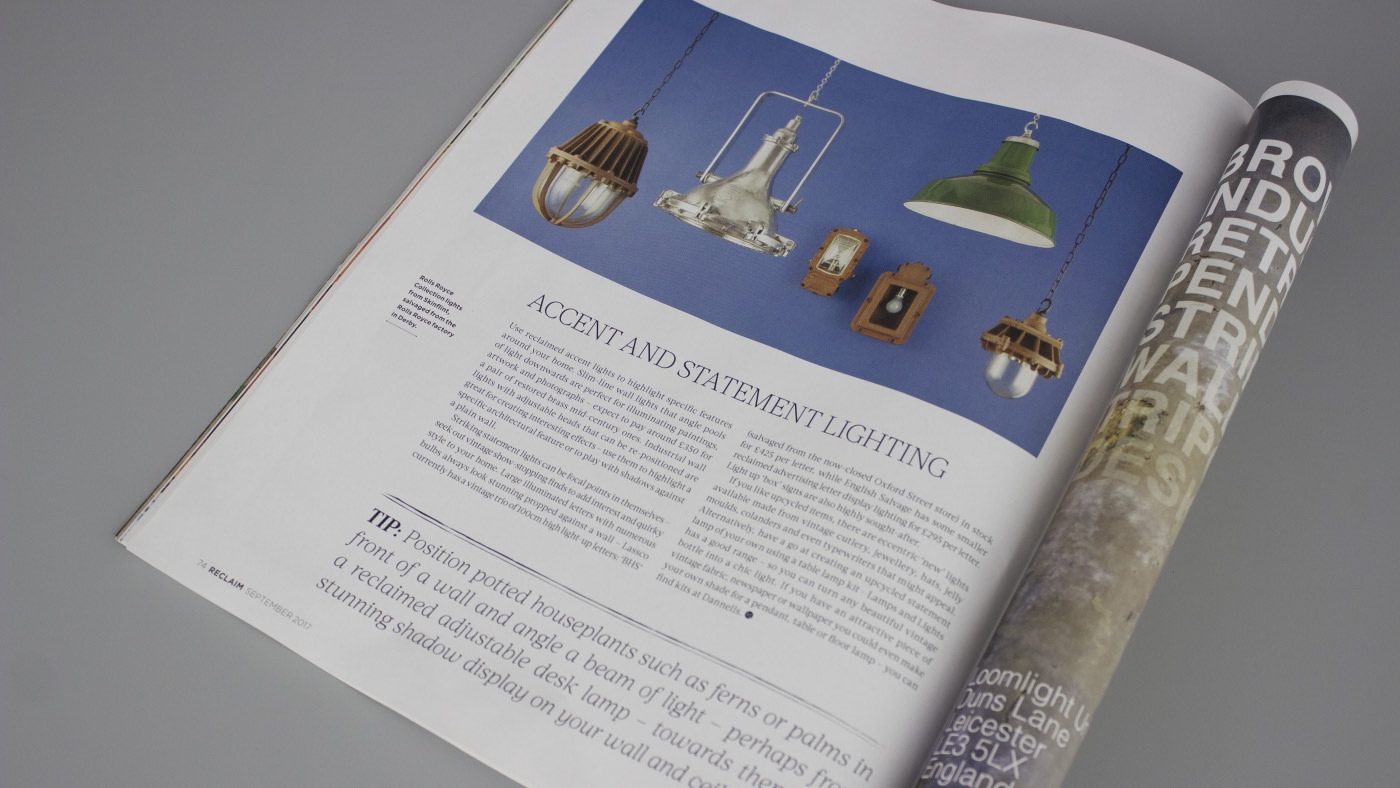 Reclaim Issue Eighteen: Ambient lighting
You might also like
Darc talks to skinflint co-founder Chris Miller about our Industrial LED Lights by Benjamin salvaged from Eggborough Power Station and how we restore lights for the modern market.
In the Press
Celebrating International Women's Day, we share our product development engineer Rosy Seal's conversation with KBB Magazine, all about the skill, patience and hours of work that go into restoring our vintage lights.
Lighting Advice
Country brocante - mixing reclaimed finds with new pieces, featuring skinflint's vintage Hungarian piggery lights.
In the Press
You might also like