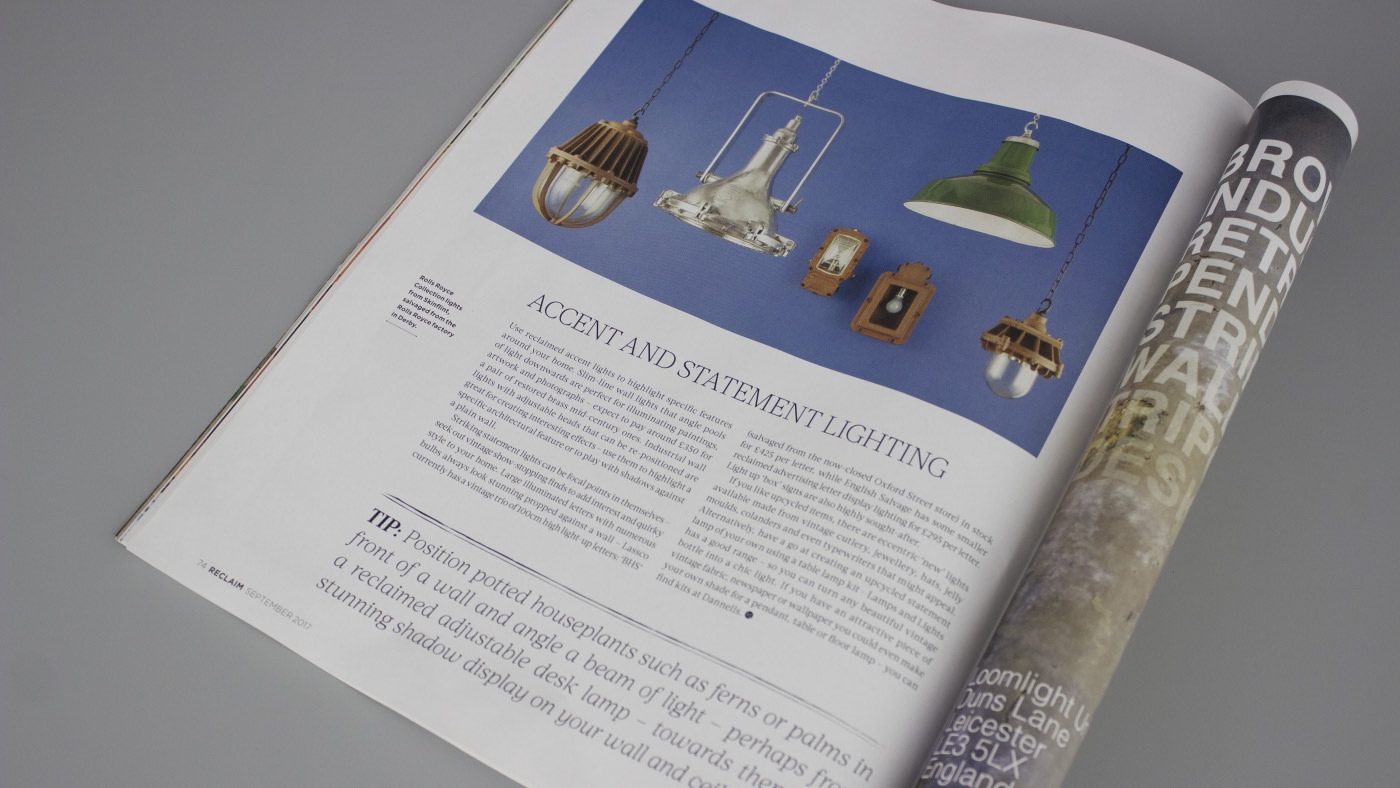 Reclaim Issue Eighteen: Ambient lighting
You might also like
Featured as one of the heirlooms of the future in The Daily Telegraph. Also featured are our Decorative Czech Chandeliers and Full Circle buy-back scheme.
In the Press
Living Etc's Home Profile - studying Suszi Saunders stunning Victorian home that features skinflint decorative opaline pendant lights.
In the Press
Reclaims Edit, vintage and repurposed items for your home, featuring skinflint's colourful prismatic glass railway signal lights.
In the Press
You might also like