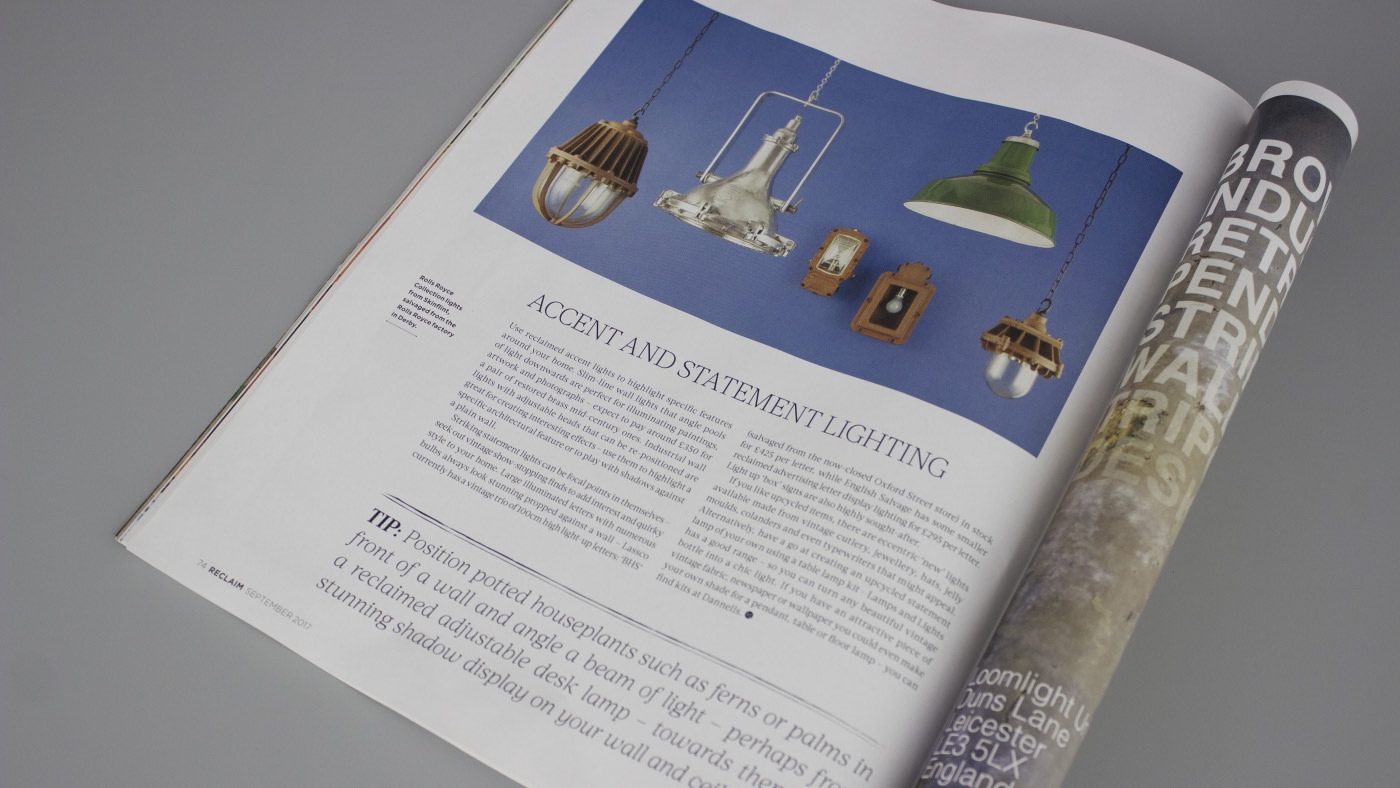 Reclaim Issue Eighteen: Ambient lighting
You might also like
Reclaim's latest edit, featuring beautiful salvaged finds including skinflint's Reclaimed railway light lenses.
In the Press
Reclaimed finds in dark hues, featuring skinflint's Elegant German pendant lights.
In the Press
Elle Decorations June edition with it's beautifully vibrant Ardmore wallpaper cover looks at ornamental lighting, featuring skinflint's 1950s stepped opaline pendant lights.
In the Press
You might also like