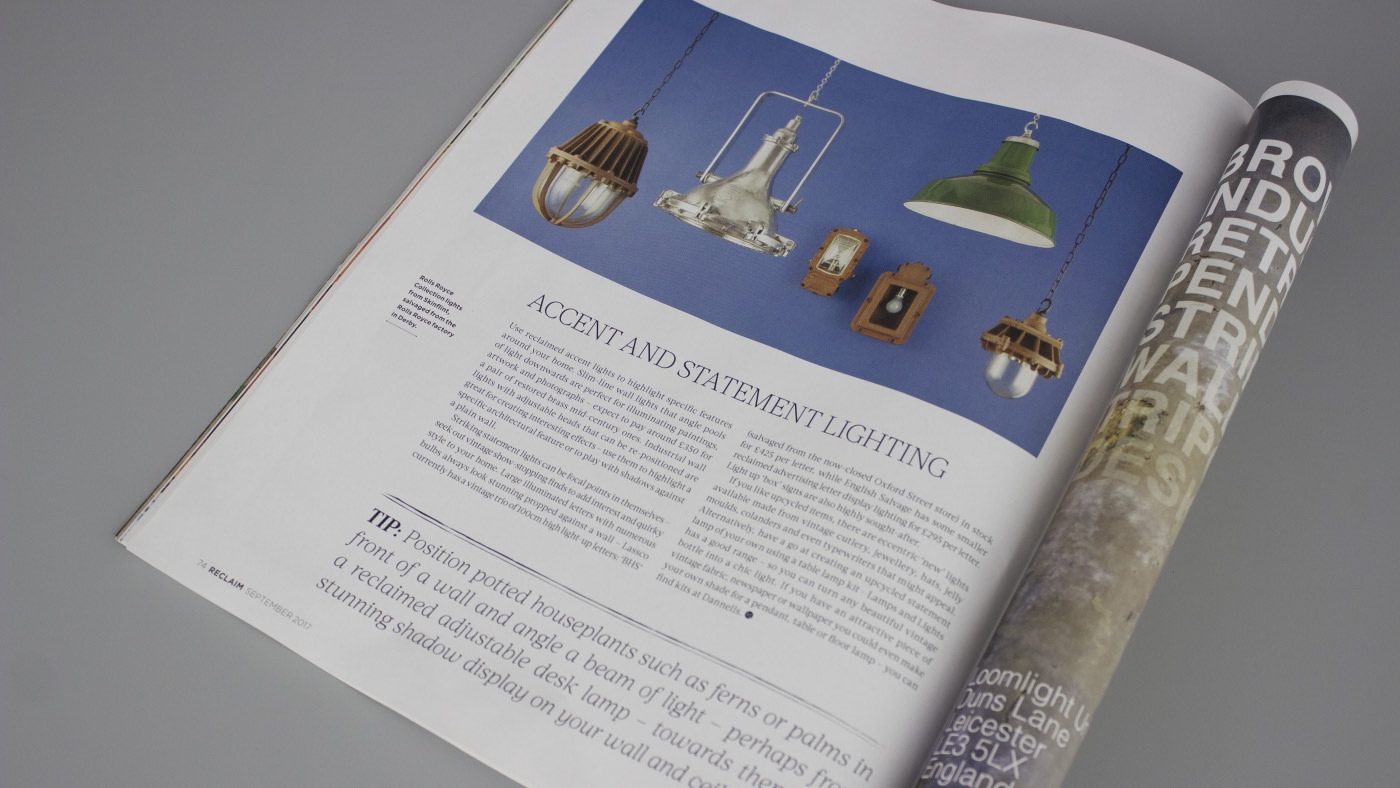 Reclaim Issue Eighteen: Ambient lighting
You might also like
We've been profiled in Financial Times' latest House & Home segment, including our 1930s antique operating light by Franta Anyz.
In the Press
Livingetc: We're watching features skinflint's retro glass Czech pendants and Eastern bloc machinist lights.
In the Press
How to introduce blue into the home using reclaimed finds, featuring skinflint's factory shades from the 1940s salvaged from industrial sites in Hungry.
In the Press
You might also like