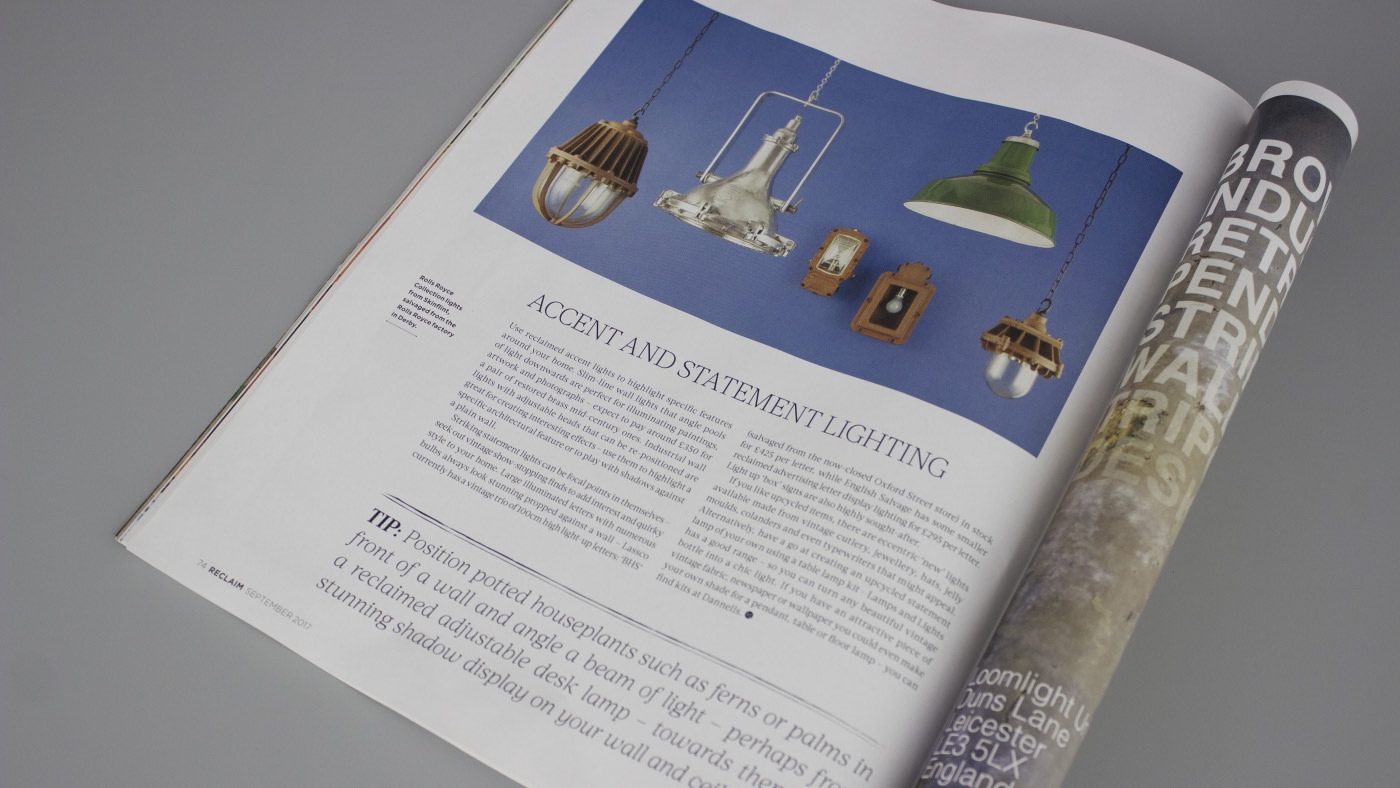 Reclaim Issue Eighteen: Ambient lighting
You might also like
Editor Hatta Byng speaks to the Earl and Countess of Shaftesbury about their eclectic transformation of the riding stables St. Giles House in Dorset - featuring skinflint lights throughout.
In the Press
House & Gardens decorating feature looks at creative ideas and functional products for kitchens, featuring skinflint's Eastern Bloc factory lights.
In the Press
From tea cups to lighting, Reclaim are looking at their favourite finds including skinflint blue enamel Hungarian factory shades.
In the Press
You might also like