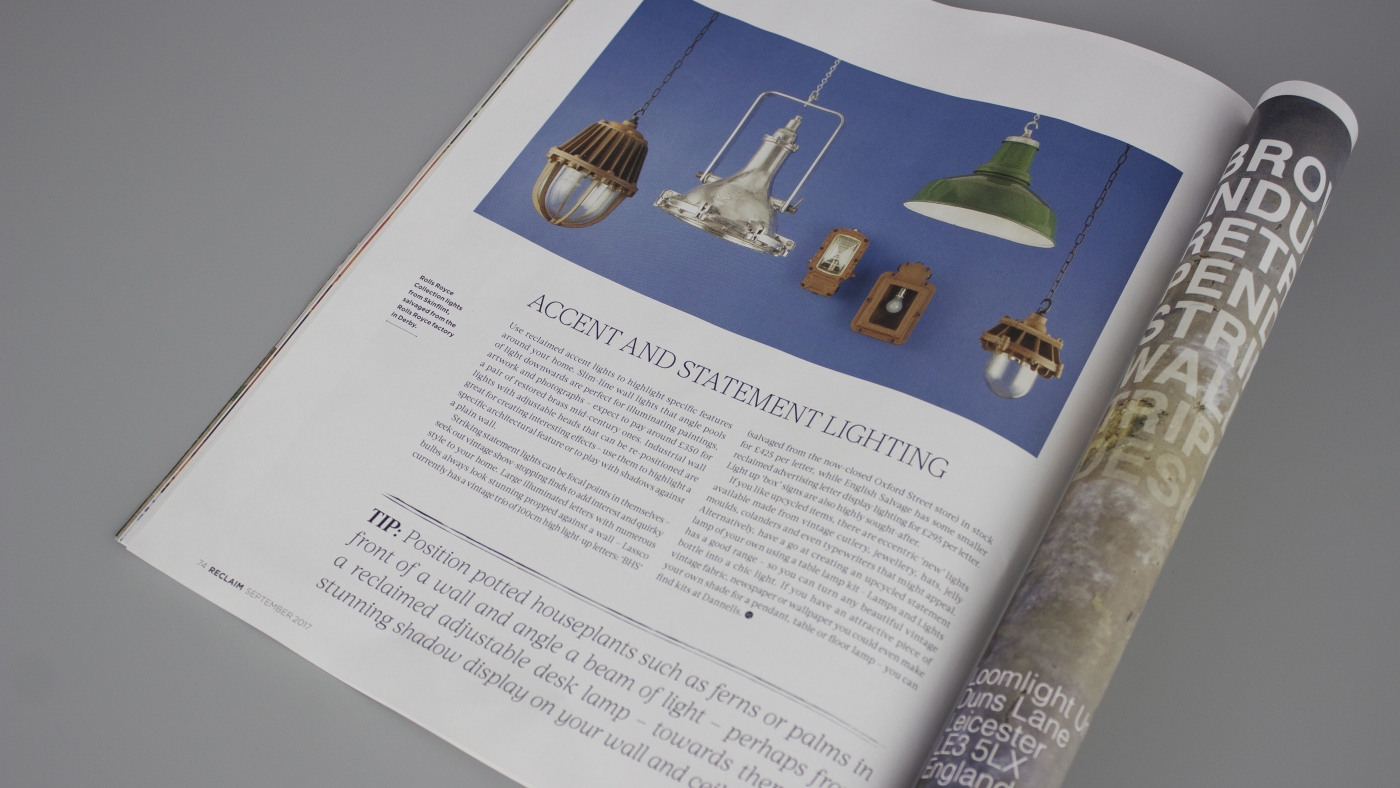 Reclaim Issue Eighteen: Ambient lighting
You might also like
The World of interiors Max Egger 'delivers his lantern lecture' including brass lanterns, birdcages and skinflint's vintage yellow US traffic lights by LFE.
- In the Press
Skinflint for Heal's: Exploring skinflint's vintage lighting collection for Heal's showroom in West London, featuring skinflint's Eastern Bloc caged factory pendants.
- In the Press
Grand Designs June edition explores ways of adding charcter to your project, featuring Skinflint's reclaimed oxidised pendant lights.
- In the Press
You might also like