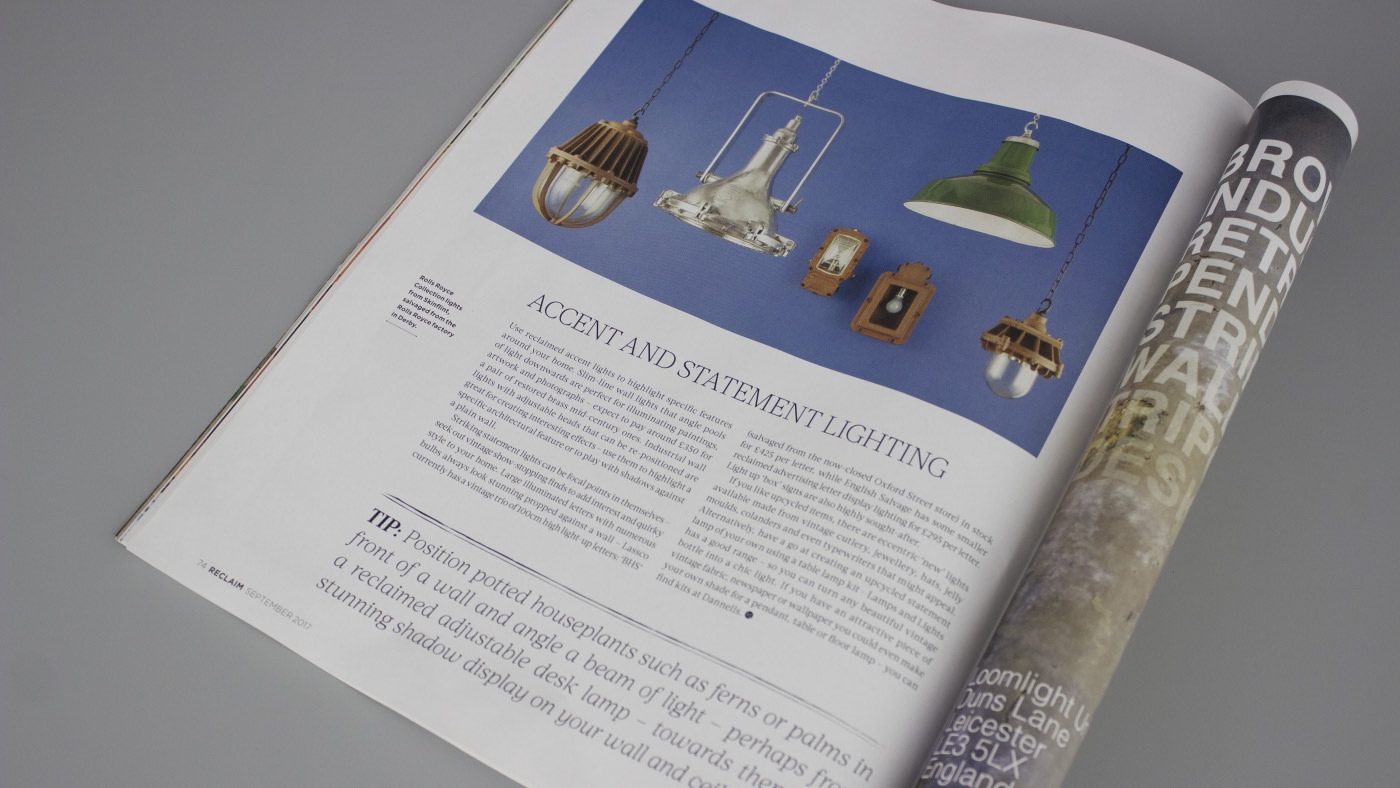 Reclaim Issue Eighteen: Ambient lighting
You might also like
Our British textile mill pendants have been featured in Homebuilding & Renovating's 'Sustainable interiors' segment in their latest issue.
In the Press
Reclaim magazines Ellie Tennant sources the latest in reclaimed office furniture and accessories, including skinflints vintage French table lamp.
In the Press
skinflint for Heal's: Exploring skinflint's vintage lighting collection for Heal's showroom in West London, featuring skinflint's Eastern Bloc caged factory pendants.
In the Press
You might also like