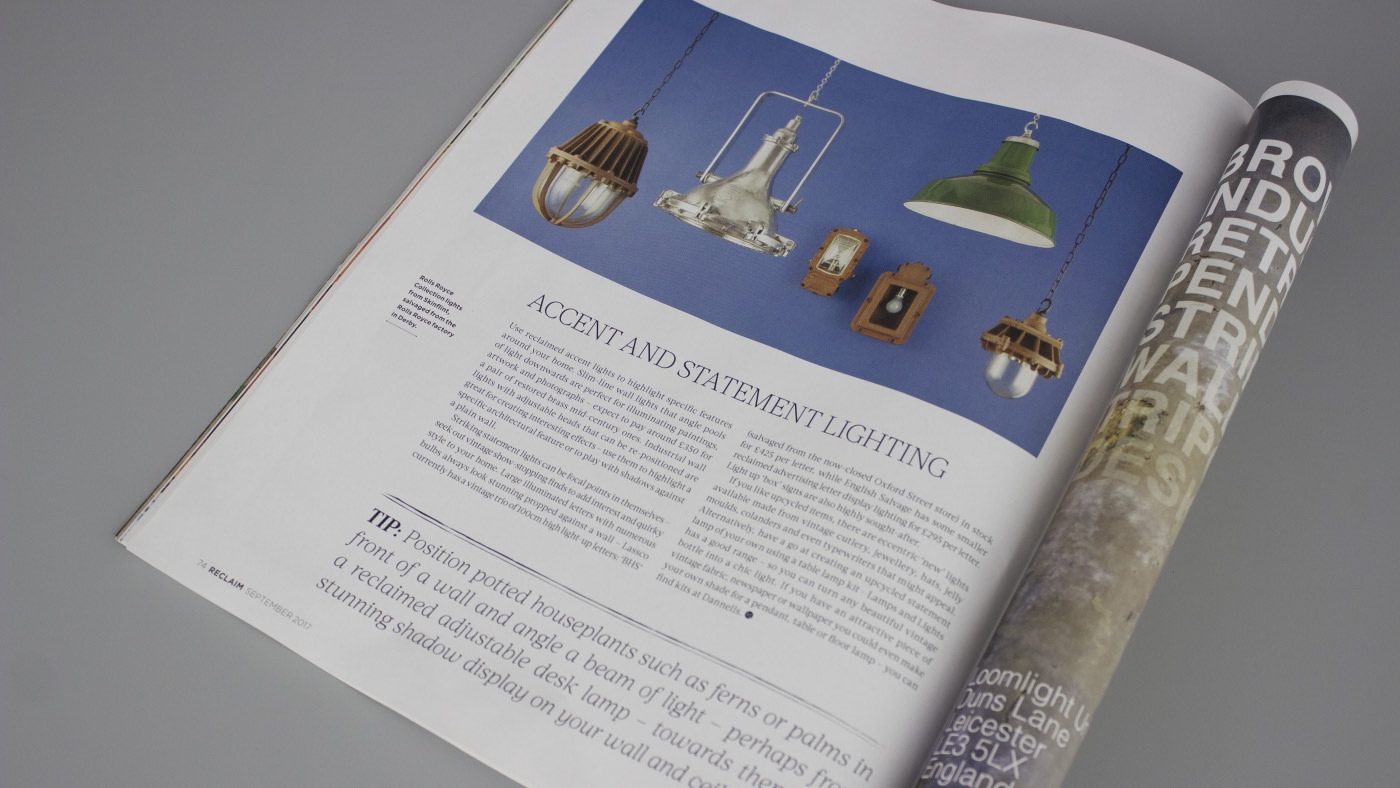 Reclaim Issue Eighteen: Ambient lighting
You might also like
Livingetc: We're watching features skinflint's retro glass Czech pendants and Eastern bloc machinist lights.
In the Press
skinflint for Heal's: Exploring skinflint's vintage lighting collection for Heal's showroom in West London, featuring skinflint's Eastern Bloc caged factory pendants.
In the Press
skinflint's oxidised Hungarian pendant lights in Self Build & Design's January issue, looking at the ways kitchen lighting can be used to create a mood.
In the Press
You might also like