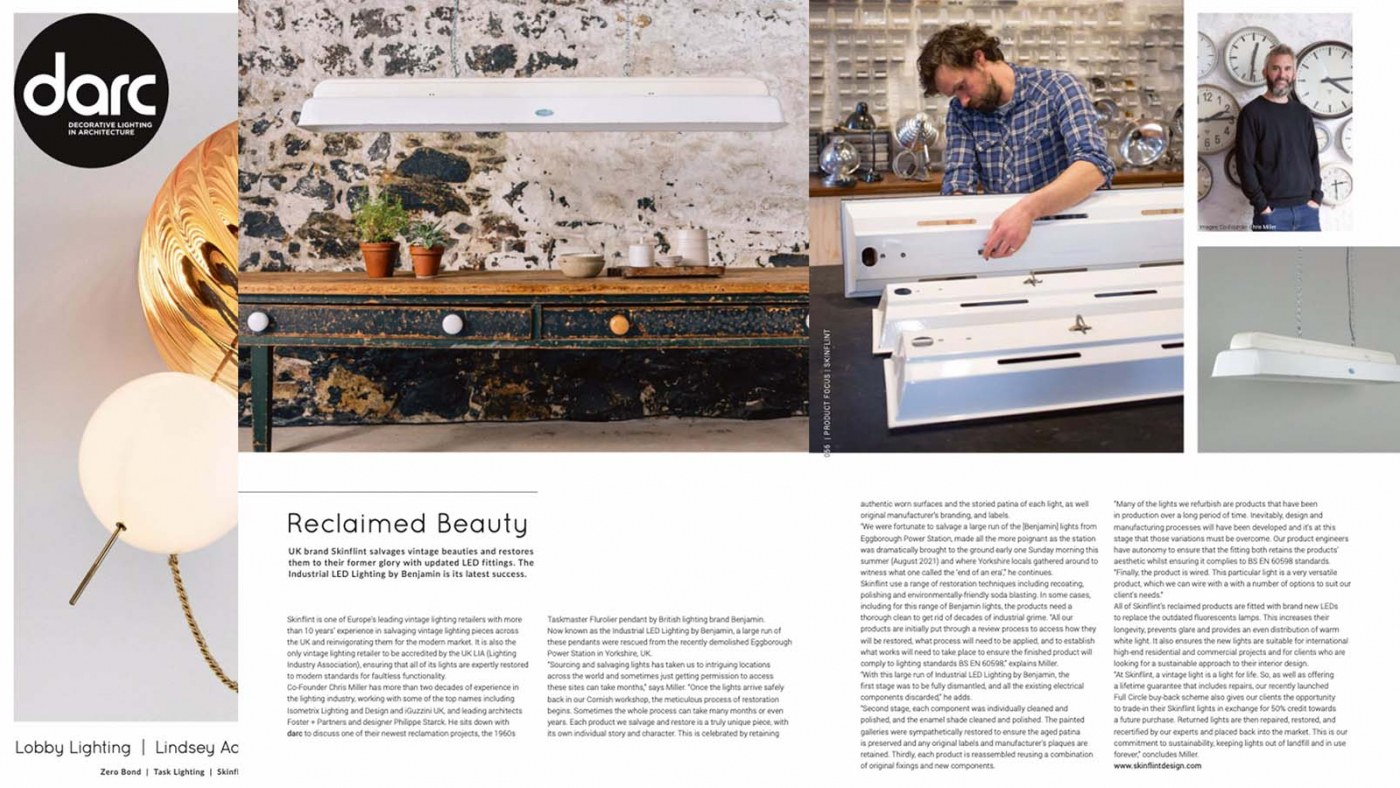 Darc Magazine: Reclaimed Beauty
Darc Magazine recently spoke to our co-founder Chris Miller to discuss our 'reclaimed beauties' - the process behind how we salvage and restore vintage lights with the aim of keeping them in circulation. The piece focuses on one of our recent lucky lighting finds - a large run of 1960s Taskmaster Flurolier pendant lights by British lighting brand Benjamin, salvaged from Eggborough Power Station before the iconic site was demolished in August 2021.
Speaking to the magazine, Chris says: "Sourcing and salvaging lights has taken us to intriguing locations across the world and sometimes just getting permission to access these sites can take months... Once the lights arrive safely back in our Cornish workshop, the meticulous process of restoration begins. Sometimes the whole process can take months or even years."
The commercial focussed magazine continues to discuss how we are the only vintage lighting retailer to be accredited by the UK LIA (Lighting Industry Association), ensuring all of our lights comply with British Lighting standard BS EN 60598 and are expertly restored to modern standards for faultless functionality.
Read the full feature online here.