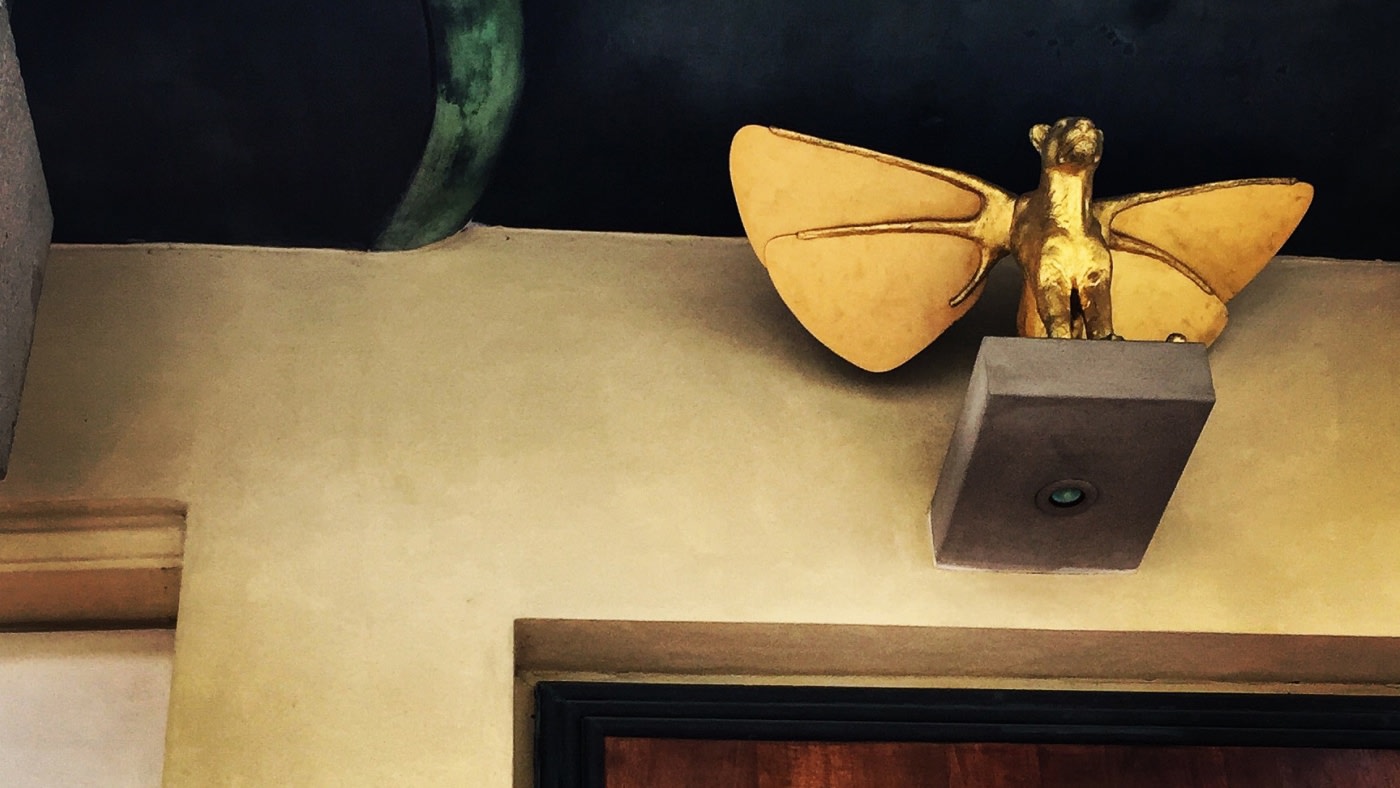 Taking time out to explore the beautiful city of Prague
Some eye Candy from our recent trip to the beautiful city of Prague...
This wonderful golden Bat-Cat was spotted over a doorway in the Castle. Street numbers in Prague are a relatively new invention and the famously detailed architecture was actually used as a way of identifying the properties from one another.
Escheresque staircase in the Kampa Museum. Renowned for its wonderful modern art, climb to the very top of this staircase and the gallery has a glass roof terrace which gives you a great view of the city (and possibly a bit of vertigo if you look down at your toes!)
Art Deco details on the streets of Prague. Everywhere you look there is something lovely to see!
Wall details in Kampa Island: The Czech capital is known for its street art, and although small, I loved this little ray of sunshine!
Lokal beerhall and restaurant. A great place to hang out. The food was delicious authentic Czech (try the Tartar Beef for a traditional accompaniment to your beer) the beer superbly drinkable, I became rather a fan of the dark Kozel! And the interior, while still a functional 'beer hall' has lots of nice quirks to it. Plus the beer lives in tanks that look like pigs!
I have a bit of a thing for foreign signage....
Frank Gehry and Vlado Milunic's Dancing building also known as 'Fred and Ginger', legend has it that 'Ginger's' pinched in waist was created as a way of preventing the building interfering with a neighbour's view of the castle (that's one way to sort out a planning issue!)
We snapped these lovely clocks, all standard communist issue, from a single factory, they would have been sited around the factory with a matching larger 'mother' clock.
A beautiful gallery door of the Veletrzni Palac of the national gallery in the Holesovice district, just a short tramride from the main tourist center.
The Prague metro consists of 3 lines, and is based on the Moscow underground system. The stations we visited were all unique and beautifully designed with art deco tiles like these prismatic glass ones at Karlovo Namesti.
If you enjoyed these photographs why not follow us on Instagram